Strong new evidence on the need to use an appropriately sized cuff in blood pressure (BP) measurement has come from the cross-sectional randomized trial Cuff(SZ).
The study found that in people in whom a small adult cuff was appropriate, systolic BP readings were on average 3.6 mm Hg lower when a regular adult size cuff was used.
However, systolic readings were on average 4.8 mm Hg higher when a regular cuff was used in people who required a large adult cuff and 19.5 mm Hg higher in those needing an extra-large cuff based on their mid-arm circumference.
The diastolic readings followed a similar pattern (-1.3 mm Hg, 1.8 mm Hg, 7.4 mm Hg, respectively).
"We found that using the regular adult cuff in all individuals had striking differences in blood pressure," lead author Tammy M. Brady, MD, PhD, Johns Hopkins University School of Medicine, Baltimore, Maryland, told theheart.org | Medscape Cardiology. "And that has a lot of clinical implications."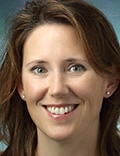 She noted, for example, that people who required an extra-large cuff and were measured with a regular cuff had an average BP of 144/86.7 mm Hg, which is in the stage 2 hypertension range. But when the correct size cuff was used, the average BP was 124.5/79.3 mm Hg, or in the prehypertensive range.
Overall, the overestimation of BP due to using too small a cuff misclassified 39% of people as being hypertensive, while the underestimation of BP due to using a cuff that was too large missed 22% of people with hypertension.
"So I think clinicians really need to have a renewed emphasis on cuff size, especially in populations where obesity is highly prevalent and many of their patients require extra-large cuffs because those are the populations that are most impacted by mis-cuffing," Brady said.
The findings were presented in an E-poster today at the Epidemiology and Prevention/Lifestyle Cardiometabolic Health (EPI/Lifestyle) 2022 conference sponsored by the American Heart Association (AHA).
Willie Lawrence, MD, chair of the AHA's National Hypertension Control Initiative Advisory Committee, said in an interview that the magnitude of inaccuracy observed by the researchers "makes this a very, very important study."
"Is it the first of its kind, no, but it's incredibly important because it was so well done and it comes at a time when people are once again dealing with issues around equity and this study can have a significant impact on the state of hypertension in diverse communities," said Lawrence, a cardiologist with Spectrum Health Lakeland in Benton Harbor, Michigan.
Previous studies examining the issue were older, had few participants, and used mercury sphygmomanometers instead of automated devices, which are typically recommended by professional societies for screening hypertension in adults, Brady explained.
For the Cuff Size Blood Pressure Measurement trial, 195 adults recruited from the community underwent 2 to 3 sets of 3 BP readings, 30 seconds apart, with an automated and validated device (Welch Allyn ProB 2000) using a BP cuff that was appropriated sized, one size lower, and one size higher. The order of cuff sizes was randomized. Before each set, patients walked for 2 minutes followed by 5 minutes of rest to eliminate the potential effect of longer resting periods between tests on the results. The room was also kept quiet and participants were asked not to speak or use a smart phone.
Participants had a mean age of 54 years, 34% were male, 68% were Black, and 36% had a body mass index of at least 30 kg/m2, meeting the criteria for obesity.
Roughly one half had a self-reported hypertension diagnosis, 31% had a systolic BP of 130 mm Hg or greater, and 26% had a diastolic BP of 80 mm Hg or greater.
Based on arm circumference (mean, 34 cm), the appropriate adult cuff size was small (20 - 25 cm) in 18%, regular (25.1 - 32 cm) in 28%, large (32.1 - 40 cm) in 34%, and extra-large (40.1 - 55 cm) in 21%.
Brady pointed out that the most recent hypertension guidelines detail sources of inaccuracy in BP measurement and say that if too small a cuff size is used, the blood pressure could be different by 2 to 11 mm Hg. "And what we show, is it can be anywhere from 5 to 20 mm Hg. So I think that's a significant difference from what studies have shown so far and is going to be very surprising to clinicians."
A 2019 AHA scientific statement on the measurement of blood pressure stresses the importance of cuff size, and last year, the American Medical Association launched a new initiative to standardize training in BP measurement for future physicians and healthcare professionals.
Previous work also showed that children as young as 3 to 5 years of age often require an adult cuff size and those in the 12- to 15-year age group may need an extra-large cuff, or what is often referred to as a thigh cuff, said Brady, who is also the medical director of the pediatric hypertension program at Johns Hopkins Children's Center.
"Part of the problem is that many physicians aren't often the one doing the measurement and that others may not be as in tune with some of these data and initiatives," she said.
Other barriers are cost and availability. Offices and clinics don't routinely stock multiple cuff sizes in exam rooms, and devices sold over the counter typically come with a regular adult cuff, Brady said. An extra cuff could add $25 to $50 on top of the $25 to $50 for the device for the growing number of patients measuring BP remotely.
"During the pandemic, I was trying to do telemedicine with my hypertensive patients but the children who had significant obesity, couldn't afford or find blood pressure devices that had a cuff that was big enough for them," she said. "It just wasn't something that they could get. So I think people just don't recognize how important this is."
EPI/Lifestyle 2022. Abstract. Presented March 1, 2022.
The study was funded by Resolve to Save Lives, which is funded by the Bill and Melinda Gates Foundation and Gates Philanthropy. Brady and Lawrence report having no relevant financial relationships.
Follow Patrice Wendling on Twitter: @pwendl For more from theheart.org | Medscape Cardiology, follow us on Twitter and Facebook.
Credits:
Lead Image: iStock/Getty Images
Image 1: Keith Weller, Johns Hopkins Medicine
Medscape Medical News © 2022

Cite this: 'Striking' Differences in BP When Wrong Cuff Size Is Used - Medscape - Mar 01, 2022.