PHOENIX, Arizona — In a 15-month phase 4 trial, an inexpensive intervention that can be explained in a single office visit reduced severe exacerbations and improved asthma control in patient populations that suffer disproportionately from the disease. This easy-to-implement strategy achieved benefits similar to those from previous studies that prompted new treatment recommendations for moderate-to-severe asthma.
The findings were reported February 26 in the Late-Breaking Oral Abstracts session at the American Academy of Allergy, Asthma and Immunology (AAAAI) 2022 Meeting, coinciding with publication in the New England Journal of Medicine.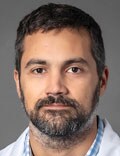 Black and Latino patients are underrepresented in asthma research trials yet visit the emergency room and die from asthma-related complications at more than twice the rates of their white counterparts. Prior efforts to reduce this burden "have been expensive, difficult, and mostly unsuccessful," Juan-Carlos Cardet, MD, MPH, assistant professor of internal medicine at the University of South Florida, Tampa, told attendees.
Cardet and his colleagues, led by principal investigator Elliot Israel, MD, of Brigham & Women's Hospital in Boston, Massachusetts, designed a study with input and financial support from the Patient-Centered Outcomes Research Institute (PCORI). The trial recruited 603 Black and 598 Latino adults with moderate-to-severe asthma. About a fifth were current or former smokers, and many lived in smoking environments. All had poorly controlled asthma or at least one severe asthma attack in the previous year. Each participant held prescriptions for daily inhaled corticosteroids (ICS) with or without long-acting beta-agonists.
Current guidelines recommend daily ICS in all but the mildest asthma cases, yet adherence is poor. Patients generally take medicine when they perceive a need, and since asthma is episodic, "most people don't like to take controller therapy for asthma," Cardet told Medscape Medical News in advance of his meeting presentation. Rather, many asthma patients use quick-relief therapies, such as albuterol or nebulizers, on an as-needed basis.
Prior research showed that clinical outcomes can improve with a strategy called Single Maintenance and Reliever Therapy (SMART). In this approach, an ICS (budesonide) is combined with a long-acting beta-agonist (formoterol) into a single inhaler so that patients automatically receive inhaled steroids whenever they treat their symptoms with quick-relief medication. The ICS-formoterol strategy looked promising in studies published more than a decade ago, and those results have prompted an update in national treatment guidelines, but "it's been difficult to get [the strategy] into the clinic," Cardet told Medscape. "FDA cautions against as-needed use of ICS-formoterol. That's a big reason. Insurance companies won't pay for it."
Unlike the SMART studies, which asked participants to replace their usual controller and rescue therapies with the all-in-one inhaler, Black and Latino patients in the new trial were told to continue with their usual asthma care. On top of usual care, half of the participants were randomly assigned to receive one-time instruction around use of a controller medication (beclomethasone; Qvar) supplied by study investigators. "Essentially we told them to keep doing what your doctor tells you to do, but whenever you use a puff of rescue therapy, puff yourself with this Qvar, and if you use the nebulizer, puff yourself five times with the Qvar," Cardet said.
This approach, called Patient Activated Reliever-Triggered Inhaled Corticosteroid (PARTICS), was explained to patients through a video in English and Spanish. "All of this we instructed in a single study visit," Cardet said.
The PARTICS intervention reduced severe asthma exacerbations by 15% (0.13 exacerbations per patient per year) — on par with the estimated 0.12 exacerbations per patient annualized reduction with SMART. In addition, the PARTICS group had
better asthma control (3.4-point increase on the Asthma Control Test, vs a 2.5-point increase in the usual-care group);

improved quality of life (0.12-point increase on the Asthma Symptom Utility Index, vs a 0.08-point increase in the usual-care group);

fewer self-reported days lost from work, school, and usual activities (13.4 days, vs 16.8 days in the usual-care group).
Addressing long-standing challenges with controller therapy compliance, this was a real-world strategy "to get more inhaled steroids in [asthma patients] on a regular basis," Brian Vickery, MD, director of the Food Allergy Center at Emory University + Children's Healthcare of Atlanta, said during the meeting session Q&A. Vickery was not involved in the study. "And you see an effect size that rivaled previous studies, which suggests to me that the improvement is in the inhaled steroid component and not necessarily the long-acting beta-agonist."
The study team hopes these results can be implemented on a healthcare system level. "If it stays just in a journal, it's not going to do anything. We want to help people. We want to bring it to clinic," Cardet told Medscape.
The study was supported by a Patient-Centered Outcomes Research Institute (PCORI) award to Israel, and by grants from the National Institute of Allergy and Infectious Diseases and the American Lung Association–American Academy of Allergy, Asthma, and Immunology to Cardet. QVAR and QVAR RediHaler inhalers were provided free of charge and funding for the AssistRx pharmacy was provided by Teva Pharmaceuticals. NIOX VERO devices for measuring exhaled nitric oxide were provided free of charge by Circassia Pharmaceuticals. Cardet reported honoraria from AstraZeneca and Genentech for work in advisory boards, and from GlaxoSmithKline for educational lectures on asthma, all unrelated to the AAAAI presentation. Vickery has disclosed no relevant financial relationships.
N Eng J Med. February 26, 2022. Abstract
American Academy of Allergy, Asthma and Immunology (2022) Annual Scientific Meeting. Presented February 26, 2022.
Esther Landhuis is a freelance science journalist in the San Francisco Bay Area. She can be found on Twitter @elandhuis.
For more news, follow Medscape on Facebook, Twitter, Instagram, and YouTube.
Credits:
Lead Image: iStock/Getty Images
Image 1: Freddie Coleman/University of South Florida
Medscape Medical News © 2022

Cite this: Esther Landhuis. Asthma: Easy Strategy Reduces Exacerbations, Improves Control - Medscape - Feb 28, 2022.