The success of fecal microbiota transplantation (FMT) in people with active ulcerative colitis (UC) was not improved by using highly standardized and controlled "superdonor" samples versus control samples, according to results reported at the 17th congress of the European Crohn's and Colitis Organisation.
Indeed, a similar percentage (10% and 13.9%, respectively; P = .72­) of patients achieved combined steroid-free endoscopic and clinical remission at 8 weeks, which was the primary endpoint of the randomized, controlled, RESTORE-UC trial.
"Maybe we were too bold to say we will go for steroid-free endoscopic remission and response," said Clara Caenepeel, MD, who was the presenting study investigator. "It's a very strict endpoint."
The reasoning for such a strict endpoint, however, was so that the trials' findings could be compared with some of the other studies that have been done with FMT in UC. Importantly, all those trials have all been positive, making the results of the RESTORE-UC trial at odds with their findings.
"I think in the analysis that we will do now is definitely look at how many steps we went into the right direction," noted Caenepeel, who is a doctoral researcher at IBD Leuven (Belgium).
Response to Results
Although this is a negative trial, its findings are still important for future work looking at the role of FMT in managing patients with inflammatory bowel disease and identifying the best donor material and ways to deliver it.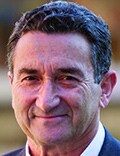 While some have suggested it was back to the bench to explore negative results, others such as Michael A. Kamm, MBBS, MD, FRCP, FRACP, congratulated the investigators for undertaking the study, saying that "these studies are very hard to do!"
Kamm, who is professor of gastroenterology and leads the Kamm Gut Research Group at the University of Melbourne, was part of the Australian team that conducted the FOCUS (Faecal Microbiota Transplantation in Ulcerative Colitis) study. That study used the same primary endpoint of steroid-free endoscopic and clinical remission at 8 weeks but reported positive results – 27% of patients who had FMT versus just 8% of those who had a saline enema as a placebo achieved the endpoint (P = .021). Similarly positive findings have also been reported from five other studies.
"To understand why [RESTORE-UC] study is negative, coming after several positive studies, one needs to explore the differences in study design," Kamm observed in an interview. Those differences include how donors were selected, how the FMT was delivered, and how patients were selected.
"All the early studies made no presumption about a favorable donor profile," Kamm noted with regard to the selection of donors based on their microbial profile. Moreover "the mode of delivery – sigmoidoscopy without any colonoscopic whole-colon delivery, in contrast to previous studies – as well as patient selection, [with] no information on the anatomical extent of their disease," could be important.
"There are enough robust positive studies of FMT in ulcerative colitis to believe that this therapy can be effective," said Kamm. "Analysis of negative studies like this one should help us to understand what factors are needed to achieve a positive outcome."
RESTORE-UC Trial
"Fecal microbiota transplantation is a new emerging strategy in the treatment of active ulcerative colitis," Caenepeel observed during her presentation. At the time the study was started in 2017 there had been four other studies, with "very heterogeneous" designs in terms of the samples used, the placebos given, the delivery of FMT, and the primary endpoints. The idea of superdonor samples also came out of those trials.
So the aim was to try to standardize practice and set up a trial "to examine if we could increase the FMT success rate in our active ulcerative colitis patients by strictly preselecting our donors; by standardized FMT preparation; and a standardized and repeated FMT administration," Caenepeel said.
RESTORE-UC was a multicenter, randomized, double-blind, and sham-controlled trial conducted in seven Belgian hospitals. A predefined futility analysis was performed when 66% (n = 72) of the proposed 108 patients had been recruited. Of these, 36 receive autologous FMT and 30 received superdonor FMT.
"We put the emphasis on standardization. This started already with our donor selection," Caenepeel said. From a potential 57 healthy donors, 15 were selected and altogether provided more than 500 samples that were then whittled down to the ones that provided the "best" microbial content.
FMT or autologous samples delivered four times – first by sigmoidoscopy and then at weekly intervals by rectal enema. Every patient received the same donor material, Caenepeel stressed, containing the same enterotype and concentration.
In addition to the primary endpoint of steroid-free endoscopic and clinical remission at Week 8, secondary endpoints included steroid-free clinical remission, steroid-free clinical response, steroid-free endoscopic remission, and steroid-free endoscopic response. Again, however, no significant differences were seen between the two study arms.
Two serious adverse events were seen in the trial, both occurring in the autologous sample group; these were dysuria/constipation and a worsening of colitis that needed surgery.
In discussion, Walter Reinisch, MD, the director of the inflammatory bowel disease study group at the Medical University of Vienna, picked up on why the study may have been negative. He observed that using a steroid-free endoscopic endpoint, where the Mayo score was zero, may have been a factor. A result of 19% at week 8 was not insignificant, he said, observing "if studies from big sponsors would get these results, they would be very happy."
Perhaps the trials to date have been a little too simplistic by looking at the donor's microbiota, Caenepeel. "It goes much further than microbiota," she said. Thus, future work will perhaps look at the genetics and immunity of those undergoing FMT, she suggested.
Caenepeel, Kamm, and Reinisch had no conflicts of interest to disclose.
This article originally appeared on MDedge.com, part of the Medscape Professional Network.
Medscape Medical News © 2022 WebMD, LLC

Cite this: 'Superdonor' Samples Don't Increase FMT Success in Ulcerative Colitis - Medscape - Feb 28, 2022.