Hi, everyone. I'm Dr Kenny Lin. I am a family physician at Georgetown University Medical Center and I blog at Common Sense Family Doctor.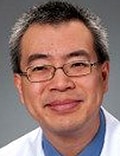 A few longtime patients in their 60s recently asked me whether there was anything new under the sun regarding prostate-specific antigen (PSA) screening.
From 2012 to 2018, the US Preventive Services Task Force (USPSTF) recommended against PSA-based screening in all men, but it subsequently endorsed individualized screening in those aged 55-69 years after a shared decision-making discussion. In a previous Medscape commentary, I expressed concern that PSA testing would again become commonplace and lead to greater harms than benefits. A retrospective cohort study published in JAMA Oncology is the first to document population-level changes in PSA testing resulting from the USPSTF recommendation change.
Researchers analyzed a large database of de-identified administrative claims from male beneficiaries aged 40-89 years who had continuous insurance coverage for at least 14 months and did not have a prostate cancer diagnosis. They evaluated PSA testing rates surrounding the April 2017 release of the USPSTF's draft recommendation and the May 2018 publication of its final recommendation.
Overall, PSA testing rose by 12.5% between 2016 and 2019, with a proportionally higher relative increase in men aged 70-89 years (16.2%) than in men aged 40-54 years (10.1%) and 55-69 years (12.1%).
That PSA testing occurred more frequently in men aged 55-69 years is not surprising because the USPSTF and the American Urological Association both recommend shared decision-making for this age group. But the puzzling increase in testing men aged 40-54 years (for whom the USPSTF is silent) and men aged 70-89 years (for whom the USPSTF recommends not screening) suggests that US primary care physicians may have misinterpreted the 2018 recommendation change as signifying a more permissive stance toward PSA screening in general.
Granted, some experts have argued that prostate cancer screening discussions with average-risk men should begin at age 50, or perhaps even earlier. However, no data support screening men in their 70s and 80s, who are far more likely to experience overdiagnosis and complications from evaluation and treatment than are younger men.
Urologists have made progress in minimizing diagnosis and treatment-related harms in the decade since the USPSTF first recommended against PSA-based screening. Strategies include the use of active surveillance in men with low-risk prostate cancer, multiparametric MRI for risk stratification and targeted biopsy, and the development of risk scores based on biomarkers. But PSA tests in men who, because of advanced age or comorbidities, cannot benefit from screening will only cause harm. We should be ordering fewer PSA tests, not more.
For patients aged 55-69 years, my discussions go something like this: We are still looking for a better screening test than the PSA. Not getting the test is a reasonable and rational decision. At best, the likelihood that it will prevent you from dying from prostate cancer in the next two decades is one in several hundred. False positives are common, but if you choose to be tested and get an abnormal result, most urologists are no longer as quick to biopsy as they were in the past. They might order an MRI or do other tests instead. If you are diagnosed with prostate cancer and choose to have surgery, you may live a little longer but you could also regret your decision later. What do you think now?
Kenny Lin, MD, MPH, teaches family medicine, preventive medicine, and health policy at Georgetown University School of Medicine. He is deputy editor of the journal American Family Physician.
Follow Medscape on Facebook, Twitter, Instagram, and YouTube
Credits:
Lead image: Dreamstime
Image 1: MedStar Health
Credits:
Lead image: Dreamstime
© 2022 WebMD, LLC

Cite this: We Should Be Doing Fewer PSA Tests, but We Are Doing More - Medscape - Feb 28, 2022.