Low-value healthcare services that provide little or no benefit to patients are "common, potentially harmful, and costly," and there is a critical need to reduce this kind of care, the American Heart Association (AHA) says in a newly released scientific statement.
Each year, nearly half of patients in the United States will receive at least one low-value test or procedure, with the attendant risk of avoidable complications from cascades of care and excess costs to individuals and society, the authors note.
Reducing low-value care is particularly important in cardiology, given the high prevalence and costs of cardiovascular disease in the United States, they note.
The statement was published online February 22 in Circulation: Cardiovascular Quality and Outcomes.
High Burden With Uncertain Benefit
"Cardiovascular disease is common and can present suddenly, such as a heart attack or abnormal heart rhythm," Vinay Kini, MD, chair of the statement writing group and assistant professor of medicine at Weill Cornell Medical College in New York, said in a news release.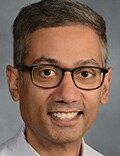 "Our desire to be vigilant about treating and preventing cardiovascular disease may sometimes lead to use of tests and procedures where the benefits to patients may be uncertain," Kini said. "This may impose burdens on patients, in the form of increased risk of physical harm from the low-value procedure or potential complications, as well as follow-up care and out-of-pocket financial costs."
For example, studies have shown that up to 1 in 5 echocardiograms and up to half of all stress tests performed in the US may be rated as rarely appropriate, based on established guidelines for their use.
In addition, up to 15% of percutaneous coronary interventions (PCIs) are classified as rarely appropriate, the writing group says.
They provide examples of high- vs low-value cardiovascular care, as presented in the following table.
| High-value care | Low-value care |
| --- | --- |
| High-sensitivity troponin testing in patients with acute chest pain | Serial high-sensitivity troponin testing for acute chest pain in patients with low risk for cardiac ischemia |
| Stress testing in symptomatic patients at intermediate risk for CAD | Routine annual stress testing in patients after coronary revascularization |
| Echocardiography in patients with syncope and a heart murmur | Echocardiography in patients with syncope without signs, symptoms, or electrocardiographic evidence of cardiac disease |
| Coronary calcium scanning in patients at intermediate risk of ASCVD and for whom the decision about statin use is uncertain | Coronary calcium scanning in patients with known clinical ASCVD |
| PCI in patients with ST-segment-elevation acute MI | PCI in patients with a low-risk stress test and manageable symptoms |
| Single-chamber primary prevention ICD placement in patients with LVEF <35% | Dual-chamber ICD placement in patients without pacing indications |
Annually, among Medicare fee-for-service beneficiaries, low-value stress testing in patients with stable CAD is estimated to cost between $212 million and $2.1 billion, while costs of PCI for stable CAD range from $212 million to $2.8 billion, the writing group notes.
"At best, spending on low-value care potentially diverts resources from higher-value services that would benefit patients more effectively at the same or reduced cost. At worst, low-value care results in physical harm in the form of preventable morbidity and mortality," they say.
"Thus, reducing low-value care is one of the few patient-centered solutions that directly address both the need to control health care spending and the societal imperative to devote its limited resources to beneficial health care services that improve health," they add.
The group outlines several ways to reduce low-value cardiovascular care targeting patients, providers, and payers/policymakers.
For patients, education and shared decision-making may help reduce low-value care and dispel misconceptions about the intended purpose of test or treatment, they suggest.
For clinicians, a "layered" approach to reducing low-value care may be most effective, such as through education, audit and feedback, and behavioral science tools ("nudges") to shift behaviors and practices, they say.
For payers and policy leaders, interventions to reduce low-value care include national insurance coverage determinations; prior authorization; alternative payment models that reward lower costs and higher-quality healthcare; value-based insurance designs that financially penalize low-value care; and medical liability reform to reduce defensive medical practices.
Low-value cardiovascular care is a complex problem, the writing group acknowledges, and achieving meaningful reductions in low-value cardiovascular care will require a multidisciplinary approach that includes continuous research, implementation, evaluation, and adjustment while ensuring equitable access to care.
"Each approach has benefits and drawbacks," Kini said. "For example, prior authorization imposes a large burden on healthcare professionals to obtain insurance approval for tests and treatments. Prior authorization and some value-based payment models may unintentionally worsen existing racial and ethnic healthcare disparities.
"A one-size-fits-all approach to reducing low-value care is unlikely to succeed; rather, acting through multiple perspectives and frequently measuring impacts and potential unintended consequences is critical," he concluded.
The scientific statement was prepared by the volunteer writing group on behalf of the American Heart Association's Council on Quality of Care and Outcomes Research.
The research had no commercial funding. Kini has disclosed no relevant financial relationships. A complete list of author disclosures for the writing group is available with the original article.
Circ Cardiovasc Qual Outcomes. Published online February 22, 2022. Abstract
For more news, follow Medscape on Facebook, Twitter, Instagram, and YouTube.
Medscape Medical News © 2022

Cite this: Megan Brooks. AHA Targets 'Low-Value' Heart Care in New Scientific Statement - Medscape - Feb 24, 2022.