A new study of more than 83,000 women in California challenges the notion that tubal ligation is superior to intrauterine contraception for the prevention of pregnancy.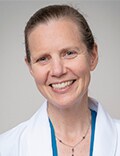 Tubal ligation remains a common option for birth control for women in the United States, especially those with low income and chronic health conditions. But the new research, which provides the first head-to-head comparison of the safety and effectiveness of tubal ligation and intrauterine devices (IUDs), suggests the surgical approach should be considered a second-line strategy, said Eleanor Bimla Schwarz, MD, chief of the Division of General Internal Medicine at the University of California, San Francisco, and lead author of the new study.
"Tubal ligation can no longer be considered the gold standard for pregnancy prevention," Schwarz told Medscape Medical News. "These surgical procedures should only be performed after careful consideration of alternatives, including an IUD or subdermal contraceptive implant or vasectomy, as each of these contraceptive options are typically safer and more effective than these surgical procedures."
As access to abortion becomes more limited in parts of the United States, questions arise about the best ways to prevent undesired pregnancy, she added.
For the study, published February 23 in the Journal of General Internal Medicine, Schwarz's group reviewed California Medicaid claims data for patients who had received an IUD — either hormonal or copper — or had undergone laparoscopic tubal ligation between 2008 and 2014. Procedures performed within 42 days of birth were excluded.
The primary outcomes of the study were rates of pregnancy, complications, and pain in the first year after the procedures. The study population included 35,705 women who received a levonorgestrel IUD, 23,628 patients who received a copper device, and 23,965 who underwent laparoscopic tubal ligation.
In unadjusted analyses, pregnancy rates within 1 year were similar for women who received either form of IUD or tubal ligation (2.40%, 2.99%, and 2.64%, respectively), according to the researchers.
In an adjusted analysis, pregnancy rates were lower with the levonorgestrel IUD than with tubal ligation (adjusted incidence rate ratio [IRR], 0.72) and were similar for copper IUDs and tubal ligation (adjusted IRR, 0.92).
Overall, complications and additional procedures within 30 days after the intervention were significantly more likely to occur among women who underwent tubal ligation than those receiving IUDs. Acute hemorrhage occurred in 0.80% of the women who underwent tubal ligations and in less than 0.03% of those with IUD placements, while infections occurred in 2.91% of women who had tubal ligations vs 0.35% of those who received IUDs, the researchers report.
Insurance claims for pelvic, abdominal, and genitourinary pain decreased over time regardless of procedure. However, pain claims that occurred more than 6 months after procedures were significantly more common among women who had undergone tubal ligation than those who had received IUDs.
The study findings were limited in part by the observational design, which identifies associations but not causal relationships, the researchers note. Other limitations include the lack of data on whether women had an IUD in place when they became pregnant, the lack of data on the specific type of laparoscopic tubal ligations performed, and the fact that the study looked only at the first year after the procedures.
"[O]ur finding of more pelvic pain following tubal ligation than IUC [intrauterine contraceptives] may reflect continuation of conditions that made laparoscopy and tubal ligation a more likely contraceptive choice," they write.
However, the results were strengthened by the large and racially diverse patient population and suggest that IUDs are at least as effective, with less pain and fewer complications, than tubal ligation for Medicaid patients, the researchers conclude.
Expanded Clinician Training Needed for IUD Adoption
Schwarz said she and her colleagues were surprised that more than 2% of women who underwent either procedure became pregnant within a year. Women are usually counseled that the occurrence of pregnancy after these contraceptive procedures is rare. However, she said, "We were not surprised that clinical outcomes with real world 'typical use' differ from the 'perfect use' reported in clinical trials.
"Clinicians need to be well educated about IUDs so they can counsel their patients that intrauterine contraceptives are some of the safest and most effective options available," Schwarz told Medscape Medical News. "IUDs work at least as well as tubal ligation; IUDs can be safely used for many years, and they are rapidly reversible," so patients avoid the painful possibility of regret if their family situation changes in the future.
The issue is particularly important for patients on Medicaid, which covers only limited infertility services, she added.
One obstacle to wider adoption of IUDs in the United States is a lack of clinicians trained to implant the devices. "There is considerable geographic variation in rates of tubal ligation and IUD use" in the United States, Schwarz said. "In some communities, it is still harder than it should be to find a clinician trained to place IUDs, which means we need to train more primary care clinicians to place IUDs."
The study did not include women who had just given birth. "Additional research comparing the safety and effectiveness of postpartum tubal ligation and IUD placement remains needed," Schwarz said.
Real-World Data Can Guide Patient Counseling
Access to reliable forms of contraception is increasingly important as a growing number of states move to restrict abortion, said Sarah W. Prager, MD, a professor of obstetrics and gynecology at the University of Washington, Seattle, told Medscape.
"Many people might want the security of sterilization-level effectiveness without resorting to permanent contraception. Looking at a 'real world' comparison between IUDs and sterilization, especially in a Medicaid population, is critical right now," she said.
The findings offer support for clinical decision making, Prager said. "This study gives us confidence to counsel patients that they can have highly effective and reliable contraception without needing it to be permanent, if they are not 100% certain they never want to be pregnant again," she said. "IUDs can be considered 'reversible sterilization.' "
Delivery Location May Affect Tubal Ligation
In another recent study of more than 17,000 births, 4.1% of women who delivered at Catholic hospitals said they had undergone a tubal ligation procedure after delivery, compared to 8.8% of those who delivered at other facilities. However, the researchers did not collect information on whether women who requested a tubal ligation at the time of delivery failed to receive one.
The study was supported by the Patient-Centered Outcomes Research Institute (PCORI). The researchers had no financial conflicts to disclose. The study from Perspectives on Sexual and Reproductive Health received no outside funding, and the researchers had no financial conflicts to disclose. Prager disclosed no relevant financial relationships.
J Gen Intern Med. Published online February 23, 2022. Full text
Heidi Splete is a freelance medical journalist with 20 years of experience.
For more news, follow Medscape on Facebook, Twitter, Instagram, and YouTube.
Credits:
Lead Image: iStock/Getty Images
Image 1: University of California, San Francisco
Medscape Medical News © 2022

Cite this: IUDs Tie Tubal Ligation for Pregnancy Prevention - Medscape - Feb 23, 2022.