The recommended vaccination schedule for people in the United States aged 19 years and older has been released by the Advisory Committee on Immunization Practices (ACIP) of the Centers for Disease Control and Prevention (CDC).
The Clinical Guideline on the "Recommended Adult Immunization Schedule, United States, 2022" appears online today in Annals of Internal Medicine and in the CDC's Morbidity and Mortality Weekly Report.
The document features changes to the zoster, pneumococcal, and hepatitis B vaccines. COVID-19 vaccinations are now included in the notes section of the schedule and can be co-administered with other vaccines, according to ACIP.
The 2022 schedule is particularly important because the pandemic has caused many adults to fall behind in routine vaccinations, according to lead author Neil Murthy, MD, MPH, MSJ, of the CDC's Immunization Services Division, National Center for Immunization and Respiratory Diseases, and colleagues.
"Providers should administer all due and overdue vaccines according to the routine immunization schedule during the same visit," the group wrote. "In addition, providers should implement strategies to catch up all patients on any overdue vaccines."
Among other changes appearing in the 2022 recommendations:
A new step 4 in the form of an appendix lists all the contraindications and precautions for each vaccine.

The zoster vaccine now is recommended for use in everyone aged 19 years and older who are or will be immunodeficient or immunosuppressed through disease or therapy. The new purple color bar reflects ACIP's new two-dose series regimen for immunocompromised adults aged 19 to 49.

The simplified pneumococcal recommendation includes guidance on using the new PCV15 and PCV20 vaccines.

The hepatitis B recommendation has been made more inclusive, with vaccination recommended for all adults aged 19 to 59. The Special Situations section in the Notes outlines the risk-based recommendations for the hepatitis B vaccine in adults aged 60 and older. The schedule has been harmonized with the 2022 Child and Adolescent Immunization Schedule.
A Welcome Change
Sandra A. Fryhofer, MD, a member of the ACIP Combined Immunization Work Group, said the new pneumococcal recommendation is a particularly welcome change.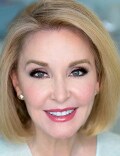 "The old recommendation was complicated and confusing. The new one is much more straightforward," Fryhofer, an internist in Atlanta, told Medscape Medical News. Now there are only two options: a two-vaccine series of PCV15 (Vaxneuvance), in combination with the already familiar PPSV23 polysaccharide vaccine (Pneumovax 23), and a single dose of the new PCV20, Prevnar 20.
"Some work group members favored a universal age-based recommendation starting at 50 instead of 65," Fryhofer said. "This would provide more opportunities to vaccinate adults but could lead to waning immunity later in life when risk of disease is higher."
Although none of the updates is likely to stir controversy, discussion among ACIP members was particularly lively around hepatitis B vaccination, Fryhofer said. This vaccine has historically been recommended based on risk and has had poor uptake, while age-based vaccine recommendations generally have greater uptake.
"ACIP approved hepatitis B vaccine universally for those up to age 60, but for those 60 and older, the recommendation remains risk-based with a loophole: Anyone 60 and older who wants it can get it," she told Medscape. "Some of the risk indications for hepatitis B vaccination may be uncomfortable or embarrassing to disclose, especially for older patients. The loophole takes care of that, but patients may have to ask for the vaccine."
As usual, the graphics have been fine-tuned for greater accuracy and readability. "You can print a color copy to have in the exam room or at your workspace or give it a bookmark and check it online," Fryhofer said. "It's great resource to have at your fingertips."
Fryhofer has made a series of videos explaining ACIP's approval process, the use of the schedule, and changes to vaccines including influenza. These can be accessed on the American College of Physicians website.
The authors of the recommendations stress that physicians should pay careful attention to the notes section for each vaccine, as these details clarify who needs what vaccine, when, and at what dose.
Co-author Henry Bernstein, DO, reported that he is the editor of Current Opinion in Pediatrics Office Pediatrics Series and received a presentation honorarium from the Florida chapter of the American Academy of Pediatrics. Co-author Kevin Ault, MD, reported having received a grant from the National Cancer Institute, consulting fees from PathoVax, and payments supporting attending meetings and/or travel from the American College of Obstetricians and Gynecologists.
Ann Intern Med. Published online February 17, 2022. Full text
Morb Mortal Wkly Rep. Published online February 17, 2022. Full text
Diana Swift is a medical journalist based in Toronto.
For more news, follow Medscape on Facebook, Twitter, Instagram, YouTube, and LinkedIn
Credits:
Lead Image: iStock/Getty Images
Image 1: Dr. Sandra A. Fryhofer
Send news tips to news@medscape.net.
Cite this: ACIP Issues Adult Vaccination Schedule 2022 - Medscape - Feb 17, 2022.