A new study published in the New England Journal of Medicine has suggested that patients in their 20s and 30s may benefit from nonoperative treatment of their meniscus tears.
Over the last several years, there has been an increase in studies showing that patients with meniscus tears can often get better without surgery. The tear doesn't go away, but a combination of physical therapy and time allows the inflammation of the knee to calm down and the tear no longer causes pain. That literature focused on patients over the ages of 45 or 50.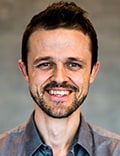 Søren Thorgaard Skou, PT, MSc, PhD, a professor in exercise and human health at the University of Southern Denmark in Odense and the lead author on the study, told Medscape Medical News, "While 10 previous trials had investigated the effects of arthroscopic surgery for meniscal tears in middle-aged and older adults, none had investigated it in people 40 years or younger."
Researchers from the University of Southern Denmark enrolled 121 patients from seven Danish hospitals aged 18-40 years who had MRI-identified meniscus tears. They were then randomly assigned to surgery or a 12-week program of supervised exercise therapy and education. The surgery involved either partial meniscectomy or meniscal repair. The researchers collected data on pain, symptoms, and functional scores from baseline up to 12 months after enrollment.
Much to Skou's surprise, his group found similar improvements in the two treatment groups. Intention-to-treat analysis showed no statistically significant differences between the groups at 1 year. "This is practice-changing as it highlights that patients, during shared decision-making with clinicians, can confidently choose both treatment strategies and expect to improve," he said.
Skou, who doesn't see patients clinically, understands that this may be a paradigm shift in how younger patients with meniscus tears are treated. "Implementation is hard, but it is something that is really important to me and the main reason I do research. As researchers, we have a responsibility to make this happen, but I hope the clinical and scientific community will help facilitate this as it can have a profound impact on patients," he said.
Asked by Medscape for independent comment, Lutul Farrow, MD, director of Sports Medicine Clinical Operations at the Cleveland Clinic, Cleveland, Ohio, described the study as "seminal."

"The key to keep in mind when reading this study is that exercise and education is not superior to acute surgical management. Rather it is an option for treatment for those patients who would like to pursue the nonsurgical route," he said. Farrow believes the study provides surgeons with data that can help them counsel patients concerning operative and nonoperative treatment of meniscus tears in young people.
The biggest factor in a patient's decision may be the timeline involved in nonoperative treatment. Depending on the patient's lifestyle, waiting 12 weeks for results may not be possible. "I counsel most of my patients that 90% of patients are doing quite well and back to sporting/strenuous activities by 4-6 weeks after surgery," Farrow said. "This can be critical for the person who is an athlete or a laborer who needs to get back to work as soon as possible."
One fear of patients, and possibly surgeons, is that by failing to address the tear surgically, the tear can progress or cause further problems down the line. There may also be a missed chance to repair the meniscus if treated earlier rather than later. Farrow doesn't believe all tears need to be addressed earlier, but he does wonder what the long-term effects of the two treatment groups are when it comes to the development of arthritis.
"Many of us counsel patients that partial meniscectomy only removes the nonfunctional portion of the meniscus that is not providing protection, believing that the natural history of the knee will not change," Farrow said. He points toward evidence that removing part of the meniscus, even if torn, can lead to narrowing of the space within the joint. A long-term study in this patient population "would help to answer the question of whether avoiding meniscectomy altogether, when possible, is actually joint protective."
Skou agreed this is an important question and noted that his group is looking into this. "That is why we are comparing changes on MRI at 2 years between patients from the study initially undergoing surgery and patients undergoing exercise and education. This would allow us for the first time to compare the risk of worsening of knee status and osteoarthritis of the two treatments. This study is expected to come out early 2023."
The study was funded by the Danish Council for Independent Research, IMK Almene Fond, Lundbeck Foundation, Spar Nord Foundation, Danish Rheumatism Association, Association of Danish Physiotherapists Research Fund, Research Council at Næstved-Slagelse-Ringsted Hospitals, and Region Zealand. Skou and Farrow have disclosed no relevant financial relationships.
NEJM Evid. Published online January 25, 2022. Abstract
For more news, follow Medscape on Facebook, Twitter, Instagram, YouTube, and LinkedIn
Credits:
Lead Image: Dreamstime
Image 1: Bo Kousgaard, University of Southern Denmark
Image 2: Lutul Farrow
Medscape Medical News © 2022

Send news tips to news@medscape.net.
Cite this: Physical Therapy as Good as Surgery for Meniscus Tears in Young Adults - Medscape - Feb 14, 2022.