Within 48 hours of its recent posting, a viral petition on Change.org garnered over 150,000 signatures. Started by registered nurse and content creator "Nurse Blake," the petition demands safer patient-to-healthcare worker ratios in hospitals.
Nurse Blake created the petition to address understaffed hospitals in collaboration with IMPACT in Healthcare, a nonprofit organization composed of healthcare professionals attempting to transform healthcare systems. The petition, raising its goal to 1 million signatures after passing its initial target of 500,000, is directed to The Joint Commission, an organization that accredits healthcare programs, to immediately require safe staffing ratios for all settings and levels of care, with noncompliance to these ratios held as a barrier to accreditation.
"Healthcare workers of all disciplines have been intentionally understaffed to maximize profits for hospital systems," Nurse Blake said in the petition. "These staffing decisions come at a cost to patients' safety. Healthcare workers need adequate time and resources to safely care for their patients. Safe staffing saves lives."
The shortage of nurses is cited as one of the major reasons for inadequate staffing, which has been entwined with the COVID-19 pandemic. But while pandemic conditions have exacerbated the shortage of not only nurses but other healthcare workers as well, the staffing issue has been a long-standing one.
"It's really a problem of retention," Sandy Reding, RN, a president of California Nurses Association/National Nurses Organizing Committee told Medscape Medical News.
"We call it a staffing crisis and it has been manufactured by the healthcare industry," she said, concurring with Nurse Blake. "There is no shortage of RNs, just a shortage of permanent nursing jobs where nurses are fully valued for their work."
Nursing Surplus?
Survey data from the American Hospital Association show that between 2019 and 2020, job vacancies for nursing personnel increased by up to 30%, and for respiratory therapists by 31%. These shortages are expected to persist, with the AHA analysis showing that there will be a shortage of up to 3.2 million healthcare workers by 2026.
Conversely, statistics from the National Council of State Boards of Nursing show there is actually an ample number of registered nurses (RNs) who, for whatever reason, are not working in healthcare — over 1 million. As of November 2021, there were more than 4.4 million RNs in the US maintaining active licenses. But according to the US Bureau of Labor Statistics only 3.2 million people are employed as RNs. And of the employed RNs, roughly half (1.8 million) are working in hospitals.
As defined by National Nurses United (NNU), understaffing or short-staffing is an "intentional practice in which hospital management does not schedule an appropriate number of registered nurses, with the appropriate clinical experience, to safely care for patients in a hospital unit, driven by a desire to increase hospital profits."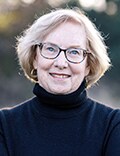 There is a robust supply of nurses, contends Linda Aiken, RN, FAAN, FRCN, professor of nursing and sociology and the founding director of the Center for Health Outcomes and Policy Research at the University of Pennsylvania School of Nursing, Philadelphia. "There is also no evidence that recruits to nursing have been deterred by COVID," she said, adding that applications to nursing schools actually increased during the pandemic.
Data released last spring by the American Association of Colleges of Nursing showed that enrollment in nursing programs increased in 2020 despite the pandemic. For baccalaureate-level nursing programs, enrollment increased by 5.6%, with 251,145 students now studying in these programs nationwide.
"Graduations from nursing schools have increased by 250% in the last two decades," said Aiken. "Now about 180,000 new nurses are graduating each year. There are plenty of nurses, but also plenty of opportunities for nurses, many of whom are shunning hospitals with obsolescent employment practices and poor work environments."
Intentional Understaffing
A number of studies in the past 20 years, including research by Aiken, show how greater patient-to-staff ratios led to poor outcomes for both patients and nurses.
A study published last year evaluated the effect of minimum nurse-to-patient ratios, which had been implemented in Queensland, Australia. The study found that having one patient per nurse reduced mortality, readmissions, and patient length of stay. In addition to producing better outcomes, the associated reduced costs due to fewer readmissions and shorter length of stay were more than twice what it would cost for additional nurse staffing.
"The shortages of nursing care in hospitals were there before COVID and have gotten even worse during the COVID-19 medical emergency," said Aiken. "The cause of these problems before COVID was that hospitals were not employing enough nurses and working conditions were poor. Hospitals have been mismanaging the nurse workforce for years. During this time there were nurses trying to get jobs in hospitals without success, particularly newer graduates."
When the pandemic struck, hospitals were already inadequately staffed, without any reserve capacity to respond to the increase in critically ill patients, Aiken explained. "Nurses were forced to work longer hours to compensate, usually without significant increased compensation as warranted by the circumstances."
Hospitals clearly failed to protect the public in the emergency, she pointed out. "Their emergency preparedness plans were worthless as they had no provisions to obtain more nurses, which should have been on the top of their list of priorities."
A survey by NNU in December, which included thousands of RNs nationwide, found that an alarming 83% said that at least half of their shifts were unsafely staffed. More than two thirds (68%) said they have considered leaving their position. The survey also notes that nurses would stop leaving the profession if hospitals immediately improved working conditions by increasing staffing levels and followed nurses' advice to grow the pool of available nurses.
"After the first COVID surge, many hospitals laid off or furloughed nurses without pay, communicating a lack of loyalty and commitment to their nurses who had worked heroically," said Aiken. "Not surprisingly, many nurses left their employers looking for better working conditions, resulting in high turnover and vacancy rates."
While there is no evidence that large numbers of nurses left the nursing profession, Aiken noted that many did change employers, resulting in considerable "churn" in the employment market and escalating perceptions of nurse shortages.
Staffing Ratios in Flux
Short of dismantling the healthcare system and rebuilding it from the bottom up, there are ways that staffing can be improved right now.
But one thing is certain, and that is "we cannot go back to how things were before COVID or the nation will have a replay of the collapse of the hospital system during the next emergency," said Aiken.
To date, California is the only state in the country to require by law a nurse-to-patient ratio, which went into effect in 2004. A similar bill was introduced in Massachusetts, but was defeated following an aggressive campaign by the hospital industry. The Coalition to Protect Patient Safety, a lobbying group that received nearly all of its funding from the Massachusetts Health & Hospital Association, spent nearly $25 million to defeat the ballot initiative. That amount was reportedly the most ever spent on a ballot question in state history.
In New York, legislation passed last year would require hospitals to form clinical staffing committees that include frontline nurses and other direct care staff when setting annual staffing standards for units. The state health department can levy penalties against facilities that fail to create or abide by these standards. Several other states also have laws similar to the one passed in New York.
Washington state has just introduced two bills that address staffing ratios, as well as other issues, such as banning mandatory overtime. Similar legislation is also on the agenda in Illinois, Pennsylvania, and Michigan.
But while these laws are a start, what is needed is a federal staffing mandate, explained Reding. "We have a ratio law in California, but how can we have different standards than the rest of the country? Everyone needs to have the same standard of care."
To that end, a bill has been introduced into Congress, the Nurse Staffing Standards for Hospital Patient Safety and Quality Care Act, that would set specific safety limits on the numbers of patients each RN can care for in hospitals throughout the United States.
The bill was initially introduced in 2017 but died in a previous Congress and now has been reintroduced. It explicitly states, among other things, that "nurses have a duty and a right to act based on their professional judgment and provide care in the exclusive interests of patients. Nurses may object to, or refuse to participate in, an assignment if it would violate minimum ratios or if they are not prepared by education or experience to fulfill the assignment without compromising the safety of a patient or jeopardizing their nurse's license."
Aiken agrees with the need for ratios. "States must adopt mandated minimum safe nurse staffing standards because the hospital industry is not voluntarily using evidence-based staffing and the industry is not policing its biggest offenders," she said, noting that several new studies show the positive impact of staffing mandates.
Studies show that safe nurse staffing standards introduced in New York and Illinois would save lives and money. The same is true for patients in California, where due to its mandate, patients get 3 more hours of nursing care than hospitalized patients in other states. A recent Harris Poll by NursesEverywhere.com shows over 90% of the public favor mandated safe nurse staffing standards in hospitals, Aiken added.
The AHA and the American Organization for Nursing Leadership have issued a statement affirming their commitment to safe nurse staffing "to ensure quality care and optimal patient experience is delivered throughout our nation."
However, they oppose mandated ratios, stating that nurse staffing is a "decision based on a complex set of variables under the purview of the registered nurse, such as hospital type, patient population, care delivery models, unit layout, patient acuity, and the education and experience of the nurse," the groups said in the statement.
Mandated nurse staffing ratios imply a one-size-fits-all approach to patient care, and they stated that mandated nurse staffing ratios "are a static and ineffective tool that cannot guarantee a safe healthcare environment or quality level to achieve optimum patient outcomes."
Contract Negotiation
Reding also believes that unionizing would greatly benefit nurses, as there is strength in numbers. "We have the research and the data, and there is no excuse for not having federal ratios," she said. "But that aside, nurses can create safer work environments and improve staffing by getting these provisions into their contracts. And the employer has to abide by it."
Case in point is what the Massachusetts Nurses Association has deemed "a landslide victory for nurses," in that they were finally able to end an epic 10-month strike at Tenet Healthcare's Saint Vincent Hospital in Worcester, Massachusetts.
While the strike merged into standing up for the rights of nurses, with the final component of the agreement being a guarantee that gives all nurses on strike the right to return to work in the same position, the sole issue behind the strike was the failure by Tenet to provide nurses with safe staffing. The new contract includes improvements in staffing on a number of units sought by the nurses, including enforceable staffing grids.
Even prior to the pandemic, nurses have been increasingly organizing and demanding safer staffing. In 2019, nurses in Toledo, Ohio, went on strike for safer staffing and in New York more than 10,000 nurses threatened to strike over staffing at three of the state's biggest hospital systems.
In addition, those nurses also won a groundbreaking contract that included the initial hiring of 1500 new nurses to fill current vacancies, plus an additional $100 million for newly added full-time nursing positions.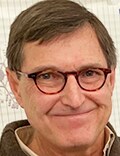 "There are a number of hospitals where healthcare unions and employers have taken steps to give nurses a greater voice in how care is delivered," said Paul F. Clark, professor of Labor and Employment Relations at Penn State University, Centre County, Pennsylvania. "They have done this by forming union-management partnerships where the administrators actually involve nurses in major decisions about how care is delivered."
He noted that there are mechanisms in place for nurses to propose solutions to problems in care-giving or better ways to do something related to patient care. "When RNs feel they are being listened to and that their ideas are being given serious consideration, they feel more valued and they gain greater satisfaction in their work," Clark said. "They also see patient care improving."
Unfortunately, only about 20% of RNs in the US are represented by a union, which is usually necessary to negotiate a partnership, and among unionized hospitals, only a small number are engaged with partnership, he pointed out. "However, we have studied some of these partnerships and they really work," he said.
"Today's nurses are highly educated, and they are extremely committed to providing high quality patient care," Clark continued. "I think what could significantly change the high turnover rate among nurses working in acute care hospitals is giving them a greater voice in how care is delivered."
Whether that will come about via increased union membership, federal and state mandates for safer working conditions, or by other means remains to be seen.
For more news, follow Medscape on Facebook, Twitter, Instagram, and YouTube.
Credits:
Lead Image: Dreamstime
Image 1: Courtesy of Linda Aiken, RN, FAAN, FRCN
Image 2: Courtesy of Paul Clark
Medscape Medical News © 2022

Cite this: Strength in Numbers: Nurses Demand an End to Unsafe Staffing - Medscape - Feb 11, 2022.