Samples from patients in the United States and Kenya show an increasing emergence of previously undetected vancomycin-resistant strains of Clostridioides difficile, sparking concern as recurrences in the treatment of C difficile infection (CDI) continue to rise.
"Our results may help explain a decreasing effectiveness of antibiotic-based therapy in C difficile infection, since a significant proportion of patients harboring strains with reduced susceptibility to vancomycin may not respond to treatment," report the authors in research published recently in Clinical Infectious Diseases.
The spread of the resistant strains "has serious public health implications, underscoring an urgent need for a comprehensive analysis of the circulating strains to help inform clinical decisions," they add.
Commenting on the findings, Cornelius J. Clancy, MD, professor of medicine at the University of Pittsburgh, and chief of Infectious Diseases at the VA Pittsburgh Healthcare System, echoed the concern.
"The casual belief has been that [C difficile] strains at most centers can be assumed to be vancomycin-susceptible," he told Medscape Medical News.
"This study shows that this assumption can no longer be taken as a given."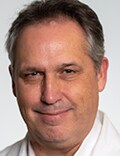 Clancy, who was not involved with this research, noted that "based on this study, there might be need for the Infectious Diseases Society of America (IDSA) and other organizations to offer guidance on generating good, quality surveillance data for C difficile resistance."
With C difficile showing the ability to resist multiple antibiotics, drugs in the armamentarium to treat the infection have declined in recent years, and recurrences with the infection are reported in up to 25% of cases.
Oral vancomycin is recommended as the antibiotic of choice by the IDSA and the Society for Healthcare Epidemiology of America (SHEA) for severe as well as nonsevere cases of CDI, and although there are reports of nine vancomycin-resistant gene clusters, most involve Enterococcus spp.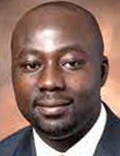 To take a closer look at the prevalence of vancomycin-resistant C difficile strains, first author Charles Darkoh, PhD, with the Center for Infectious Diseases at the University of Texas Health Science Center, Houston, and colleagues analyzed stool samples from patients with CDI, including 438 patients in Houston, taken between 2012 and 2017, and 98 in Nairobi, Kenya, taken in 2017.
They found that among samples from patients in Houston, over the time period, 26% showed vancomycin nonsusceptible C difficile isolates and 29% had isolates that were metronidazole-resistant.
And among samples from the Nairobi patients, 67% harbored vancomycin-resistant isolates and 85% had isolates resistant to metronidazole.
Of note, the proportion of samples containing vancomycin-resistant C difficile in the Houston patients showed a marked increase over time, from "complete absence" in 2012 to approximately 35% in 2017, the authors report.
"These nonsusceptibility rates significantly exceeded prior reports from other studies conducted in the United States and Europe from 2011 to 2014, suggesting a lower percentage of resistance to both metronidazole and vancomycin," the authors write.
Further experiments on mouse models infected with one of the vancomycin-resistant isolates showed that treatment with vancomycin failed to eradicate the infection, and 5-day survival was significantly lower after vancomycin treatment in those mice (25%) vs those infected with strains known to be vancomycin-sensitive (50%).
Unrecognized Genetic Strains
Whole-genome sequencing of 10 of the resistant isolates showed no matches with gene clusters that have been previously recognized as being vancomycin-resistant, suggesting the emergence of new clusters.
"Together, these results suggest unknown genetic elements associated with vancomycin nonsusceptibility in isolates circulating in the patient population," the authors write.
Darkoh told Medscape Medical News that the research team is currently working to further investigate the patterns and mechanisms.
"We are currently working on a follow-up study for the next 5 years to find out how widespread this is," he said. " We want to make sure it's not necessarily just occurring in the settings we studied, and we also need to establish the mechanism of resistance."
Further commenting on the results, Clancy noted that "the extent of resistance caught many in the field a bit off guard, as they are higher than previously reported."
"The data are also concerning because most centers do not routinely test difficile for drug susceptibility."
Clancy noted that "another immediately pressing need is to understand mechanisms of resistance. It was quite striking that vancomycin-resistant strains in this study did not carry vanA genes, pointing to previously unrecognized mechanisms of resistance."
"As is often the case, antibiotic overuse was likely a factor in the resistances, with overtesting often leading to overtreatment of C difficile," Clancy said. "The situation may have been compounded by failure to appreciate how entrenched C difficile resistance may be at certain hospitals, since widespread susceptibility testing is generally not routinely performed."
As alternative treatments, Clancy pointed to the recent IDSA update, which included a stronger endorsement of fidaxomicin.
"Of course, there is also the need to assure that data on resistance to agents like fidaxomicin are generated going forward," he noted.
The study was supported by was supported by National Institutes of Health, the National Institute of Allergy and Infectious Diseases, the Texas Medical Center Digestive Diseases Center, and the University of Texas Health Science Center. Darkoh has disclosed no relevant financial relationships. Cesar A. Arias, MD, PhD, has received grant support from Merck, Entasis Pharmaceuticals, and MeMed Diagnostics. Clancy disclosed advisory board, consulting and/or research relationships with Merck, Qpex Biopharma, Shionogi, Astellas, Cidara, Scynexis, and Needham & Associates.
Clinical Infectious Diseases. Published January 2022. Abstract
For more news, follow Medscape on Facebook, Twitter, Instagram, YouTube, and LinkedIn
Credits:
Lead Image: Centers for Disease Control and Prevention
Image 1: University of Pittsburgh
Image 2: University of Texas
Medscape Medical News © 2022

Send news tips to news@medscape.net.
Cite this: C Difficile: New Vancomycin-Resistant Strains Raise Concerns - Medscape - Feb 04, 2022.