Editor's note: Find the latest COVID-19 news and guidance in Medscape's Coronavirus Resource Center.
COVID-19 vaccine hesitancy may be associated with traumatic events in childhood that undermine trust, including domestic violence, substance abuse in the home, or neglect, data published Tuesday suggest.
Findings by Prof. Mark A. Bellis, College of Human Sciences, Bangor University, United Kingdom, and colleagues, were published online in BMJ Open.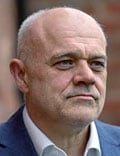 The results are especially significant, the authors say, because of the prevalence of adverse childhood experiences (ACEs) globally, with proportions of people experiencing multiple traumas in some countries at 10% or more of the population.

The authors write that hesitancy or refusal to get the vaccine increased with the number of traumas reported.
For example, hesitancy was three times higher among people who had experienced four or more types of childhood trauma than those who did not report any traumatic events.
Bellis told Medscape Medical News that though their work suggests that higher levels of ACEs are linked with higher vaccine hesitancy, it is by no means the only reason people choose not to get vaccinated.
However, he said, the association they found may have key messages for clinicians.
"For clinicians, simply being trauma informed can help," Bellis said. "Understanding how such childhood adversity can affect people may help them when discussing vaccines, and in understanding resistance to what is a complex medical issue and one that requires considerable trust. What can appear routine to a clinician may be a difficult leap of faith especially for those who have poorer experiences of trusting even within family settings."
More Trauma, Less Trust
Authors used responses to a nationally representative telephone survey of adults in Wales taken between December 2020 and March 2021, when COVID restrictions were in force. Out of 6763 people contacted, 2285 met all criteria and answered all the questions and were included in the final analysis.
The survey asked about nine types of ACEs before the age of 18, including: parental separation; physical, verbal, and sexual abuse; exposure to domestic violence; and living with a household member who has mental illness, misuses alcohol and/or drugs, or who was incarcerated.
It also included personal details and long-term health information.
About half of the respondents said they hadn't experienced any childhood trauma. Of those who did, one in five said they had experienced one type, 17% reported two to three types, and 10% reported four or more.
According to the authors, prevalence of ACEs reported was consistent with other comparable population surveys, including those conducted face to face.
They also investigated measures of trust and preference for different health regulations.
People with more ACEs were more likely to have low trust in National Health Service COVID-19 information.
"Other sociodemographics and a history of either chronic disease or COVID-19 infection were not significantly associated with low trust," the authors point out.
People reporting higher ACEs also were more likely to report that they felt they were unfairly restricted by the government. People with four or more ACEs were twice as likely than those with no ACEs to say they felt unfairly restricted and wanted rules such as mandatory masking to stop.
Additionally, people with four or more types of trauma were almost twice as likely to ignore the restrictions as those who hadn't experienced any — 38% vs 21% — to ignore the restrictions, even after accounting for associations with sociodemographic factors and previous COVID-19 infection or a history of long-term conditions.
"Clinicians can be a powerful voice to counter more alarmist or even conspiratorial messages that might otherwise resonate with those who find trust difficult," Bellis said.
He said that the effect of childhood adversity needs to be considered at all levels in health systems. Overarching public health strategists should include ways to earn trust to counter resistance in some of the most vulnerable communities where ACEs can be higher.
It will also be important in the short-term to "provide reassurance, build community champions, and understand the low base from which trust needs to be built," he said.
Loss of Control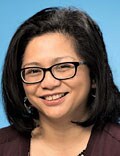 "Past traumatic experiences can predispose someone to avoid things that remind them of that trauma. This avoidance protects them from re-experiencing the negative symptoms and behaviors that come with it. Whether this results into hesitancy of something that would benefit their health is not well known," Consuelo Cagande, MD, division chief of Community Care and Wellness at Children's Hospital of Philadelphia, Pennsylvania, told Medscape Medical News.
She pointed out a limitation the authors mention that is common when using ACEs as a measure linking to future negative behaviors — that people self-report them and may misremember or misreport them.
Another limitation is the potential for self-selection bias, as participation level was 36.4%, though the authors note that is not unusual for unsolicited telephone surveys.
Cagande said that fearing loss of control may be another factor at play in having to follow restrictions, such as quarantining and masking, social distancing, or mandated vaccinations.
She said it's important to understand a person's reason for hesitancy to vaccines and work with the person with the help of their community, to help them trust and feel safe.
Young Adults of Particular Concern
The 18- to 29-year-old age group is of particular concern, Bellis said.
The researchers estimated the likely rates of vaccine hesitancy according to childhood trauma and age, and the numbers ranged from around 3.5% among those aged 70 and older with no experience of childhood adversity to 38% among 18- to 29-year-olds who had experienced four or more types of childhood trauma.
"Childhood adversity can be an especially raw issue in this group," he explained. "Some have already been obliged to sacrifice substantial proportions of their teenage lives and some will have suffered greater exposure to adverse childhood experiences as a result of being isolated during the pandemic, sometimes in difficult home environments. Our results suggest that this age group and especially those with high levels of ACEs are some of the most likely to be vaccine hesitant."
This work was supported by Public Health Wales. Authors report no relevant financial relationships.
Cagande reports no relevant financial relationships.
Marcia Frellick is a freelance journalist based in Chicago. She has previously written for the Chicago Tribune, Science News, and Nurse.com, and was an editor at the Chicago Sun-Times, the Cincinnati Enquirer, and the St. Cloud (Minnesota) Times. Follow her on Twitter at @mfrellick.
For more news, follow Medscape on Facebook, Twitter, Instagram, YouTube, and LinkedIn.
Credits:
Lead Image: Dreamstime
Image 1: Prof. Mark A. Bellis
Image 2: Children's Hospital of Philadelphia
Medscape Medical News © 2022

Cite this: Childhood Trauma May Influence Vaccine Hesitancy: Study - Medscape - Feb 01, 2022.