Four decades into the AIDS epidemic and for some, it's as if gains in awareness, advances in prevention and treatment, and the concept of undetected equals untransmissable (U=U) never happened. In its place, people living with HIV continue to face discrimination and stigma that affect nearly every aspect of the care continuum, from testing, prevention, and treatment to linkage to sexual, health, and reproductive services.
Accordingly, findings from a Harris poll, conducted October 13-18 among 5047 adults (18 and older) residing in Australia, Portugal, the UK, and the US, reveal that 88% of those surveyed believe that negative perceptions toward people living with HIV persist even though HIV infection can be effectively managed with antiretroviral therapy (ART). Conversely, three quarters (76%) are unaware of U=U, and the fact that someone with HIV who is taking effective treatment cannot pass it on to their partner. Two thirds incorrectly believe that a person living with HIV can pass it onto their baby, even when they are ART adherent.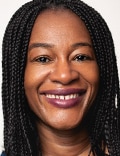 "The survey made me think of people who work in HIV clinics, and how much of a bubble I think that we in the HIV field live in," Nneka Nwokolo, MBBS, senior global medical director at ViiV Healthcare, London, and practicing consultant in sexual health and HIV medicine, told Medscape Medical News. "I think that we generally feel that everyone knows as much as we do or feels the way that we do."
Misconceptions Abound Across the Globe
The online survey, which was commissioned by ViiV Healthcare, also highlights that 1 in 5 adults do not know that anyone can acquire HIV regardless of lifestyle, thereby perpetuating the stereotype that HIV is a disease that only affects certain populations, such as men who have sex with men (MSM) or transgender women (TGW).
Pervasive stereotypes and stigmatization only serve to magnify preexisting social inequities that affect access to appropriate care. A recent editorial published in the journal AIDS and Behavior underscores that stigma experienced by marginalized populations in particular (eg, Black MSM, TGW) is directly linked to decreased access to and use of effective HIV prevention and treatment services. Additionally, once stigma becomes internalized, it might further affect overall well-being, mental health, and social support.
"One of the most significant consequences of the ongoing stigma is that people are scared to test and then they end up coming to services late [when] they're really ill," explained Nwokolo. "It goes back to the early days when HIV was a death sentence…it's still there. I have one patient who to this day hates the fact that he has HIV, that he has to come to the clinic — it's a reminder of why he hates himself."
Great strides in testing and advances in treatment might be helping to reframe HIV as a chronic but treatable and preventable disease. Nevertheless, survey findings also revealed that nearly 3 out of 5 adults incorrectly believe that a person living with HIV will have a shorter lifespan than someone who is HIV-negative, even if they are on effective treatment.
These beliefs are especially true among Nwokolo's patient base, most of whom are Africans who've immigrated to the UK from countries that have been devastated by the HIV epidemic. "Those who've never tested are reluctant to do so because they are afraid that they will have the same outcome as the people that they know that they've left behind," she said.
HIV Stigma in the Era of 90-90-90
While there has been progress toward achieving UN AID's 90-90-90 targets (ie, 90% living with HIV know their status, 90% who know their status are on ART, and 90% of people on ART are virally suppressed), exclusion and isolation — the key hallmarks of stigma — may ultimately be the most important barriers preventing a lofty goal to end the AIDS epidemic by the year 2030.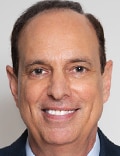 "Here we are, 40 years in and we are still facing such ignorance, some stigma," Carl Schmid, MBA, former co-chair of the Presidential Advisory Council on HIV/AIDS, and executive director of HIV+Policy Institute, told Medscape. "It's gotten better, but it is really putting a damper on people being tested, getting treated, getting access to PrEP." Schmid was not involved in the Harris Poll.
Schmid also said that in addition to broader outreach and education as well as dissemination of information about HIV and AIDS from the White House and other government leaders, physician involvement is essential.
"They're the ones that need to step up. They have to talk about sex with their patients, [but] they don't do that, especially in the South among certain populations," he noted.
Data support the unique challenges faced by at-risk individuals living in the southern United States. Not only do southern states account for roughly half of all new HIV cases annually, but Black MSM and Black women account for the majority of new diagnoses, according to the CDC. Data have also demonstrated discrimination and prejudice toward people with HIV persist among many medical professionals in the South (especially those working in rural areas).
But this is not only a southern problem; a 2018 review of studies in clinicians across the US published in AIDS Patient Care and STDs linked provider fear of acquiring HIV through occupational exposure to reduced quality of care, refusal of care, and anxiety, especially among providers with limited awareness of PrEP. Discordant attitudes around making a priority to address HIV-related stigma vs other healthcare needs also reduced overall care delivery and patient experience.
"I think that the first thing that we as HIV clinicians can and should do — and is definitely within our power to do — is to educate our peers about HIV," Nwokolo said, "HIV has gone off the radar, but it's still out there."
The study was commissioned by Viiv Healthcare. Nwokolo is an employee of ViiV Healthcare. Schmid has disclosed no relevant financial relationships.
Liz Scherer is an independent journalist specializing in infectious and emerging diseases, cannabinoid therapeutics, neurology, oncology, and women's health.
For more news, follow Medscape on Facebook, Twitter, Instagram, YouTube, and LinkedIn
Credits:
Lead Image: Burak Karademir/Getty Images
Image 1: ViiV Healthcare
Image 2: ViiV Healthcare
Medscape Medical News © 2022

Send news tips to news@medscape.net.
Cite this: HIV Stigma Persists Globally, According toHarris Poll - Medscape - Feb 01, 2022.