Editor's note: Find the latest COVID-19 news and guidance in Medscape's Coronavirus Resource Center.
New COVID-19 case numbers in the United States have dropped nearly two thirds from just weeks ago, according to Johns Hopkins University's dashboard data, and the drop has set off heated conversations across the United States on when and if school mask mandates should stop.
On Monday, governors from four states — Connecticut, Delaware, New Jersey, and Oregon — said they would end mandatory masking in schools by the end of February or March. Pennsylvania decided to remove its statewide mandate last month.
In Illinois, Gov. J. B. Pritzker is fighting in court to keep his mask mandate for schools in place.
Some physicians say now is the right time and that adults and children have endured the mandates long enough and the nation has to get used to living with COVID instead of fighting it every day.
But the Centers for Disease Control and Prevention (CDC) disagrees.
At a White House briefing Wednesday, CDC Director Rochelle Walensky, MD, said the agency still recommends masking indoors in public settings.
"We are working on following the trends for the moment. What I will say, though, is our hospitalizations are still high, our death rates are still high... Though we are encouraged by the current trends, we are not there yet," she said,
Not everyone is on board.
Leana Wen, MD, emergency physician and public health professor at George Washington University in Washington, DC, tweeted Wednesday that the "CDC needs to change their school mask mandate guidance, ASAP. Pandemic restrictions were always meant to be temporary—there needs to be a clear off-ramp that's realistic & takes into account widespread availability of vaccines for 5+."
https://twitter.com/drleanawen/status/1491191279434465282?s=27
Nicole Saphier, MD, a radiologist and director of breast imaging at Memorial Sloan Kettering, Monmouth, New Jersey, tweeted, "The mask & vaccine mandates are doing far more harm than good. It's time to 'let' anyone who wants to move on from the pandemic do so. I was criticized for saying this when Omicron began. Now, I'm doubling down as millions more have gained natural immunity and been boosted. "
Saphier told Medscape Medical News, "Parents and children have been traumatized by fear-based tactics manipulating data."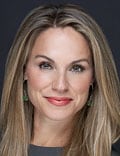 "The bottom line is, there are no good, quality data showing cloth masks in schools offer any benefit. The science on masks has not changed. There have never been reliable data supporting mask mandates in schools to lessen the already low risk in the lowest-risk population," she said. "What has changed is there is now a less severe variant circulating, and the majority of children have some level of vaccine, natural or combination hybrid immunity."
Amesh Adalja, MD, senior scholar at the Johns Hopkins Center for Health Security in Baltimore, said schools must have off ramps for COVID mitigation.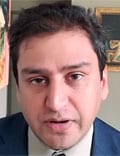 "This is especially the case as more and more people are vaccinated, antivirals are available, and rapid tests become more ubiquitous," he told Medscape Medical News. "Children are the lowest risk for severe disease. In Europe and the UK, school masking is not the norm."
Adalja says eventually COVID will be treated like other respiratory infections without specific mitigation measures as people become used to the fact that "it will always be with us and much tamer because of our immunity and medical countermeasures."
As to whether dropping masks now may make it harder to mask up again if there's another outbreak down the road, Adalja said, "When the likelihood of severe disease is greatly diminished, due to a high degree of immunity and availability of antivirals, masks are not going to have the same importance.
"For those who wish to wear masks, no one is stopping them, and one-way masking works. There will never be a time when there is not some level of COVID circulation."
The Timing Is Not Right
Other experts agree with the CDC, though, saying it's not time and that dropping the mandates would be reckless.
Maxine Dexter, MD, a physician and an Oregon state representative, tweeted, "I get it, (VERY clearly) that people are done with mask mandates. I do not have control of making a decision about when that will end. What I do know is I just spent the weekend in the ICU caring for very sick people, most with COVID and more being admitted. This isn't over."
https://twitter.com/doctormaxine/status/1490590898702348288
Mercedes R. Carnethon, PhD, of Northwestern's Feinberg School of Medicine, told Medscape Medical News that mask mandates "should not be driven by impatience or politics."
Rather, she said, reevaluation should be based on metrics, including rates of community spread, proportion of the community who is vaccinated, and hospital capacity in a given region.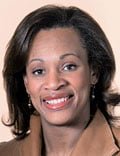 She says the timing is not right to remove school masking requirements.
"Hospitalization rates from COVID-19 remain high and our experience over the past 2 months with Omicron demonstrates that it can evade even our vaccine protection. While most cases are mild, particularly in children, the effects are still substantial for community members who contract the illness."
Carnethon noted that rates of vaccination are low among 5- to 11-year-olds and even 12- to 17-year-olds.
"We are far from where we need to be as far as being able to rely on vaccination alone to stop transmission. Masking is a reliable strategy to reduce transmission, and to remove that now, during the winter months when many activities take place indoors, is a mistake."
Winter weather, she said, means kids in most of the country cannot attend class outdoors or with windows open.
"We are close to being able to roll back masking; however, if we do so now, we risk outbreaks in schools. We saw those outbreaks when schools reopened in the fall during Delta, and it was even more acute in schools without masking."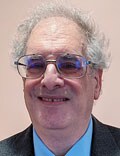 Stanley Weiss, MD, professor of biostatistics and epidemiology at the Rutgers School of Public Health in Newark, New Jersey, told Medscape Medical News that the rush to drop the mask mandate comes partly from pressure on politicians from a public reeling with COVID-19 fatigue and a public frustrated with changing guidelines as scientific information evolves.
He said the decision should be based on the science and that science says it's too early to end the mandates.
"There's hopeful thinking that it has gone away, when that's clearly not true," Weiss said. "The levels of Omicron are still too high to take away all of our protections. In places like New Jersey, the new cases have been going down, but the number of clusters of cases in schools had not yet declined. I think it's premature to relax the mask guidelines and it's critical to change the guidelines and education about what kind of masks to wear."
Lindsay Kalter contributed additional reporting for this story.
Carnethon, is a "special government employee," given her role on the Board of Scientific Counselors for the National Heart, Lung, and Blood Institute. She says her comments are not meant to represent the government, but they are made as a private citizen. Adalja and Saphier report no relevant financial relationships.
Marcia Frellick is a freelance journalist based in Chicago. Follow her on Twitter at @mfrellick.
For more news, follow Medscape on Facebook, Twitter, Instagram, and YouTube.
Credits:
Lead Image: Getty Images
Image 1: Dr Nicole Saphier
Image 2: Dr Amesh Adalja
Image 3: Dr Mercedes Carnethon
Image 4: Dr Stanley Weiss
Medscape Medical News © 2022

Send news tips to news@medscape.net.
Cite this: As CDC Holds the Line, Doctors Debate Lifting School Mask Mandates - Medscape - Feb 09, 2022.