Editor's note: Find the latest COVID-19 news and guidance in Medscape's Coronavirus Resource Center.
A national study of the economic impact of COVID-19 on the nursing workforce shows an "unprecedented" decline, the first decrease in healthcare employment since as far back as 1990.
The study, reported recently in Health Affairs, showed that the drop in employment in the first 15 months of the pandemic was highest among nurses in nursing homes, certain nursing specialties, members of racial and ethnic minority groups, and those age 50 and older.
The study's findings were based on data from the US Bureau of Labor Statistics from February 2020 to June 2021 and the US Census Bureau's Current Population Survey from January 2011 to June 2021. From the latter, the study culled monthly employment samples from about 14,000 nurses across various specialties.
Between April 2020 and June 2021, compared to the five quarters before the pandemic, total employment decreased 20% among licensed practical or vocational nurses (LPNs) and 10% for nursing aides or assistants (NAs), the report states.
"The steep employment drop for LPNs was in part driven by the higher proportion of these nurses employed in residential facilities, in which LPN employment decreased 24 percent," the study notes.
Although employment only decreased 1% among registered nurses (RNs) during the study period compared with the five previous quarters, "the trend represented a significant departure when compared with the 2011–20 prepandemic trend." In addition, the drop in the RN supply was greater (5%) among those ages 50 and older than for all RNs (1%).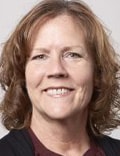 The retirement and departure of older, seasoned nurses is a concern of Jan Powers, RN, CCNS, president of the National Association of Clinical Nurse Specialists.
Powers told Medscape Medical News she didn't know how long the staffing changes can be sustained. "So many older nurses have quit, and younger nurses are at the bedside."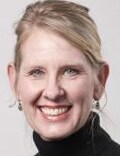 Phyllis Whitehead, APRN/CNS, president-elect of NACNS, echoed that sentiment. She told Medscape that nurses who are inexperienced are replacing those who retired or were enticed by financial incentives to become travel nurses. Nursing organizations are now tasked with finding ways to keep nurses from leaving, she said.
The employment study was funded by the Johnson & Johnson Foundation, the Robert Wood Johnson Foundation, UnitedHealth Group and the John A. Hartford Foundation.
Although unemployment among all groups in the study spiked in the second quarter of 2020, RNs and NAs who were Asian, Black, Hispanic, and members of other racial and ethnic minority groups experienced higher unemployment than their non-Hispanic White counterparts in subsequent quarters, the study continues.
"Results suggest that employment of nurses in the US fell early in the pandemic because of a lack of demand as people reduced their use of health care," the study reveals.
As the pandemic continued, use of healthcare services resumed, but nurse employment levels remained low, the study concludes. "This suggested a tightening labor market in which employers could not hire as many nurses as they wanted ― that is, there was a lack of supply."
Adjusting to New Model of Care
"If you recall early in the pandemic when elective procedures and primary care visits were canceled, ANA was aware that nurses were either being redeployed into an acute care setting, put on leave, or facilities closed and staff were let go," said Cheryl Peterson, MSN, RN, vice president of American Nurses Association (ANA) Nursing Practice and Work Environment.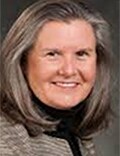 The pattern continued for much of 2020 and into 2021, "through multiple waves," she said. "Primary care and outpatient settings needed to find their footing and have now moved into a more 'COVID-informed' model for providing care."
The vast majority of nurses still love their jobs, according to the 2021 Medscape Nurse Career Satisfaction Report. Even if they changed jobs, most would choose another career within nursing, the report released last month showed.
In the Health Affairs study, employment trends were also broken down by type of employer.
By April 2020, the employment drop was highest among nurses in physician offices (11%) followed by outpatient centers (8%) and home healthcare (7%).
Hospitals, the largest employer of RNs, saw the lowest decline (2%), partly because of the influx of patients with COVID-19 and other patients whose care could not be delayed, the study reports.
Although nursing homes only saw a small dip at that time (3%), the decline persisted into 2021, unlike in other sectors.
Total employment in nursing homes remained about 13% lower 15 months into the pandemic than in February 2020. Meanwhile, the levels of employment rebounded in most sectors by June 2021, according to the report.
For the ANA's Peterson, the question remains how to bring nurses back into a workforce that has learned to operate in a healthcare model guided by a pandemic. "Do the nurses feel safe in these new care delivery models? Given that we are still dealing with COVID, is the salary worth the risk? And finally, we need to know what staffing mix is now needed in these new care delivery models."
Health Aff. 2022 Jan;41:79-85. Abstract
For more news, follow Medscape on Facebook, Twitter, Instagram, and YouTube.
Credits:
Lead Image: Science Photo Library/Getty Images
Images 1 and 2: National Association of Clinical Nurse Specialists
Image 3: American Nurses Association
Medscape Medical News © 2022

Send news tips to news@medscape.net.
Cite this: Nurse Workforce Decline During COVID 'Unprecedented': Study - Medscape - Jan 21, 2022.