Patients with breast cancer treated with chemotherapy who also took a probiotics supplement had significantly fewer symptoms of chemotherapy-related cognitive impairment (CRCI) ― often referred to as "chemo brain" ― compared to a control group taking placebo capsules, reports the first study of its kind.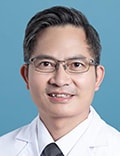 "Our finding[s] provide a simple, inexpensive, and effective prevention strategy for chemotherapy-related side effects, including cognitive impairment," senior author Jianbin Tong, MD, PhD, of the Department of Anesthesiology, Third Xiangya Hospital, Central South University, Changsha, Hunan, China, told Medscape Medical News.
The research "is the first study showing that probiotics supplementation during chemotherapy can prevent chemotherapy-related brain impairment," he noted.
The double-blind, randomized study was published in December in the European Journal of Cancer.
It involved 159 patients in China with stage I–III breast cancer who required adjuvant chemotherapy between 2018 and 2019.
These patients were randomized to receive a regimen of three capsules twice per day containing either probiotics (n = 80) or placebo (n=79) during their chemotherapy.
The probiotic capsule (BIFICO, Sine Pharmaceuticals) contained Bifidobacterium longum, Lactobacillus acidophilus, and Enterococcus faecalis (210 mg of each).
The reductions in symptoms seen with with the supplementation "exceed our expectations," Tong told Medscape Medical News.
He speculated that this may have longer-term effects, with the prevention of initial cognitive impairment potentially "changing the neurodegenerative trajectory of patients after chemotherapy."
"Patients don't need to take probiotics continuously, but it's better to take probiotics intermittently," he said.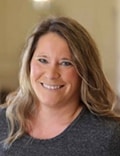 Approached for comment, Melanie Sekeres, PhD, Canada Research Chair and assistant professor in the School of Psychology, University of Ottawa, Ottawa, Canada, said the improvements, such as those seen in delayed recall, are especially of interest.
"This is particularly notable because one of the brain regions that is critically involved in long-term memory processing, the hippocampus, is known to be highly sensitive to chemotherapy-induced neurotoxicity," she told Medscape Medical News.
"The finding that probiotic treatment given alongside chemotherapy is sufficient to, in part, protect against memory disturbances in these patients suggests that there may be some neuroprotection conferred by the probiotic treatment," she said.
A key question is whether similar results would be seen with other chemotherapy regimens, Sekeres added. "To better understand the effectiveness of these probiotics in preventing CRCI, they should be tested using other classes of chemotherapies before any broad conclusions can be made."
Measuring the Effect on "Chemo Brain"
"Chemo brain" is commonly reported after chemotherapy, and some 35% of patients report having long-term effects,
Key symptoms include deficits in memory, attention, and executive and processing speed skills.
In their study, Tong and colleagues assessed patients on their cognitive status with a number of validated neuropsychological battery tests 1 day prior to initiating chemotherapy and 21 days after the last cycle of chemotherapy. Tests included the Hopkins Verbal Learning Test–Revised for verbal memory, the Brief Visuospatial Memory Test–Revised for visuospatial memory, and various others.
The team reports that after adjustment for confounding factors, the total incidence of CRCI was significantly lower in the probiotics group vs the placebo group 21 days post chemotherapy (35% vs 81%; relative risk [RR], 0.43).
Rates of mild cognitive impairment were also lower in the probiotics group (29% vs 52%; RR, 0.55), as were rates of moderate cognitive impairment (6% vs 29%; RR, 0.22).
The improvements with probiotics were observed across most other neuropsychological domains, including instantaneous verbal memory and delayed visuospatial memory (for both, P = .003) and visuospatial interference and verbal fluency (for both, P < .001).
The greater improvements in the probiotics group were seen regardless of use of other medications or the type of chemotherapy regimen received, which could have included epirubicin or docetaxel and/or cyclophosphamide.
CRCI was more common in patients who were older and had lower education or a higher body mass index (BMI); however, the improvements in the probiotics group were observed regardless of those factors, the authors comment.
In addition to the reduction in cognitive impairment that was seen, the treatment with probiotics was also associated with lower blood glucose (mean, 4.96 vs 5.30; P = .02) and lower low-density lipoprotein (2.61 vs 2.89; P = .03) vs placebo, while there were no significant differences between the groups prior to chemotherapy.
There were no reports of severe emesis or constipation (grade 3 or higher) in either group; however, the probiotics group did have a significantly lower incidence of both, the authors note.
How Does it Work?
The potential benefits with probiotics are theorized to result from stabilizing the colonic and bacterial disruptions that are caused by chemotherapy, potentially offsetting the neuroinflammation that is linked to the cancer treatment, the authors speculate.
A subanalysis of 78 stool samples from 20 patients in the study showed no differences in alpha diversity or beta diversity before or after chemotherapy; however, there were significant reductions in the abundance of Streptococcus and Tyzzerella (P = .023 and P = .033, respectively) in the probiotics group after chemotherapy.
Further analysis showed that probiotics supplement modulated the levels of nine plasma metabolites in patients with breast cancer, with the results suggesting that metabolites (including p-mentha-1,8-dien-7-ol) "may be modulators in preventing CRCI by probiotics," the authors note.
Benefits Reported Beyond Breast Cancer
A subsequent trial conducted by Tong and colleagues following the CRCI study further showed similar protective benefits with probiotics in the prevention of chemotherapy-related hand-foot syndrome and oral mucositis.
And in a study published just last year, the research team found evidence of probiotic supplements protecting against cognitive impairment in the elderly following surgery.
The study received support from the National Natural Science Foundation of China, Subproject of the National Key Research and Development Program Project of China, science and technology innovation platform and talent plan of Hunan province and Natural Science Foundation of Hunan Province.
Eur J Cancer. Published online December, 2021. Abstract
For more news, follow Medscape on Facebook, Twitter, Instagram, and YouTube.
Credits:
Lead Image: Dreamstime
Image 1: Dr Jianbin Tong
Image 2: Dr Melanie Sekeres
Medscape Medical News © 2022

Send news tips to news@medscape.net.
Cite this: Could Probiotics Reduce 'Chemo Brain' in Breast Cancer Patients? - Medscape - Jan 18, 2022.