The recently published "Clinical Practice Guidelines for the Prevention and Management of Tick-Borne Illness," from the Wilderness Medical Society, are a good compilation of treatment suggestions but are not, in fact, new recommendations, lead author Benjamin Ho, MD, of Southern Wisconsin Emergency Associates, in Janesville, Wisconsin, acknowledged in an interview with Medscape Medical News.
Ho emphasized that the focus of the report was on "practitioners who practice in resource-limited settings" and are "the group's way of solidifying a...standard of practice" for such physicians. Ho also said that, while "a lot of the recommendations aren't well supported, the risk-benefit ratio, we believe, supports the recommendations."
The article first reviews the different types of ticks and their distribution in the US, the specific pathogen associated with each, the disease it causes, and comments about seasonal variations in biting behavior. Another table outlines the most common clinical syndromes, typical lab findings, recommended diagnostic testing, and antibiotic treatments. A third section contains images of different types of ticks and photos of ticks in various life-cycle stages and different levels of engorgement.
The authors were careful to note, "Several tick species are able to carry multiple pathogens. In 1 study, nearly 25% of Ixodes were coinfected with some combination of the bacteria or parasites causing Lyme disease, anaplasmosis, or babesiosis. Although TBI diagnosis is not the focus of this [clinical practice guideline], providers should be aware of high rates of coinfection; the presence of 1 TBI should in many instances prompt testing for others."
In terms of recommendations for preventing tick-borne infections, the authors challenge the suggestion of wearing light-colored clothing. For repellents, they recommend DEET, picaridin, and permethrin. And they also give instructions for laundering clothing and removing ticks.
One recommendation is controversial: that of providing single-dose doxycycline as prophylaxis against Lyme disease. Ho stresses that this was only for "high-risk" tick bites, defined as a tick bite from an identified Ixodes vector species in which the tick was attached for at least 36 hours and that occurred in an endemic area.
The recommendation for prophylactic doxycycline originated with an article by Robert Nadelman and colleagues in The New England Journal of Medicine and has been strongly challenged by ILADS (International Lyme and Associated Diseases Society) physicians, including Daniel Cameron, MD, and others.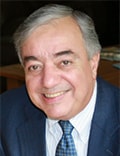 Sam Donta, MD, a recent member of the HHS Tick-borne Working Group and a member of the Infectious Disease Society of America (IDSA), told Medscape Medical News, "The problem with the one dose doxycycline is you may not begin to develop symptoms until 2 months later." It might mask the early symptoms of Lyme. "My impression is that the doxycycline — even the single dose — might have abrogated the ability to see an immune response. The idea, though, if you've had a tick bite, is to do nothing and to wait for symptoms to develop. That becomes a little bit more complex. But even then, you could choose to follow the patient and see the patient in 2 weeks and then get blood testing."
Donta added, "I think the screening test is inadequate. So you have to go directly to the Western blot. And you have to do both the IgM and IgG" and look for specific bands.
Donta emphasized that patients should be encouraged to save any ticks that were attached and that if at all possible, ticks should be sent to a reference lab for testing before committing a patient to a course of antibiotics. There is no harm in that brief delay, he said, and most labs can identify an array of pathogens.
The Wilderness Society guidelines on tick-borne infections provide a good overview for clinicians practicing in limited resource settings and mirror those from the IDSA.
Ho and Donta report no relevant financial relationships.
Wilderness Environ Med. Published online October 9, 2021. Full text
Judy Stone, MD, is an infectious disease specialist and author of Resilience: One Family's Story of Hope and Triumph Over Evil and of Conducting Clinical Research, the essential guide to the topic. You can find her at drjudystone.com or on Twitter @drjudystone.
For more news, follow Medscape on Facebook, Twitter, Instagram, and YouTube.
Credits:
Lead Image: Dreamstime
Image 1: Nancy Donta
Medscape Medical News © 2022

Send news tips to news@medscape.net.
Cite this: Not Much New in New Clinical Guidelines for Tick-Borne Illness - Medscape - Jan 13, 2022.