The risk of myocarditis after immunization with mRNA-based vaccines against SARS-CoV-2 raised concerns when it came to light in early 2021. But as report after report showed such cases to be rare and usually mild and self-limited, focus has turned to the "how and why."
The mechanism linking the BNT162b2 (Pfizer-BioNTech) and especially mRNA-1273 (Moderna) vaccines to the occurrence of myocarditis is unclear for now, but one potential driver may be tied to a peculiarity that became apparent early: it occurs overwhelmingly in younger males, from 16 to perhaps 40 or 50 years of age. Excess risk has not been consistently seen among women, girls, and older men.
That observation has led to speculation that higher testosterone levels in adolescent boys and young men may somehow promote the adverse vaccine effect, whereas greater levels of estrogen among girls and women in the same age range may be cardioprotective.
Unlikely, Brief, and "Benign"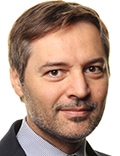 "Most of the myocarditis is benign, by which I mean that maybe the patients are admitted due to chest pain, but without reduction in ventricular function," Enrico Ammirati, MD, PhD, a myocarditis expert at De Gasperis Cardio Center and Transplant Center, Niguarda Hospital, Milan, Italy, told theheart.org | Medscape Cardiology.
In a November 14 address on this topic at the virtual American Heart Association (AHA) Scientific Sessions 2021, Dror Mevorach, MD, described the typical case presentation as "mild" and one that clears in fairly short order based on resolution of "clinical symptoms, inflammatory markers and troponin decline, EKG normalization, echo normalization, and a relatively short length of hospital stay."
Mevorach, of Hadassah Hebrew University Medical Center, Israel, subsequently published the findings last month in a report in the New England Journal of Medicine (NEJM) that described 136 confirmed myocarditis cases among more than 5 million people in Israel immunized with the Pfizer-BioNTech vaccine. Myocarditis was considered "mild" in 129 cases, or 95%.
And the risk is tiny compared to myocarditis from infection by SARS-CoV-2, not to mention the possibility of nasty clinical COVID-19 complications such as pneumonia and pulmonary embolism, Mevorach observed.
Many other reports agree that the incidence is minimal, especially given the rewards of vaccination. In a separate NEJM publication in September — from Noam Barda, MD, Clalit Research Institute, Israel, and colleagues on 1.7 million people in that country, about half unvaccinated and half given the Pfizer-BioNTech vaccine — there were an estimated 2.7 cases of myocarditis per 100,000 vaccinated persons. There were also 11 cases of myocarditis per 100,000 persons who were positive for SARS-CoV-2 infection.
And in a recent case series of vaccinated people aged 16 or older, the myocarditis rate after a first or second Pfizer-BioNTech or Moderna injection was estimated at 1 or fewer per 100,000. The corresponding estimate was 4 such cases per 100,000 after a positive SARS-CoV-2 test among the same population, notes a report published December 14 in Nature Medicine.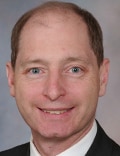 In general, "The risk of any kind of cardiac injury is vastly lower with a vaccine than it is with the actual viral infection," Leslie T. Cooper Jr, MD, a myocarditis expert and clinical trialist at the Mayo Clinic, Jacksonville, Florida, told the theheart.org | Medscape Cardiology. With the mRNA-based vaccines, "we do not have any conceivable danger signal that would outweigh the benefit of vaccination."
Males of a Certain Age
Evidence that such myocarditis predominates in young adult men and adolescent boys, especially following a second vaccine dose, is remarkably consistent.
The risk was elevated only among mRNA-based vaccine recipients who were younger than 40 in the recent Nature Medicine analysis. Among that group, estimates after a second dose numbered fewer than 1 case per 100,000 for Pfizer-BioNTech and 1.5 per 100,000 for Moderna.
In a third analysis from Israel — also in NEJM, from Guy Witberg, MD, Rabin Medical Center, and colleagues, based on 2.5 million people aged 16 and older with at least one Pfizer-BioNTech injection — 2.1 cases per 100,000 were estimated overall, but the number rose to 10.7 per 100,000 among those aged 16-29 years.
In the Mevorach NEJM report, estimates after a second Pfizer-BioNTech vaccine dose were 1 per 26,000 males vs 1 in 218,000 females, compared with 1 myocarditis case in 10,857 persons among "the general unvaccinated population."
Most recipients of a first vaccine dose were younger than 50, and 16- to 29-year-olds accounted for most who completed two doses, noted Mevorach. Younger males bore the brunt of any myocarditis: the estimated prevalence after a second dose among males aged 16-19 was 1 per 6637, compared to 1 per 99,853 females in the same age range, the group reported.
…the links between testosterone, viruses, and inflammation have been pretty well worked out, I would say, if you're a mouse. If you're a human, I think it's still a bit uncertain.
In a recent BMJ report based on about 5 million people 12 years of age or older in Denmark, the estimated rates of myocarditis or pericarditis associated with Moderna immunization were 2 per 100,000 among women but 6.3 per 100,000 for men. The incidence and sex difference was much lower among those getting the Pfizer-BioNTech vaccine: 1.3 per 100,000 and 1.5 per 100,000 in women and men, respectively.
Sex Hormones May be Key
The predominance of vaccine-associated myocarditis among adolescent and young adult males is probably more about the myocarditis itself than the vaccines, observed Biykem Bozkurt, MD, PhD, who has been studying COVID-related myocarditis at Baylor College of Medicine, Houston, Texas.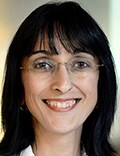 Male sex historically is associated in both epidemiologic studies and experimental models with a greater propensity for most any form of myocarditis, Bozkurt told theheart.org | Medscape Cardiology. Given that males aged 16-19 or so appear to be at highest risk of myocarditis as a complication of SARS-CoV-2 vaccination, the mechanism may well be related to sex hormones, she said.
"Therefore, testosterone is implicated as a player in their higher risk of inflammation and injury and lack of adaptive response in terms of healing, and in terms of prevention of injury," Bozkurt said. For its part, estrogen inhibits proinflammatory processes and, in particular, "blunts cell-mediated immune responses."
"We don't know the mechanism, but a theory that attributes a protective role to estrogen, or a risk associated with testosterone, is reasonable. It makes sense, at least based on epidemiological data," Ammirati agreed. Still, "we do not have any direct evidence in human beings."
Sex-associated differences in experimental myocarditis have been reported in the journals for at least 70 years, but "the testosterone literature and the estrogen literature have not been evaluated in detail in vaccine-associated myocarditis," the Mayo Clinic's Cooper said.
Most myocarditis in the laboratory is viral, Cooper observed, and "the links between testosterone, viruses, and inflammation have been pretty well worked out, I would say, if you're a mouse. If you're a human, I think it's still a bit uncertain."
Were it to apply in humans, greater testosterone levels might independently promote myocarditis, "and if estrogen is cardioprotective, it would be another mechanism," Cooper said. "That would translate to slight male predominance in most kinds of myocarditis."
In males compared to females, "the heart can be more vulnerable to events such as arrhythmias or to immune-mediated phenomena. So, probably there is also higher vulnerability to myocarditis in men," Ammirati noted.
Male predominance in vaccine-related myocarditis is provocative, so it's worth considering whether testosterone is part of the mechanism as well as the possibility of estrogen cardioprotection, Ammirati said. But given limitations of the animal models, "we don't really have robust data to support any part of that."
Although myocarditis is in some way immune-mediated, "and hormones can modulate the response," the mechanism has to be more than just sex hormones, he said. "They probably cannot explain the specificity for the heart. It's not a systemic response, it's an organ-specific response."
Modulation of Immune Responses
Details about the immune processes underlying mRNA-vaccine myocarditis, hormone-modulated or not, have been elusive. The complication doesn't resemble serum sickness, nor does it seem to be a reaction to infection by other cardiotropic viruses, such as coxsackie virus B, a cause of viral myocarditis, Bozkurt said. The latter had been a compelling possibility because such hypersensitivity to smallpox vaccination is well recognized.
"We don't know the mechanism, that's the short answer. But there are many hypotheses," she said. One candidate widely proposed in the literature: autoantibodies driven by molecular mimicry between the SARS-CoV-2 spike protein targeted by the mRNA vaccines and a structurally similar myocardial protein, possibly alpha-myosin, note Bozkurt and colleagues in a recent publication.
But elevations in specific "anti-heart antibodies" have not been documented in recipients of the two mRNA-based vaccines, said Cooper. "So, I would say that — although molecular mimicry is a well-established mechanism of, for example, rheumatic carditis after a streptococcal-A infection — that has not been demonstrated yet for COVID-19 mRNA-vaccination-related myocarditis."
"We probably won't know, ever, with a huge level of certainty, the exact mechanisms," Cooper added. There is no animal model for vaccine-induced myocarditis, and "We're still talking very, very small numbers of patients. The vast majority of them recover," and so don't generally provide mechanistic clues.
Prospects for Younger Children
Vaccination against SARS-CoV-2 has now been authorized by the Centers for Disease Control and Prevention (CDC) for kids as young as 5-11 years, using the Pfizer-BioNTech vaccine. Experience so far suggests the immunization is safe in that age group with negligible risk of myocarditis or other complications. But with prospects of possible authorization in children younger than 5, should myocarditis be a concern for them?
Probably not, if the complication is driven primarily by sex hormones, Cooper proposed. "One would predict that before puberty you would have a lower — much, much lower — rate of myocarditis in males than you would in the 16- to 19-year-old range, and that it would be roughly equal to females," he said. Ammirati and Bozkurt largely agreed.
It remains to be seen whether the vaccine-related myocarditis risk applies to children younger than 12, "but I doubt it. I think it's going to be puberty-related," Bozkurt said. Still, "I don't want to hypothesize without data."
Follow Steve Stiles on Twitter: @SteveStiles2. For more from theheart.org | Medscape Cardiology, follow us on Twitter and Facebook.
Credits:
Lead Image: Dreamstime
Image 1: Enrico Ammirati, MD, PhD
Image 2: Leslie T. Cooper Jr, MD
Image 3: American College of Cardiology
Medscape Medical News © 2022

Send news tips to news@medscape.net.
Cite this: COVID-Vaccine Myocarditis: Rare, Mild, and Usually a Guy Thing - Medscape - Jan 07, 2022.