A specialty group is asking federal and state governments to preserve and expand access to telehealth services for children with developmental and behavioral problems.
Citing the success during the COVID-19 pandemic of telehealth for these patients, the Society for Developmental and Behavioral Pediatrics (SDBP) has issued a position statement in its official journal calling for continued use of video and telephone for home-based diagnostic assessments, medication management follow-ups, and therapeutic interventions for children with autism spectrum disorder, attention deficit hyperactivity disorder, and other neurodevelopmental conditions.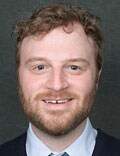 "Telehealth offers plenty of opportunities for quick check-ins. It can offer some crisis management opportunities…to address a parent's concern about challenging behaviors or navigating school system issues or developmental needs," lead author Robert Keder, MD, assistant professor of pediatrics at University of Connecticut School of Medicine, Farmington, and co-chair of SDBP's Advocacy Committee, told Medscape Medical News.
"The video visit does really offer us so much more. It's so enriching and lets us as providers meet the child in their natural home environment. The real magic of a video visit is we haven't done house calls as a medical society for decades. But now, literally, the power of telehealth lets us do a house call."
In the face of the pandemic, emergency government policies allowed care to continue remotely via telehealth, including video and phone calls. The policies have allowed patients to have video visits in their own home, lifted provider licensure requirements for visits across state lines, and allowed reimbursement not only for video visits but also for telephone encounters.
As a result, the field of developmental and behavioral pediatrics (DBP) has recognized telehealth as a viable and useful model of care for children with neurodevelopmental disorders, said Neelkamal Soares, MD, a member of the society's board and a co-author of the position paper.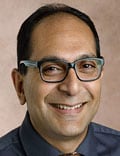 "Telehealth has been helpful in mitigating barriers families often face when attending in-person visits," such as the lack of transportation and childcare, missed work hours, and other issues, said Soares, a professor of pediatric and adolescent medicine at Western Michigan University Stryker School of Medicine in Kalamazoo. At the same time, the growth in the use of the technology has highlighted additional obstacles to equitable access to care, including broadband connectivity, digital literacy, and the availability of interpretation and sign language services, he said.
Keder said telehealth has enabled him to better help with behavior management by observing children where they are most comfortable. Remote visits also allow him to consider information such as furniture arrangements and how that can affect the patient's living conditions, and also sibling interactions, learning and homework, eating, and sleep.
Telemedicine conferences also enable DBP specialists to facilitate care collaboration with different members of the patient's care team. Consent from a family and a click of a button allows for therapists, early intervention specialists, teachers, school nurses, or even primary care providers the capacity to participate in a telehealth visit, he said.
Keder said the future of telehealth is uncertain. The policies from the pandemic may expire in the near-term and vary from state to state. The goal of the policy statement is to advocate for legislation and policies that support ongoing, equitable, home-based telehealth care for patients seen by DBP providers while ensuring equitable access to DBP in general.
Kate Benton, PhD, a clinical psychologist with Lurie Children's Hospital at Northwestern Medicine Central DuPage Hospital in Winfield, Illinois, said the society has done an excellent job of explaining the need to maintain telehealth in light of the shortage of pediatricians, clinical psychologists, and other professionals in the field.
"Telehealth has opened new avenues for these patients who otherwise have difficulty seeing specialists. This is a population of children who without telehealth have significant challenges in getting access to care," she said.
Wendy Fournier, mother of an autistic child and president of the National Autism Association, said telehealth can be beneficial for some individuals with the disorder.
"There are many aspects of in-person doctor visits that can be overwhelming, including bright lights, many people talking, waiting for the doctor, being comfortable with the doctor's touch, etc," Fournier told Medscape. "All of these things can cause sensory and emotional dysregulation leading to overwhelming anxiety and fear."
Visits to the doctor can be especially difficult for people who are nonverbal and unable to express their discomfort, said.
"At my daughter's last medical appointment, she could not stay in the exam room and pulled me out the door. Thankfully, we have an understanding and compassionate physician who finished our appointment in our car. I believe that telehealth visits should remain available as a necessary and vital accommodation for people with disabilities," Fournier said.
False Equivalence?
Soares said researchers have attempted to assess the evidence of telehealth benefits in such situations as ADHD, cognitive behavioral therapy, and parent training.
"There is a paucity of published studies that specifically look at different conditions and compare in-person to telehealth visits, but these are ongoing in autism diagnostics and other areas by several SDBP members," he said. "Stay tuned."
Keder added that telehealth will never replace in-person visits, but the availability of this new option gives developmental pediatricians flexibility in strategies in treating and evaluating patients.
"Both are helpful and viable models. In the pandemic, we were forced out of necessity to embrace telehealth," he said. "Because of this, we are seeing the power and benefits telehealth offers. Now many families like a mixture of alternating in person with telehealth visits."
The policy statement cites research that finds patients are highly satisfied with telehealth and that telehealth may cost less than in-office visits.
The report stresses that equitable access to devices needed for telehealth visits is a concern because there is disproportionate access to required technology, especially in rural and underserved communities. The Federal Communications Commission has provided grants to eligible families to offset the cost, in part, for a laptop, desktop computer, or tablet. However, more is still needed, the group said.
The position paper calls for:
Equitable access to the infrastructure and technology for telehealth, including greater access to broadband services in rural and underserved areas.

Increased access to devices needed to connect children with neurodevelopmental disorders with critical health care services.

Reimbursement of interpretation services for the people who are deaf and/or have limited English proficiency.

Mitigation of geographic barriers to accessing DBP care.

Permitting patients to access telehealth from their home or whichever physical location provides opportunities for safe and timely care, especially for established patients.

Ensuring more engagement by state medical licensing boards to join the Interstate Medical Licensing Compact to provide care by telehealth when there is already an insufficient geographic distribution of that type of provider in a state, as is being conducted in the field of psychology.

Ensuring ongoing reimbursement.

Parity in reimbursement for telehealth in-person visits.

Increased funding for research looking into outcomes, quality, and effectiveness of telehealth services at the federal and state levels.
"Our organization can work with families to educate lawmakers, insurance administrators, and organizational leaders about the value that telehealth holds in the care of their child and family," Soares said. "We can also conduct research to add to the evidence based around the topic to further the science around telehealth outcomes and equivalency to in-person settings."
"With the current workforce shortage in DBP and behavioral health it is more critical than ever to maintain access to care," Keder added. "The pandemic has provided an opportunity to better harness the amazing power of telehealth to allow for access to equitable care for families. We hope that this statement moves legislators, leaders, and voters to continue to advocate for ongoing telehealth at both the state, federal, and organizational levels."
Benton, Keder, and Soares have disclosed no relevant financial conflicts of interest.
J Dev Behav Pediatr. Published January 2022 edition. Full text
Howard Wolinsky is a medical writer in Chicago.
For more news, follow Medscape on Facebook, Twitter, Instagram, YouTube, and LinkedIn
Credits:
Lead Image: Dreamstime
Image 1: Dr Robert Keder
Image 2: Will Panich
Medscape Medical News © 2022

Send news tips to news@medscape.net.
Cite this: Experts Plead for More Pediatric Telehealth - Medscape - Jan 06, 2022.