To commemorate the 200th anniversary of the birth of Florence Nightingale, the World Health Organization (WHO) designated 2020 the International Year of the Nurse and the Midwife. The year turned out quite differently than expected, due to the onset of the COVID-19 pandemic.
But in recognition of the contributions made by the healthcare force, the WHO extended the celebratory year by designating 2021 the International Year of Health and Care Workers "in appreciation and gratitude for their unwavering dedication in the fight against the COVID-19 pandemic."
In a speech in late 2020, the WHO regional director for Europe, Hans Kluge, MD, promised nurses: "We will push back COVID-19 and I promise: we will celebrate you." Unfortunately, Kluge was unable to keep his promise about pushing back COVID-19, as the pandemic spilled over into 2021 and raged throughout the year, even with the availability of a vaccine. Rather than being a year celebrating nurses, it continued as a year fraught with turmoil as the pandemic challenged the capacity of hospitals and intensive care units (ICUs) worldwide.
The pandemic seemingly far from being over, 2021 is ending with severe staffing shortages and hospitals in many regions — both in the US and abroad — bursting at the seams with COVID-19 patients, to say nothing of those needing care for other conditions.
The work and sacrifice of nurses and other healthcare professionals during the pandemic did not go unnoticed, as headlines often focused on the challenges workers were contending with. However, at the same time, the pandemic also put a glaring and unforgiving spotlight on the deficiencies and shortfalls of the healthcare system — both in preparedness for an emergency and in basic support of its nursing staff.
Staffing, Access Issues Plagued 2021
Two main issues for nurses emerged in 2021, according to April N. Kapu, DNP, APRN, president of the American Association of Nurse Practitioners (AANP).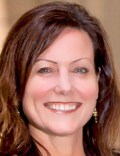 "The first is the nursing shortage, which was exacerbated by the pandemic," she said. "Burnout, which was intensified by the pandemic, has made the shortage worse, and it has affected healthcare workers across the board — physicians, nurses, and advanced practice nurses."
The second issue nurses faced was access to care, she noted. During the pandemic, long-standing inequities in care worsened. Prior to the pandemic, there were already persistent gaps in access to affordable, high-quality health coverage and care, especially among minority communities. "It's all about patients. We are caring for patients, and we want quality and equitable care for everyone. And that is our focus," Kapu said.
"There are over 80 million Americans that lack access to primary care. And that situation was also worsened with the pandemic."
Escalating Shortage
Workforce issues existed well before the pandemic, explained Ernest Grant, PhD, RN, current president of the American Nurses Association. "Insufficient pay, opportunities and burnout have been problems for a long time. But now it's gotten worse. Nurses are overworked and underpaid, and there's no relief in sight, in addition to other work-related issues."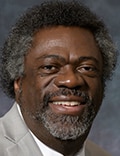 A poll conducted among 1000 US healthcare workers in September found that 18% of respondents quit their jobs during the pandemic, while another 12% have been laid off. Among those who stayed on the job, nearly a third (31%) have considered leaving. And overall, 79% of healthcare professionals reported that the current worker shortage has affected them and their place of work.
Another survey, from NSI Nursing Solutions, found that as a result of the pandemic, many nurses are quitting their jobs in substantial numbers across the country; 62% of hospitals reported a nurse vacancy rate higher than 7.5%.
"We are working to the point of exhaustion because there aren't enough nurses, and we're being asked to come in day after day without a break," said Kapu. "Nurses are dealing with physical and emotional exhaustion. They are seeing patients and colleagues die. It is exacerbating burnout, and as a result, more nurses are leaving the profession and saying that 'they can't take it anymore.' "
Grant also pointed out that travel nurses, who have been in high demand since the start of the pandemic, can earn anywhere from five times to 15 times the average nursing pay. "It is also a source of frustration," he said, "when you're working side by side with someone who is getting paid so much more."
The nursing shortage is a global one, well-recognized before the pandemic and worsening this year. In late 2020, the global nursing workforce was estimated at 27.9 million but with an estimated global shortfall of 5.9 million nurses, according to the International Council of Nurses brief on the global nursing shortage and nurse retention. About 89% of these nurse shortages were concentrated in low- and lower-middle countries, with huge gaps in countries, the brief stated. Of the national nursing associations surveyed, 20% reported an increase in the number of nurses leaving the profession as a result of the pandemic.
But aside from the US, other high-income nations are also struggling with shortages. Many European nations were reporting shortages of healthcare workers prior to the pandemic. The European Commission published an annual report on skill shortages and surpluses in Europe for the period of 2019–2020, and it found that nearly all 22 EU nations reported a shortage of healthcare professionals, such as doctors, nurses, and healthcare assistants. For example, Germany has reported that all 16 of their federal states experienced a decline in their care workforce.
"Bedside nurses have less than 3 years' experience on average," said Phyllis Whitehead PhD, APRN/CNS, president-elect of the National Association of Clinical Nurse Specialists. "During the pandemic, many experienced nurses decided to retire or travel, and what I see across the country is the nursing workforce shifting to traveling to make more money. That leaves the more inexperienced nurses in the hospital."
Bright Spots
But 2021 had some silver linings for nursing, and in some ways has stimulated positive changes that will impact the profession going forward.
Jan Powers, PhD, RN, president of the National Association of Clinical Nurse Specialists, noted that "one of the nice things about the pandemic, if we can say anything nice about it, is the expansion of scope of practice for all advanced practice nurses."
The scope of practice for APRNs varies according to state law, with 24 allowing full practice authority, according to AANP. During the pandemic, 21 other states temporarily suspended or waived all practice agreement requirements.
What could also be considered another positive impact of COVID is that staffing shortages and pandemic conditions seem to have spurred nurses to demand better working conditions. Kaiser Permanente, the California-based health system giant, tried to force a two-tier pay schedule that would have cut wages for new nurses by 26%. The move was met with stiff opposition from its unionized workforce, and when dozens of affiliated unions threatened 1-day sympathy strikes, Kaiser dropped the tiered-pay demand and an attempt to lower wages. Staffing ratios were also adjusted to ease safety concerns.
Nurses in Colorado, Pennsylvania, North Carolina, and Massachusetts have also been embroiled in union battles over staffing and work conditions. For example, in Pittsburgh, RNs at West Penn Hospital voted this year to authorize a strike, less than a year after they unionized with SEIU Healthcare Pennsylvania. Chief among their complaints: The hospital system had balked at improving staff ratios even as it offered bonuses, up to $15,000 for some, to hire registered nurses to fill vacancies. They were able to settle without a walkout.
Forward Into 2022
Meanwhile, the pandemic is still here, with varying predictions on what can be expected for nurses. Workforce issues persist in nursing and aren't disappearing anytime soon, according to Grant.
"The three most pressing issues right now are the mental health and well-being of nurses, workforce issues, and social justice issues, and these will be carried over into 2022 and beyond," said Grant.
He pointed out that given the stigma attached to seeking out care for mental health issues, many nurses will not get appropriate care. "It could be reflected on their license that they sought mental health care and could be an issue when it comes to being employable," he said.
"Nurses have reported on surveys that their mental health is being affected, but right now we are not seeing any improvements in working conditions and hospitals are still filling up with COVID patients."
Unless this stigma can be vanquished and nurses can take care of their mental health needs appropriately, the result is going to be more burnout and more nurses leaving their jobs. "We see this over and over," he said. "Nothing is being done to make the workplace less stressful. Nurses are being forced to do mandatory overtime, and so on. It becomes a vicious cycle, and there's no end in sight."
Mental health issues also feed into workforce concerns in that nurses are burned out and need to take time off, Grant said. He added that while burnout has always been a problem for healthcare professionals, it has now reached almost epic proportions.
"There is increasing frustration and violence in the workplace — nurses are being attacked by patients, family members, by their colleagues — and this is not being adequately addressed. It comes around again to better staffing, more time off, higher pay, and better treatment."
The bottom line is that many if not most of the problems nurses are now contending with are related to dysfunction within the health system itself, which in the US primarily operates on a for-profit basis, Grant said. In September, he wrote to Xavier Becerra, secretary of the US Department of Health & Human Services, asking him to convene healthcare personnel, government officials, and key stakeholders to address workplace issues.
"I've been a nurse for over 40 years, and there's always been a nursing shortage or a workforce issue, but nothing to the extent we are seeing now," said Grant. "I have yet to hear from Secretary Becerra, although I've heard from his staff [after receiving the letter], who said they were doing background research — checking my statistics."
Both short-term and long-term solutions are needed right now to stave off the escalating nursing shortage, he noted. "We can't allow this to continue to build up because in the end, healthcare is going to implode upon itself.... So we need to address this issue and put the appropriate resources in place."
Adding Numbers, and Diversity
Social justice is another issue that still needs to be addressed, with the pandemic putting a spotlight on inequities in healthcare, he said. In January 2021, the ANA, in collaboration with several other nursing groups, formed a commission to examine the issue of racism within nursing nationwide and describe the impact on nurses, patients, communities, and healthcare systems. "We need to increase diversity in nursing, and one of my goals is that the workforce should be reflective of the population," said Grant.
Meanwhile, the pandemic may continue to provide unique opportunities for nurses, especially for advanced practice nurses. The emergency regulatory and policy changes that expanded their scope of practice in an increasing number of states may well be providing a pathway to national full practice authority, explained Whitehead. If allowed to practice more independently, she said, this will permit APRNs to increasingly fill in gaps in primary care.
"CMS expanded the ability of the CNS [clinical nurse specialist] and other APRNs to order home health and durable medical equipment, and this may be permanent," said Whitehead. "While the situation has been terrible, if there is a shining spot, this is it."
But all is not rosy, and Whitehead emphasized that keeping nurses at the bedside is a hard sell. Boosting inclusion in nursing is essential, she said, and especially bringing more men into the profession. "In medicine, once a man's profession, it's now 50-50," she said. "But the same can't be said about nursing. Right now we're missing half the population."
She noted there is a need for more innovative and creative models of care. "We can't keep looking at things the same way," said Whitehead. "Some are looking at hospitals at home, for example, and moving acute care into the home. But whatever we do, we need more nurses, and all nurses need to be allowed to work at the full scope of their license."
For more news, follow Medscape on Facebook, Twitter, Instagram, and YouTube.
Credits:
Lead Image: E+/Getty Images
Image 1: American Association of Nurse Practitioners
Image 2: American Nurses Association
Medscape Medical News © 2021

Send news tips to news@medscape.net.
Cite this: Year in Review: Reflections on Nursing in 2021 With an Eye to the Future - Medscape - Dec 30, 2021.