Editor's note: Find the latest COVID-19 news and guidance in Medscape's Coronavirus Resource Center.
With emergency departments straining to keep up with the latest COVID surge, the American College of Emergency Physicians (ACEP) issued a plea this week for a "collaborative effort" to solve the nursing shortage.
The organization said that it is "very concerned that nursing shortages in emergency departments can complicate patient access to care and add to incredible levels of stress already on physician-led care teams," according to a press release.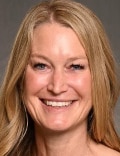 ACEP President Gillian Schmitz, MD, told Medscape Medical News, "The situation is dire in many emergency departments around the country. Emergency physicians are seeing more patients with fewer resources and less staff.
"Emergency physicians in the hardest hit communities are scrambling to locate available experts, exhausting federal support, and doing all they can to adapt to the demands of the current surge ― everyone is being stretched to their limit."
The Emergency Nurses Association (ENA) agrees with ACEP's call for a team approach to stemming the shortage.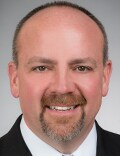 ENA President Ron Kraus, MSN, RN, told Medscape Medical News, "The pandemic has only amplified several long-standing issues impacting emergency nurses, such as workplace violence, a healthy work environment, and concerns about staffing shortages and the pipeline of new nurses. That said, we can't lose focus on what's most important in these challenging moments ― ensuring every patient receives the high quality of care."
The responsibility falls on the "collaborative effort" of the emergency department with emergency nurses playing a pivotal role, he said. But the stress, fatigue, and burnout driving nurses away from their jobs "should not be viewed as added inconvenience to anyone during a pandemic, but as a long-term threat to our health care system."
ACEP's press release stated that with fewer nurses available in the emergency department, team members are clocking extra hours, caring for more patients, and stretched to take on additional clinical and nonclinical duties.
"I am hearing from colleagues from Washington state to Michigan to New York that this is the worst they have seen since the beginning of the pandemic," Schmitz said. "Everyone available is filling gaps as best they can, but the current path for many frontline workers is not sustainable," she said in the release.
Meanwhile, ACEP is also tackling violence in the emergency department and has initiatives to protect the mental health of those working on the front lines, the release states.
"Emergency physicians will continue to do everything necessary to treat patients," Schmitz said in the release, "but it will take a collaborative effort with legislators, policymakers and health system leaders to strengthen care teams, improve access and address capacity concerns with solutions that can save lives right now and in the months ahead."
Schmitz stated that in Washington state, ICUs are at 97% to 100% capacity and less than 30 pediatric inpatient beds are available in the western part of the state.
"In Michigan and New York, several emergency departments are overflowing, and doctors are being called in to triage people in the waiting room because all of the emergency department beds are holding admissions. There are scenarios where entire hospitals are backing up into the emergency department and waiting room and we are physically running out of space and nursing staff."
ACEP represents its 40,000 emergency physician members.
For more news, follow Medscape on Facebook, Twitter, Instagram, and YouTube.
Lead Image:
Getty Images
Image 1: Dr Gillian Schmitz/ACEP Image
2: Ron Kraus, MSN, RN, CEN/Emergency Nurses Association
Medscape Medical News © 2021

Send news tips to news@medscape.net.
Cite this: Emergency Docs Cite 'Dire' Situation as COVID Grows, Nurses Scarce - Medscape - Dec 20, 2021.