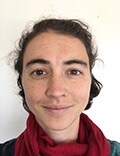 The pandemic's recent surge in winter hospitalizations and the Omicron variant are the latest risks healthcare workers and the general workforce fear facing without permanent COVID safety standards to protect them. Those concerns are at the focus of a national petition led by nurses asking for the US Occupational Safety and Health Administration (OSHA) to adopt stronger regulations as its emergency temporary standard (ETS) is set to expire Tuesday, December 21.
National Nurses United (NNU) spearheaded the petition, signed by more than 40 unions, public health and occupational safety organizations, and 6300 individuals, submitted to OSHA December 16. The petition, following a long campaign by NNU and its 175,000 national members for stronger health safety standards, asks for protections from workplace exposures to COVID-19 and other "aerosol transmissible diseases," according to an NNU press release.
ETS was adopted in June, imposing mandatory requirements for healthcare employers on infection control protections, with penalties for those who violate those requirements. Those protections include mandating N95 respirators and personal protective equipment; isolating patients suspected of having COVID or already infected; providing paid medical leave to nurses in the same situation; and contact tracing, Jane Thomason, NNU's lead industrial hygienist, told Medscape Medical News.
Permanent standards would prevent a lapse in protection at a time when a "devastating winter surge" in COVID cases and a new variant threaten to further tax healthcare systems, Thomason said. "This pandemic is far from over."
NNU called on OSHA several times during the past few months to adopt permanent standards before ETS expired, but without word of the agency's plans, it believed the latest petition was needed, she added.
"It will help OSHA hear and see what widespread support there is for protection of healthcare workers and not to let [standards] lapse. It would be a travesty for workplace safety…If we don't protect healthcare workers in the midst of a pandemic, we all are at greater risk," she said. "A safe workplace for nurses is a safe environment for patients."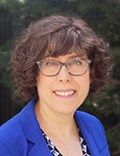 Occupational illness has long been an issue receiving "short shrift" from regulators, said Lisa Baum, lead occupational health and safety representative of the New York State Nurses Association, one of the groups that has signed the petition.
While healthcare workers have long been at risk, the pandemic has worsened that, and government regulations written in the 1970s, when the workforce was largely blue collar, need to be updated and expanded, she told Medscape Medical News.
"Sadly, the COVID pandemic is far from over and the risk remains for healthcare workers throughout the country. The risks are greater in the multitudes of hospitals that are understaffed and ill-prepared."
While much is expected of healthcare workers, they shouldn't have to risk their lives to do their jobs, Baum added. "The temporary standard must be continued, and a permanent infectious disease standard promulgated at some point in the near future."
In addition to NNU, six other national unions, the AFL-CIO and North America's Building Trades Unions, state and local unions, and dozens of public health, occupational health and safety, and nonprofit organizations around the country signed the petition representing more than 14 million people.
NNU reported that as of this week 476 RNs have died of COVID since the pandemic began, among 4670 healthcare worker deaths overall, according to its tracking data. To date, more than 1 million US healthcare workers have been infected, NNU stated in its release.
Follow Medscape on Facebook, Twitter, Instagram, and YouTube.
Credits:
Lead Image: E+/Getty Images
Image 1 Jane Thomason/National Nurses United
Image 2: Lisa Baum/New York State Nurses Association
Medscape Medical News © 2021 WebMD, LLC

Send comments and news tips to news@medscape.net.
Cite this: Nurses Lead Petition for Permanent OSHA COVID Standards - Medscape - Dec 17, 2021.