The advisory on youth mental health from Surgeon General Vivek Murthy, MD, casts a necessary spotlight on the crisis, clinical psychiatrists say. But some think it could have produced more specifics about funding and payment parity for reimbursement.
The 53-page advisory says that about one in five U.S. children and adolescents aged 3-17 suffer from a mental, emotional, developmental, or behavioral disorder. In the decade before COVID, feelings of sadness and hopelessness, as well as suicidal behaviors, were on the rise. The pandemic has exacerbated symptoms of anxiety, depression, and other mental health issues in young people. Compared with 2019, ED visits in early 2021 for suspected suicide attempts rose 51% in adolescent girls and 4% in boys. "Depressive and anxiety symptoms doubled during the pandemic," the advisory said.
Scope of the Advisory
The advisory, released Dec. 7, covers all sectors and considers all social and policy factors that might be contributing to this crisis, said Jessica (Jessi) Gold, MD, MS, an assistant professor in the department of psychiatry at Washington University, St. Louis.

"It is always possible to reimagine health care to be more patient centered and mental health forward." But changes of this magnitude take time, Gold, also director of wellness, engagement, and outreach at the university, said in an interview.
She has seen the impact of the pandemic firsthand in her clinic among students and frontline health care workers aged 18-30. People in that age group "feel everything deeply," Gold said. Emotions tied to COVID-19 are just a part of it. Confounding factors, such as climate change, racism, and school shootings all contribute to their overall mental health.
Some children and adolescents with social anxiety have fared better during the pandemic, but those who are part of demographic groups such as racial and ethnic minorities, LGBTQ individuals, low-income youth, and those involved in juvenile justice or welfare systems face a higher risk of mental health challenges, the pandemic notwithstanding.
In her work with schools, Denese Shervington, MD, MPH, has witnessed more mental health challenges related to isolation and separation. "There's an overall worry about the loss of what used to be, the seeming predictability and certainty of prepandemic life," said Shervington, clinical professor of psychiatry at Tulane University, and president and CEO of the Institute for Women and Ethnic Studies, both in New Orleans.
A Systems of Care Plan
The advisory lists actionable items for health care and 10 other industry sectors to improve mental health of children and young adults.
Health care organizations and professionals were advised to take the following six steps:
Implement trauma-informed care principles and other prevention strategies. This may involve referring patients to resources such as economic and legal supports, school enrichment programs, and educating families on healthy child development in the clinic.

Routinely screen children for mental health challenges and risk factors such as adverse childhood experiences during primary care well-visits or annual physicals, or at schools or EDs. Primary care physicians should use principles of trauma-informed care to conduct these screenings.

Screen parents, caregivers, and other family members for depression, intimate partner violence, substance use, and other challenges. These can be done in tandem with broader assessments of social determinants of health such as food or housing insecurity.

Combine efforts of clinical staff with trusted community partners and child welfare and juvenile justice. Hospital-based violence intervention programs, for example, identify patients at risk of repeat violent injury and refer them to hospital- and community-based resources.

Build multidisciplinary teams, enlisting children and families to develop services that are tailored to their needs for screening and treatment. Such services should reflect cultural diversity and offered in multiple languages.

Support the well-being of mental health workers and community leaders to foster their ability to help youth and their families.
Murthy is talking about a "systems of care" approach, in which all sectors that touch children and youth – not just health care – must work together and do their jobs effectively but collaboratively to address this public health crisis, said Aradhana (Bela) Sood MD, MSHA, FAACAP, senior professor of child mental health policy at Virginia Commonwealth University, Richmond. "An investment in infrastructure support of positive mental health in early childhood, be it in schools, communities, or family well-being will lead to a future where illness is not the result of major preventable societal factors, such as a lack of social supports and trauma."
Changes Will 'Take a Lot of Buy-In'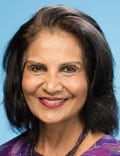 The recommendations are actionable in the real world – but there are a lot of them, said Gold. Murthy doesn't specify what the plan is to accomplish these metrics or fund them, she added. He "has money and funders like foundations as steps, but foundations have also suffered in the pandemic, so it is not that simple." Many of these changes are wide in scope and will take a lot of buy-in.
Shervington would like to have seen more of a focus on educator well-being, given that young people spend a lot of time in educational settings.
"My organization just completed a study in New Orleans that showed teachers having elevated levels of trauma-based conditions since the pandemic," she said. Schools are indeed a key place to support holistic mental health by focusing on school climate, Sood added. "If school administrators became uniformly consistent with recognizing the importance of psychological wellness as a prerequisite of good learning, they will create environments where teachers are keenly aware of a child's mental wellness and make reduction of bullying, wellness check-ins, [and] school-based mental health clinics a priority.
"These are ways nonmedical, community-based supports can enhance student well-being, and reduce depression and other mental health conditions," Sood added.
Child Psychiatrists Stretched 'Even Thinner'
Despite mental health parity rules, health plans have not been held accountable. That failure, combined with excessive demands for prior authorization for mental health treatments "have led to dangerous shortages of psychiatrists able to accept insurance," said Paul S. Nestadt, MD, an assistant professor and public mental health researcher at Johns Hopkins University, Baltimore.
"This is particularly true for child psychiatrists, who are stretched even thinner than those of us in general practice," Nestadt said.
While he doesn't address it head on, Murthy uses classic parity language when he states that "mental health is no less important than physical health," said Nestadt, who consulted with the surgeon general on developing this advisory. "While many of us would have liked to see parity highlighted more directly, this advisory was designed to be an overview."
Highlighting Social Media, Gun Violence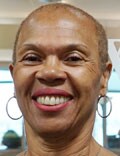 Nestadt said he was pleased that the advisory emphasized the importance of restricting access to lethal means in preventing youth suicide.
"With youth suicide rates rising faster than in other age groups, and suicide mortality tied so closely to method availability, the surgeon general made the right choice in highlighting the role of guns in suicide," he said.
The advisory also discussed the role of media and social media companies in addressing the crisis, which is important, said Gold.
"I believe very strongly that the way we talk about and portray mental health in the media matters," she said. "I have seen it matter in the clinic with patients. They'll wonder if someone will think they are now violent if they are diagnosed with a mental illness. Stories change the narrative."
While the advisory isn't perfect, the state of youth mental health "will only get worse if we don't do something," noted Gold. "It is critical that this is validated and discussed at the highest level and messages like Murthy's get heard."
Gold, Shervington, and Sood had no disclosures. Nestadt disclosed serving as a consultant to the surgeon general advisory.
This article originally appeared on MDedge.com, part of the Medscape Professional Network.
Credits:
Lead Image: Caroline Brehman-Pool/Getty Images
Image 1: Jessica Gold, MD
Image 2: Aradhana Sood, MD
Image 3: Iman Shervington, MFA
Medscape Medical News © 2021 WebMD, LLC

Send comments and news tips to news@medscape.net.
Cite this: Surgeon General's Report on Youth Mental Health Gets Mixed Reviews - Medscape - Dec 17, 2021.