An updated recommendation from the Centers for Disease Control and Prevention's (CDC) Advisory Committee on Immunization Practices (ACIP) calling for universal hepatitis B vaccination of all adults aged 59 and younger has boosted the call to improve clinicians' awareness of the increasing infection and low vaccination rates — and raise the issue with patients.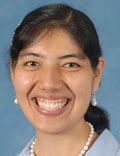 "This new recommendation from [the] ACIP will be instrumental [in] raising adult hepatitis B vaccination rates in the US to levels that will allow us to finally eliminate hepatitis B in this country," said Rita K. Kuwahara, MD, a primary care internal medicine physician and health policy fellow at Georgetown University, in Washington, DC, in addressing the issue at the US Conference on HIV/AIDS (USCHA) this month.
"We have the tools to prevent hepatitis B, and since we have such safe and highly effective vaccines to protect against community [spread], we should not have a single new infection in our nation," she asserted.
The unanimously approved updated ACIP recommendation was issued in November and still requires adoption by the CDC director. The ACIP specifically recommends that adults aged 19 to 59 and those 60 years and older with risk factors for infection "should" receive the hepatitis B vaccine, and it further stipulates that those 60 years and older without known risk factors for hepatitis B "may" receive the vaccine.
The recommendation was previously only for adults at risk for hepatitis B infection due to a variety of factors, including sexual exposure, percutaneous or mucosal exposure to blood, hepatitis C infection, chronic liver disease, end-stage renal disease, and HIV infection.
"The number of risk factors was long, and for a busy primary care provider to have to go through a lengthy risk-based protocol like that, it may not happen," Kuwahara told Medscape Medical News.
"Now we have a really helpful new recommendation that is simply age based and clinicians can just tell patients that if they were born before this certain period, a hepatitis B vaccination is recommended."
The change comes amid a troubling trajectory of hepatitis B, with up to 2.4 million individuals currently having chronic hepatitis B in the US, and infection rates soaring by 100% to more than 400% in states with high opioid use, such as West Virginia, Kentucky, Tennessee, and Maine, Kuwahara said.
Notably, hepatitis B is the leading cause of liver disease, and one in four individuals with unmanaged chronic hepatitis B goes on to develop liver failure and/or cirrhosis or liver cancer, which has a 5-year survival rate of only 18%.
Despite the rising infection rates, only 25%-30% of adults in the US are reported to be currently vaccinated for hepatitis B, even though safe and highly effective vaccines are available, notably including a new two-dose vaccine (Heplisav-B) that can be provided over just a month (vs other hepatitis B vaccines requiring 3 doses over 6 months).
Clinician Awareness of Low Vaccination Rates Lacking
Kuwahara noted that awareness among clinicians of the issues surrounding hepatitis B appears low, with one small survey that she and her colleagues conducted of 30 primary care physicians showing that not one of the respondents was aware of the low vaccination rate.
Kuwahara says a key reason for the low awareness to discuss the hepatitis B vaccination with adults is the common impression that the responsibility for the vaccination lies in the hands of pediatricians.
But that's only half correct — universal vaccination for hepatitis B in all infants and children is indeed currently the policy in the US — but that was not implemented in all states until the mid-to-late '90s, meaning the millions of adults over the age of about 25 to 30, born before that period, are likely not fully vaccinated against hepatitis B.
"When I was in medical school, there wasn't a lot of discussion of how low the hepatitis B vaccination rate was because everyone knew there was universal childhood vaccination, and I think there was an assumption that it had been going on for a long time," Kuwahara said. "So I think it's clearly a misconception and it's really important to improve clinician awareness around the issue."
Opioid Use a Key Factor in Rising Infection Rates
Importantly, a large proportion of opioid users are among the population of patients born before the mid-'90s — and those adults have a particularly high risk of transmission, with data indicating that 36% of new hepatitis B infections are the result of the opioid epidemic, Kuwahara noted.
"In the opioid epidemic, we have seen some of the greatest increases in acute hepatitis B presenting in adults aged 30 to 49 years old, as most adults in this age range would not have been vaccinated as children in the US," she said.
Approximately two thirds of individuals with chronic hepatitis B are reportedly not even aware of their infection status due to ineffective prevention and vaccination programs, adding to the spread of infection, Kuwahara said.
Meanwhile, COVID-19 has only exacerbated the problem, with record-high instances of overdoses and overdose-related deaths during the pandemic, she explained.
However, the pandemic, and specifically the sweeping innovations that have been implemented in desperate efforts to bring COVID-19 vaccines to the public, could in fact represent a critical opportunity for hepatitis B prevention, Kuwahara said.
"Significant resources and federal funding have already been invested to develop a robust infrastructure for multi-dose COVID-19 vaccine administration during the pandemic, which has resulted in millions of people across the US receiving the COVID-19 vaccine in easily accessible settings within their communities," she said.
"It is essential that we expand the infrastructure development … so that we may use this infrastructure to administer other vaccines such as the hepatitis B vaccine to adults throughout the nation and prevent additional outbreaks."
Implementation of Vaccine Recommendations Key
Kuwahara outlined key measures that will be important in implementing the hepatitis B vaccine recommendations:
Awareness of the hepatitis B vaccination recommendations at the primary care level: "The first step in implementing universal [guidelines] will be to ensure that healthcare providers, particularly in primary care, are aware of the new ACIP guidelines so that they can speak with their patients about this and appropriately order hepatitis B testing and vaccination," she said.

Availability of vaccines: In addition to making sure primary care clinics are well stocked with hepatitis B vaccines, the vaccines should also be available in pharmacies and other convenient nonclinical settings through community outreach, similar to COVID-19 vaccines.

Follow-up: Systems should be established to remind patients to receive follow-up doses.

Public funding for vaccines: Policy changes will need to occur to allocate appropriate Section 317 funding to provide hepatitis B vaccines to adults without health insurance coverage, Kuwahara said, underscoring concerns about health equity in vaccination.

Track vaccinations: Communication should be established between places administering vaccines and primary care providers to make sure that vaccination status can be documented in a reliable setting.
Kuwahara also noted that a federal immunization information system will be essential to track vaccines across a lifespan, providing one integrated vaccine record that can be accessed even when patients travel or move to different states.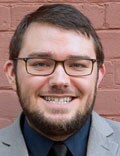 Commenting on the issue, Frank Hood, manager of hepatitis advocacy for The AIDS Institute in Washington, DC, added that, in addition to simplifying the process, the new age-based recommendation removes the issue of perceived judgement from the advice.
"The previous recommendations were more risk based, and patients may tend to say 'oh, I don't have any of those behaviors,' and there can be some stigma," he said. "But by having something that says everyone in these age groups should be or may be vaccinated just makes it much easier and covers a greater number of individuals."
Hood further underscored the need for continued diligence in improving measures to prevent and eradicate HBV as well as other infectious diseases.
"It is imperative that the systems being built now to respond to future infectious disease outbreaks are done so in a way to equitably support the efforts and end goal of eliminating current infectious disease epidemics like viral hepatitis and HIV," he emphasized.
"Elimination can't be achieved if we leave people behind."
Kuwahara and Hood report no relevant financial relationships.
United States Conference on HIV/AIDS. Presented December 3, 2021.
For more news, follow Medscape on Facebook, Twitter, Instagram, and YouTube.
Credits:
Lead Image: Dreamstime
Image 1: UNC School of Medicine
Image 2: Joshua Steinhouse
Medscape Medical News © 2021

Cite this: New Hepatitis B Vaccination Recommendations Praised Amid Low Awareness - Medscape - Dec 16, 2021.