The US Food and Drug Administration (FDA) has stopped trials of oral and implant formulations of islatravir for HIV, the investigational drug's developer, Merck and Co, announced in a press release.
Investigational new drug applications were halted for the oral and implant formulations of islatravir, a nucleoside reverse transcriptase translocation inhibitor, for pre-exposure prophylaxis (PrEP); the injectable formulation of islatravir for treatment and prophylaxis; and the oral doravirine/islatravir (DOR/ISL) once-daily treatment, the company announced this week.
The FDA's hold followed observations that total lymphocyte and T-cell counts had dropped in some participants receiving islatravir in clinical studies.
The trials have dealt a major setback to Merck's HIV program momentum: Thirteen trials are now on hold (six on partial hold and seven on full hold). Seven of the trials were in phase 3. But primarily the news is disappointing for patients looking for options with the confounding disease.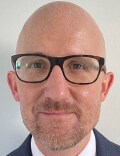 Tristan Barber, MD, an HIV consultant with Royal Free London National Health Service Foundation Trust in London, England, told Medscape Medical News, "The hold on these studies is a blow for those hoping for longer-acting therapies for HIV treatment and prevention. Islatravir and [investigational drug] MK-8507 were being explored in oral and other formulations and potentially would offer a non-integrase, two-drug option, increasing options for people with HIV. Whilst we don't know the clinical significance of these CD4 drops, [Merck] made the correct decision in pausing these studies until the data is clearer."
Merck last month announced it had stopped dosing in the phase 2 IMAGINE-DR clinical trial of islatravir in combination with MK-8507. MK-8507 and islatravir, alone and combined, are investigational and not approved for use.
In that trial as well, decreases were observed in total lymphocyte and T-cell counts in study participants randomly assigned to receive the combination. A review by the external Data Monitoring Committee determined that the drop was related to treatment with the combination.
"We are grateful to the participants and the study investigators for their ongoing contributions to this research," Joan Butterton, MD, vice president of infectious diseases in Global Clinical Development at Merck Research Laboratories, said in a statement. "Merck continues to investigate the potential of islatravir and nucleoside reverse transcriptase translocation inhibitors and remains committed to helping to address unmet needs in HIV treatment and prevention."
In light of the hold, no new studies using islatravir may be initiated. People currently receiving islatravir as part of the studies for PrEP, as well as injectable islatravir for treatment and prophylaxis, will no longer receive the study drug, and T-cell and lymphocyte counts will be monitored for recovery.
Those participating in the PrEP studies will be offered approved, once-daily, oral PrEP and those in studies of DOR/ISL who already started treatment will continue to receive study medication under a partial clinical hold.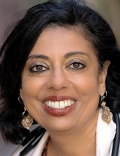 A full list of the trials that have been placed on full or partial clinical holds can be found in the press release.
In an interview with Medscape Medical News, Monica Gandhi, MD, MPH, director of University of California, San Francisco's Gladstone Center for AIDS Research, described the news of the islatravir trial holds as "very disappointing."
"There were high hopes for this drug," she said, adding that the hope was it would be paired with Gilead's lenacapavir (another long-acting agent) for treatment and be able to give a once-weekly option for HIV treatment.
Lenacapavir is Gilead's potential first-in-class, long-acting HIV-1 capsid inhibitor in development for treatment and prevention of HIV.
"Moreover," she said, "additional hope was that, because of [islatravir's] long half-life, it could be used as a monthly medication for pre-exposure prophylaxis."
Gilead and Merck have decided to stop all dosing of participants in the phase 2 clinical trial evaluating an oral, weekly combination treatment of islatravir and lenacapavir in people living with HIV who are virologically suppressed on antiretroviral therapy, according to Merck's press release.
Participants in that trial will stop taking the study drug and restart their previous antiretroviral regimen. According to the press release, both companies are considering whether a different dosing of islatravir combined with lenacapavir may become a once-weekly oral therapy option for people living with HIV.
Neither Merck nor Gilead representatives responded to Medscape's request for comment by publication time.
Barber reported conference support, speaker's fees, and advisory board honoraria from Gilead, Janssen, Merck, Roche, Thera, and ViiV and research/educational grants from Gilead, Roche, and ViiV. Gandhi has disclosed no relevant financial relationships.
Marcia Frellick is a freelance journalist based in Chicago. She has previously written for the Chicago Tribune, Science News, and Nurse.com, and was an editor at the Chicago Sun-Times, the Cincinnati Enquirer, and the St. Cloud (Minnesota) Times. Follow her on Twitter at @mfrellick.
For more news, follow Medscape on Facebook, Twitter, Instagram, and YouTube.
Medscape Medical News © 2021

Cite this: Marcia Frellick. HIV: FDA Stops All Islatravir Oral and Implant Trials - Medscape - Dec 16, 2021.