Editor's note: Find the latest COVID-19 news and guidance in Medscape's Coronavirus Resource Center.
A significant number of patients with rheumatic diseases modified the schedules of their immunomodulatory or immunosuppressive medications in response to receiving or preparing to receive doses of a COVID-19 vaccine, many of which were not consistent with the American College of Rheumatology's (ACR's) recommendations, a new study has found.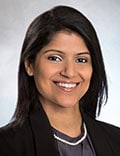 "With the recent approval of a third vaccine booster dose in the USA for patients on immunosuppressive medications, it is important to anticipate that patients with rheumatic disease might modify medications without physician oversight," write Medha Barbhaiya, MD, of the Hospital for Special Surgery in New York City, along with her co-authors. The study was published in The Lancet Rheumatology.
Current guidance from the ACR recommends holding therapies like methotrexate, abatacept, and belimumab for 1 to 2 weeks after each vaccine dose, staying on schedule with hydroxychloroquine, and discussing optimal timing of rituximab with a rheumatologist. No consensus was reached regarding tumor necrosis factor (TNF) inhibitors. The initial guidance was published on March 17, 2021.
Keep Patients Updated and Informed
"We found it surprising that many of the medication modifications around the COVID-19 vaccine were patient-directed and not under the guidance of a physician," Barbhaiya told Medscape Medical News. "Our findings may reflect the need for early dissemination of evidence-based guidelines to inform patients and physicians regarding vaccine management decision-making."
When asked about modifications that were notably inconsistent with the initial ACR guidance, she mentioned changes to methotrexate scheduling prior to either vaccine dose as well as tweaks to either TNF inhibitors or hydroxychloroquine. That said, she added that the survey was administered "soon after the ACR task force issued its first management guidelines" and since then, a series of timely updates have been "widely disseminated to the rheumatology community."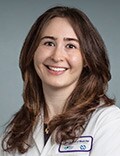 "Throughout the pandemic, a lot of patients stopped their medications or changed their medication frequency on their own," Rebecca Haberman, MD, of NYU Langone Health in New York City, confirmed to Medscape Medical News. "And the same thing happened when the vaccines were rolled out. When they first became available, there was not a lot of information on what patients should do. Even when they went to their doctor, there was not yet a standardized set of recommendations."
That changed, of course, with the ACR's March 2021 recommendations and as physicians learned more about specific responses to the COVID-19 vaccines. "What I will say," she added, "especially now that we're having a lot of discussions about boosters, when and who should get them, and how medications should be changed or modified accordingly, is that it's important to know what your patients are doing so we can more definitively say to them, 'Tell me when you're getting your booster so we can talk about how your disease is doing and how we might adjust your medication to make sure it's as effective as possible.' "
Barbhaiya shared that sentiment, noting that "while further studies are still needed to assess the role of medication modifications at the time of COVID-19 vaccination and subsequent rheumatic disease flare-ups, rheumatologists may play a critical role in helping to disseminate updated evidence-based vaccine guidance in real time during the ongoing pandemic."
Study Details
To assess the extent of medication scheduling modifications in response to COVID-19 vaccinations, the researchers analyzed the results of a web-based survey sent to 7505 rheumatology patients in March 2021. Of the 2753 respondents, 1852 reported receiving at least one vaccine dose and completed the medication modification questions. Those respondents had an average age of 63 years, nearly 80% were female, and roughly 87% were White.
Of the 1373 respondents who reported using immunomodulatory or corticosteroid medications at the time of their first dose, 215 (15.7%) said they had modified their medication schedules. A total of 41 medications were taken earlier than scheduled, and 174 were delayed or skipped. The medications that were most frequently modified included biologics (43.7%) ― predominantly TNF inhibitors ― as well as conventional synthetic disease-modifying antirheumatic drugs, or DMARDs (35.3%) ― predominantly methotrexate ― and hydroxychloroquine (11.2%). TNF inhibitors and methotrexate were both more likely to be delayed or skipped than taken early. Patients and doctors were found to be similarly responsible for this round of schedule modifications.
At the time of the respondents' second dose, 251 (27.9%) of 899 medication schedules were said to be modified. A total of 105 medications were delayed or skipped between the two doses, 41 were taken earlier than scheduled, and 105 were delayed or skipped after the second dose. The most commonly modified medications again included conventional DMARDs (42.2%), biologics (41.4%), and hydroxychloroquine (8.0%). Modifications before or after the time of the second dose were frequently due to patient choice (49.4%), although 46.2% of the modifications were advised by rheumatologists and 4.4% by other physicians.
One author reported receiving grant support from Regeneron. The others have disclosed no relevant financial relationships.
Lancet Rheumatol. Published online December 7, 2021. Full text
For more news, follow Medscape on Facebook, Twitter, Instagram, and YouTube.
Credits:
Lead Image: Dreamstime
Image 1: Hospital for Special Surgery
Image 2: NYU Langone Health
Medscape Medical News © 2021

Send news tips to news@medscape.net.
Cite this: Rheumatology Patients Changed Drug Regimens on Their Own Around COVID Vaccination - Medscape - Dec 16, 2021.