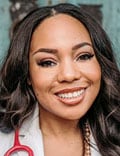 In 2018, Candice Carmel "CC" Weaver, DO, of Gilroy Medical Offices in Gilroy, California, was at a crossroads moment in life; she looked in the mirror and came to terms with the fact that she was overweight, overworked, and overwhelmed. Something had to change and she began prioritizing self-care and self-improvement, "fixing" herself from the inside out.
Weaver began to focus her attention on things that brought her joy, centering her life around activities that brought her meaning and fulfillment. Having grown up baking with her late grandmother, she began a newfound hobby: decorating cookies, which she describes as both a science and an art.
Baking came easily to Weaver. In a way, she felt like she was carrying on a tradition passed on by her grandmother — a passing of the torch. It was therapeutic.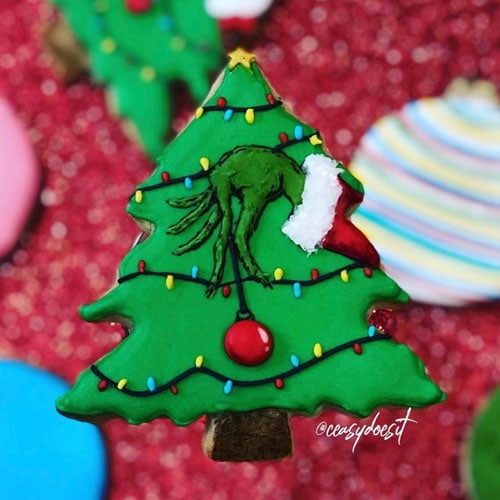 Using royal icing, Weaver creates intricate designs like this Grinch-inspired cookie.
Quickly, Weaver became engrossed by the creative release that baking provided her, making batch upon batch of Instagram-worthy cookies, which she documented on her account, @ceasydoesit. There, she shows that "Dr. C.C. Does It All." Before long, she was being asked to make custom cookies for baby showers, weddings and birthday parties. Most recently, she competed on Food Network's Christmas Cookie Challenge.
"Most of the bakers selected are considered among the best in the nation, and arguably the world," Weaver told Medscape Medical News. "So to be invited to participate was certainly an honor."
When Weaver bakes, she does it in a leisurely way with "lots of love and laughter." She tried to carry that spirit with her while competing, but under the intense time limit, that was nearly impossible. Although it was nerve-wracking to have cameras in her face, taping the show was a "surreal experience." Any supply or tool she could ever imagine was at her fingertips.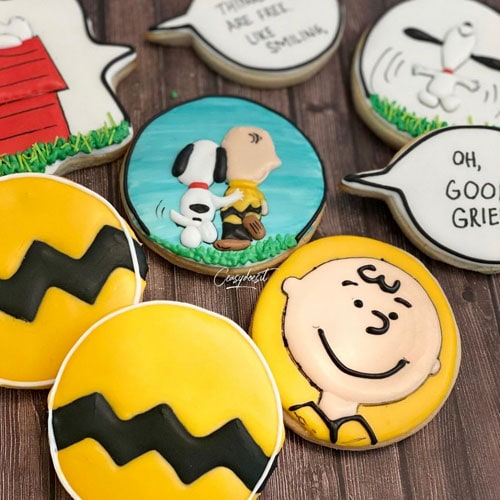 With such meticulous attention to detail, it's no wonder Weaver's cookies
caught Food Network's attention.
As a pre-med student at Johns Hopkins, Weaver once spoke with an anesthesiologist who gave her a piece of advice that has shaped everything she does in life: Plan your career around your life. Don't plan your life around your career. Otherwise, you'll never have one.
For Weaver, that means not only being a doctor, but also a baker, a mother, a basketball coach, a DIY-er, a writer with a published children's book, and a weight loss success story — she lost 100 pounds in the past year. The list goes on.
You may be thinking: "overachiever." But for Weaver, her various interests are not about piling more and more onto her plate, but rather about not boxing herself into one role.
"No, I'm Not Superwoman"
Weaver realized that the diverse array of activities she has enjoyed throughout her life come in handy in one way or another as a physician. It's one of the reasons she specializes in family medicine –– she craves variety. As a family medicine physician she is able to treat a wide range of patients with a variety of conditions.
"At the end of the day, I can do anything I put my mind to," she said. "I don't have to, but I can. And that's the difference. That's the big point of what I do. It's not about 'Oh look at me, I'm superwoman. No, I'm not Superwoman. I'm not a robot. I break down. I get tired. I get overwhelmed. And that's why I do these things. I can do everything; I don't have to."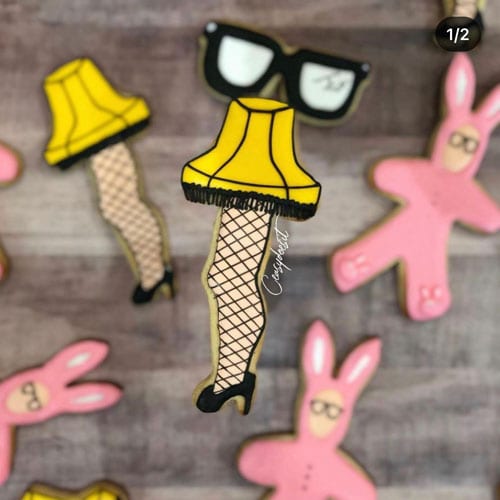 Weaver's A Christmas Story-inspired cookies are perfect for this time of year.
In a surprising way, being a doctor makes Weaver a better baker and vice versa. There is a lot of subjectivity involved in baking in terms of what people think tastes good. "But measurements," she said, "and chemical reactions, those are very scientific. So in that respect, I had an upper hand because I have a background in science."
Conversely, having interests outside of medicine, like baking, actually helps Weaver to be a better doctor for her patients. If she didn't have a creative outlet and a way to decompress, it would weigh on her as a physician, she said.
"Being sane and whole and not completely unhappy makes you a better physician in general," Weaver said. Having an escape allows Weaver to dial in and be totally present with her patients when the time comes.
These past 2 years of the COVID-19 pandemic have been the most stressful of Weaver's career. She has lost friends, she has lost family members, and she has lost patients. The trauma of a pandemic can take a toll on anybody, but especially someone working on the front lines. "Having the ability to do things outside of medicine is essential to my sanity," she said.
What's next for Weaver after this stint on Food Network? Well, she's not slowing down anytime soon. Soon, she'll be launching a blueberry bourbon jam line called "Bad and Bluesy." She's also working on her board certification in lifestyle medicine.
You can catch a rerun of Weaver's appearance on Food Network's Christmas Cookie Challenge tonight, December 14.
For more news, follow Medscape on Facebook, Twitter, Instagram, YouTube, and LinkedIn
Credits:
Images: Dr Candice Carmel Weaver
Medscape Medical News © 2021

Send news tips to news@medscape.net.
Cite this: Family Physician Bakes Her Way to National Spotlight - Medscape - Dec 14, 2021.