Elizabeth Ortiz, MD, knew she needed a change. Working at an academic county clinic, she was often worn down and pulled in different directions. "When I thought about what I really liked about my job, it was patient care and spending time with my patients, which I wasn't able to do," Ortiz said during the American College of Rheumatology (ACR) 2021 Annual Meeting.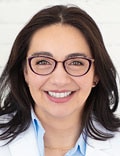 She'd heard of direct or concierge care but wasn't sure if it was a good fit for her. COVID-19 offered a catalyst of sorts for a move to a new care model.
Ten weeks after she moved to Dallas, Texas, the pandemic hit full force. Seeing how telehealth was taking off, Ortiz began crafting a new model of care, a hybrid of telemedicine and house calls that offered multiple venues to connect with patients. The practice is just a year old, and "it's working and it's a constant experiment," said Ortiz, who offers membership plans and prepaid appointments. She also does "a la carte" visits where established patients can see her at a one-off price. Her goal is to achieve 100% membership.
Although she operates through a direct pay and cash-only model, only recently has she become comfortable with the word "concierge." There's a preconceived notion of what that word means, she said.
Direct Care: A Definition
Following the trend of some primary care practices, more rheumatologists who are dissatisfied with the status quo are embracing these models of care.

Direct and concierge care are often mentioned in tandem, but there are nuanced differences. Direct specialty care removes third-party payers to protect the best interests of patients, according to Diana Girnita, MD, founder and CEO of Rheumatologist OnCall, a direct care practice. Her patient base hails from rural and urban areas in least 10 states. She also created a Facebook group for specialists in direct care and is the cofounder of the Direct Specialty Care Alliance.
Direct care offers a membership fee and additional fees for "as needed" services. "As the physician, I do not have to be contracted to an insurance company to see patients. I contract directly with patients. It is the patient's choice to contract with an insurance and use the insurance for ancillary services and medication," Girnita said. Patients with out-of-network benefits can claim the insurance to cover part of the consultation cost, she added.
In concierge or retainer medicine, a patient pays an annual or monthly fee or retainer to get access to the physician practice. In addition to this fee, the practice can bill the patient's insurance for consultations or other services. "The concierge model does not eliminate the sub payer. You still contract with the patient's insurance," explained Girnita, who contributed multiple interviews to this story.
Physicians who establish these models sometimes do a hybrid of cash only and insurance. Micah Yu, MD, who practices rheumatology in Newport Beach, California, only takes Medicare. "Otherwise, patients are private pay. I am mainly fee-for-service, so patients are paying me for my time," he said.
By tailoring their patient base and services, adopters find they have more time to spend with patients. "In my model, I spend 30 minutes for follow-up and 1 hour for new patients," Yu said.
Limitations of Traditional Care
Carrying insurance doesn't guarantee you the right care, Girnita said. Wait times to see a rheumatologist range from 4 to 6 months. For physicians who contract with insurance companies, reimbursement for services isn't always paid promptly and decreases every year, she said. A new cut in reimbursement is expected for rheumatology services in 2022.
Patients in direct care "pay a small amount for memberships that cover the cost of their visits and the time physicians spend in coordinating their additional care between the visits. The cost of the visits is always transparent," Girnita said.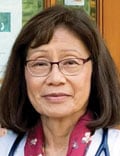 Irene Kazmers, MD, a solo private rheumatology practitioner in Northern Michigan, was seeing 20-plus patients a day before she made the leap to a concierge model. "The paperwork and administrative burdens of practicing rheumatology as a solo [physician] have mushroomed in the last 10 years," she said during the ACR meeting. She and staff were spending an inordinate amount of time on prior authorizations, step therapy requirements, electronic health record documentation, and other administrative burdens.
Reimbursements from payers have progressively declined as administrative challenges have necessitated more staff. "I was struggling to maintain an ample financial margin," she said.
Improved Communication, Unlimited Visits
Kazmers attests that the transition to the concierge model has enabled and fostered a higher level of communication and specialty care for her patients.
Patients who enroll in the practice pay an annual membership fee and get access to her personal cell phone number and email address. "If they need an urgent appointment, it is typically arranged the same or next day," she told Medscape Medical News. "Visits are not as rushed as in the traditional model, conducive to incorporating beneficial integrative medicine modalities such as dietary, exercise, and mind-body approaches as appropriate, in addition to state-of-the-art treatment."
She also has more time to coordinate care with her patients' primary care providers and other care team professionals and to give patients feedback on lab and study results.
Girnita has ramped down from 28 to 15 patients a day. She's able to spend 60 minutes for new patients and 30 minutes for follow-ups. Like Kazmers, she feels she has more time to address patient needs and listen to their concerns.
She's kept her hospital affiliations but finds that she doesn't have to go to the hospital as much as she used to. Direct care "reduces hospital visits because physicians significantly have much more time to spend with the patient and address the needs of the patient." A patient with a gout flare, for example, may end up in the hospital under traditional care because there's no room in the physician's schedule to address the patient's needs.
Girnita recalls when she assisted a patient who had developed inflammatory arthritis and was desperate to see a doctor. The patient had good insurance, but appointments in her area weren't available for at least 6 months. "Her primary care physician called me. I saw her and provided her with the appropriate care. A couple of months later she is doing great."
What Insurance Does and Doesn't Cover
Many patients who seek out direct or concierge models retain their insurance. At least 90% of Girnita's patients have insurance with high deductibles. The other 10% have other types of insurance or no insurance.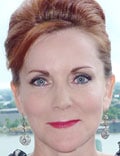 Ellen McKnight, MD, who has a hybrid rheumatology practice in Pensacola, Florida, still accepts commercial insurance, but has opted out of Medicare. Her patients mostly come from rural areas in Florida, and their insurance situations vary widely. "In my practice, I estimate that 65% have insurance and 35% do not. Most of my patients have commercial insurance, and a substantial portion, about 40%, are just paying cash. My cash pay patients have Medicare, HMOs, and others are uninsured," she told Medscape Medical News.
Direct care practices may continue to bill traditional insurance for items like visits, injections, and ultrasound.
Girnita's patients have the option of submitting a "superbill" or invoice to insurance companies for patients to be reimbursed by their insurance for the cost of the visit. It contains the CPT code for the visit along with the ICD-10 codes for diagnoses. "I use a company called Reimbursify to help patients submit their invoice to their insurance company," Girnita said.
Ortiz, of Dallas, Texas, takes a different approach, offering superbills for consults and individual appointments, but not for patients enrolled in her membership program.
Some in the payer industry contend that direct care arrangements increase costs and distort risk pools. If most direct care patients already have a comprehensive health insurance policy, it's likely they're being billed twice for services, said David Allen, spokesperson for America's Health Insurance Plans.
"Duplicative payments inflate the cost of care at a convenience to the providers and increase the cost of insurance premiums when insurers receive bills for those same services from providers. In other words, patients are being double billed," Allen said.
These providers are assuming risk without state insurance oversight or regulations to ensure patient protections and safeguards are in place, he continued. "If utilization of services outpaces capacity, the provider may ultimately be unable to provide the amount of care expected by the patient because their practice agreed to unlimited visits and services with little or no restrictions."
Eliminating "Surprise" Bills
Adopters of direct care/concierge services counter that it's the insurance and pharmaceutical companies driving up costs. Patients — especially those who have high-deductible plans — save money through these models. "In the direct care model, doctors have worked out advocacy for patients that are unsurpassed. Insurance companies don't do that," McKnight said.
Consumers know up front what the price is for other services. When you go to a restaurant, you always look on the menu to see what the price is for a bottle of wine or steak, Girnita said. "Only in the medical field you don't know anything. And you're shocked about the price you must pay." Not many practices list their prices on their website, although federal rules seek to further increase price transparency in hospitals and among insurers.
Patients will sometimes get a "surprise" bill for their visit, laboratory, or imaging tests. According to Girnita, "that doesn't happen in my practice. I discuss all prices with them before they get to the lab or MRI. I don't charge copayments or anything extra." Without a copayment — usually $50 to $75 for specialist services — or a surprise bill, patients are always paying less, she said.
Costs through insurance are oftentimes higher, she continued. For routine lab work, a patient in a direct care practice pays about $30 to $40. If they request this work through a lab, they're likely to pay $150. "Think about an MRI. Through a direct care practice like mine, you pay $450 to $700. In a hospital setting, you pay at least $5000."
Patients with high-deductible insurance plans often pay thousands of dollars before meeting their deductible, Girnita and others noted. A patient with this type of plan may pay $250 for a vitamin D lab if they haven't met their deductible, McKnight explained. "With direct care, you'll be paying $12.50."
Girnita said her members get excellent discounts for labs and imaging. In the direct care models, physicians can help with this by contracting directly with labs, imaging centers, and independent pharmacies, giving patients access to affordable and transparent prices for their medical care, she said.
Accessing Medications Through Direct Care
One challenge with this model is finding affordable medications for patients outside of insurance.
Insurance dictates what's covered, leaving fewer options for patients, McKnight said. "You have to jump through hoops, and there's prior authorizations." For a condition like severe osteoporosis, treatment should start sequentially with the true bone builders first, then move on to a medication like alendronate (Fosamax).
"Insurers will make you go to Fosamax first and then fail it," she said. This results in the patient potentially developing worsening bone loss or possibly even sustaining a fracture.
Prior authorization requirements demand excessive staff time and effort, Kazmers said. This can translate to more than $90,000 a year in human resource costs for rheumatologists, who often deal with many specialty drug authorizations. "Every practice needs to hire staff to handle prior authorizations. We receive no compensation for this from the pharmaceutical companies and middlemen who ultimately profit from this cumbersome process," she said.
Among the two big classes for rheumatology patients, conventional synthetic disease-modifying antirheumatic drugs (DMARDs) are the most widely available. Pharmacies can offer DMARDs for cash, although some are limited in terms of where they can ship, Girnita said.
The other class, biologic DMARDs, are the most expensive medications rheumatologists use for conditions such as rheumatoid arthritis, ankylosing spondylitis, and psoriatic arthritis.
With biologics, it's more difficult, as they're very expensive, typically $6000 a month or more, sources told Medscape Medical News.
"Unfortunately, we can't partner at this time with pharmaceutical companies that produce biologics or independent pharmacies," Girnita said. Physicians can't control biologic prices, either. "Insurance companies and pharmacy benefit managers have the control on these prices."
Physicians can direct patients to multiple resources where they can find assistance.
Biologics companies that offer patient assistance programs can sometimes offer medications for free, while others offer savings cards or copay cards, "which helps a lot," Girnita said. She assists her patients by filing some of the paperwork necessary to qualify for these programs, and the patients submit the rest.
"For these companies to help the patient, they need the patient's financial information. But I do most of that work; I complete the forms and send to the company and justify need for the medication."
What's Ahead for Direct Specialty Care
While some patients have benefited, others have had to seek alternatives as their doctors transition to alternative models.
Not everyone can afford the concierge retainer fee, said Kazmers, who practices in a rural area of Michigan, where rheumatologists are scarce. Enrollment in her concierge practice filled months before the switchover from her traditional practice took place. There are 70 patients on a waiting list.
Patients who elect not to enroll in the concierge practice need to find another source of rheumatology care. This is a downside to the practice transition, she acknowledged. "The closest rheumatologist taking new patients is a 3- to 4-hour drive away, which simply reflects the shortage of medical school graduates choosing to go into rheumatology in the United States," Kazmers added.
One physician caring for thousands of chronically ill, complicated patients within systems that don't allow them the time to really care for their patients threatens to make the access problem worse, Ortiz said. The direct care/concierge model offers an alternative for the provider "and is a way to keep providers in the workforce, who may otherwise consider leaving," she said.
Direct care/concierge medicine isn't for all doctors. But for Kazmers, it's the best option for her at this point in her career. "I've been practicing for 45 years in various models, including academic positions and private practice employment. I have worked for years in settings accepting Medicaid. I understand that if every rheumatologist went concierge tomorrow, this would constrict access to needed specialty care. But in my case, it provided a viable alternative to closing the practice's doors altogether."
Ultimately, the US medical system needs more rheumatologists and other specialists. "If you really want to increase the service, then Medicare or other sources should support opening more residency and fellowship spots for medical graduates to pursue," Girnita said.
Other solutions call for more systemic and institutional changes, such as expanding rheumatology divisions and faculties at institutions that train fellows and addressing medical school debt, Ortiz said.
Some practices see themselves branching out from individual patient care and partnering with local businesses to provide care for employees. That's the future for direct specialty care, said Girnita, who's been in discussions with a few employers to make such arrangements.
The direct primary care community has already started to contract with employers. "Their employees get care they need for just a fraction of the cost. These discussions are arising more and more," she said.
What Patients Pay for Services
In direct and concierge care membership models, coverage for services and fees vary widely from practice to practice.
Girnita offers several membership options. One package, which is $199 a month, is for patients with stable symptoms that guarantee continuity of care. It includes four visits a year and immediate access to the practice in case of emergency (including two additional urgent visits). "This works for a lot of patients. They consider that affordable, and they have all the benefits of a concierge practice. They can have direct communication with me, and they have guaranteed continuity of care," Girnita said.
The other model, which is $299 per month, is for patients who need monthly contact with the rheumatologist for visits, telephone and email communications, urgent appointments, integrative medicine consultations, and many other benefits. For 1-hour consultations, Girnita charges $399.
Ortiz, who offers a direct pay model, charges $899 for an initial consult, which covers 3.5 hours of her time. "We do an hour of telemedicine, and we do a house call, which is 1.5 to 2 hours." She follows up with a telehealth visit. Labs and x-rays are not included and go through the patient's insurance.
Once the consult takes place, she assesses what a patient needs and offers them either a 6- or 12-month membership, which includes unlimited visits.
Patients can also buy a prepaid, six-appointment package with a 12% discount. Ortiz prices her telehealth visits at $350 and house calls at $550.
McKnight's cash-only model for established patients offers four visits a year, reducing the fee for each visit. For example, a patient will pay $95 for the first visit, then $90, $85, and $80 for subsequent visits.
American College of Rheumatology (ACR) 2021 Annual Meeting.
Jennifer Lubell is a freelance medical writer in the Washington, DC, metropolitan area.
For more news, follow Medscape on Facebook, Twitter, Instagram, and YouTube.
Credits:
Lead Image: EyeEM/Getty Images
Image 1: Courtney Carter Photography
Image 2: Dr Diana Girnita
Image 3: Dr Irene Kazmers
Image 4: Dr Ellen McKnight
Medscape Medical News © 2021

Send news tips to news@medscape.net.
Cite this: Alternative Rheumatology Practices Aim to Improve Patient Experience, Increase Transparency, Reduce Insurance Red Tape - Medscape - Dec 10, 2021.