Surgeons who treat anterior cruciate ligament (ACL) tears now have an option for biologically enhanced repairs instead of traditional reconstruction.
The Bridge-Enhanced ACL Restoration (BEAR) implant allows a surgeon to repair an ACL using a scaffold bridge between the torn ACL and the bone. The scaffolding is composed of an extracellular matrix sponge injected with the patient's blood to facilitate healing.
Traditionally, ACL tears have been treated with reconstruction rather than repair. Given the ACL's location within the joint, healing of the ligament on its own is usually not possible.
The BEAR implant attempts to change the environment around the ACL so that the ligament can heal itself.
A recent prospective, randomized, controlled clinical trial demonstrated noninferior outcomes with the implant when compared with ACL reconstruction at 2 years.
The implant is indicated for skeletally mature patients at least 14 years of age with a complete rupture of the ACL that is amenable to suture repair.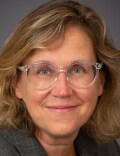 The BEAR ACL implant is the inspiration of Martha Murray, MD, orthopedic surgeon-in-chief at Boston Children's Hospital, Massachusetts. She is also the founder of Miach Orthopaedics, a privately held company created to manufacture and commercialize the BEAR implant
Murray first began to consider alternatives to ACL reconstruction in 1988 when she was a graduate student in engineering. "A friend had torn his anterior cruciate ligament skiing," she told Medscape Medical News. "I asked if they were going to sew it back together, and he laughed and said, 'You can't sew the ACL back together, they have to take the ACL out and take two tendons from the back of my leg and use them to replace the ACL.'" Her first thought was, "that can't be the best solution."
With initial research funding provided by the NFL Players Association, Boston Children's Hospital, and the National Institutes of Health (NIH), Murray and her team began to look at how the ACL heals.
"The first success was finding out that the cells and blood vessels in the ACL were alive and functioning after the tissue tore, but that the environment of the synovial joint was preventing healing," she said. That success was followed by years of failure trying to find a material that could create a healing environment around the torn ends of the ligament.
"Once we identified that material, we were able to demonstrate the idea of bridge-enhanced ACL restoration," she recalled.
With the recent news that the implant is now commercially available, surgeons no longer need to be part of a clinical trial to perform the bridge-enhanced ACL restoration procedure.
Murray hopes commercialization of the implant will make the procedure more widely available, rather than only at Boston Children's Hospital, where the initial trials were done.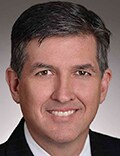 David R. McAllister, MD, chief of sports medicine at the David Geffen School of Medicine at UCLA, was not involved in the studies, but is familiar with the BEAR implant clinical trials published in the orthopedic literature and has been following the results.
He thinks the early data could be practice-changing but it's too early to say definitively. "While their data is very encouraging," he said. "Longer-term clinical results in larger groups of patients are needed to further understand this technology."
In the spectrum of ACL tear treatment options, he isn't sure the average surgeon is completely ready to accept the idea of biologically enhanced ACL repairs.
He told Medscape Medical News, "I am not sure what the average surgeon thinks about this. Given the fact that ACL reconstruction is a well-accepted treatment option with good clinical results, it seems that many surgeons — myself included — would like to see more data before introducing this into their clinical practices."
Future research should focus on specific patient populations, McAllister said, especially young highly active or athletic patients.
Nicholas Sgaglione, MD, professor and chair of the Northwell Health System Department of Orthopedic Surgery in New York, who was not involved with any of the studies, is familiar with the BEAR implant trial results. Nevertheless, he is also holding off judgment until he sees more data. "I am intrigued, but skeptical," he said in an interview with Medscape Medical News.
He agrees it could be practice-changing, but is concerned that large-scale use may result in increased failure due to imprecise indications. He, too, would like to see more specific patient populations studied. He thinks the patient population best served for this technology might be older, less active individuals.
"This is novel and compelling work, but it needs to stand the test of greater scrutiny," Sgaglione said.
Should the BEAR implant become more widespread and continue to demonstrate promising results, Murray hopes the technology can be used for other orthopedic injuries. "I'd like to see this idea of providing an improved environment for injured tissues used to help healing of other tissues," she said.
Murray is the founder and an equity holder of Miach Orthopaedics, which manufactures and commercializes the BEAR implant. She has received funding from the NIH/ National Institute of Arthritis and Musculoskeletal and Skin Diseases, the Translational Research Program at Boston Children's Hospital, and the National Football League Players Association in support of this research. McAllister and Sgaglione have reported no relevant financial relationships.
Follow Medscape on Facebook, Twitter, Instagram, and YouTube.
Credits:
Lead Image: The National Institute of Health
Image 1: Martha Murray
Image 2: Dennis Trantham
Medscape Medical News © 2021 WebMD, LLC

Send comments and news tips to news@medscape.net.
Cite this: Biologically Enhanced ACL Repair Now Commercially Available - Medscape - Dec 09, 2021.