Editor's note: Find the latest COVID-19 news and guidance in Medscape's Coronavirus Resource Center.
While the total volume of surgical procedures in the US plummeted by nearly half during the first wave of COVID-19 amid recommendations to cancel elective procedures, the rates rebounded to levels previously seen in 2019 by the fall and winter of 2020 — despite the infection burden surging to peak levels during that period, new research shows.
"These findings suggest that health systems learned to adapt and were able to self-regulate, maintaining surgical procedure volume during the largest peak in volume of patients with COVID-19," report the authors of the study, published this week in JAMA Network Open.
The findings are from an assessment of claims data from the Change Healthcare network. The data included a total of 13,108,567 surgical procedures in 11 major procedure categories performed in 49 US states between January 1, 2019, and January 30, 2021.
In the period of the initial shutdown beginning in March 2020 and weeks afterwards, in which the American College of Surgeons (ACS), the Centers for Medicare & Medicaid Services (CMS), and others recommended postponement or cancellation of elective surgical procedures as the pandemic reached the US, the total number of surgical procedures decreased by 48%, from 905,444 procedures during the same period in 2019 to just 458,469 procedures in 2020.
However, following the initial shutdown, despite a strong COVID-19 surge to peak infection levels in the fall and winter of 2020/2021, surgical procedure volume rebounded back to 2019 levels (P = .10).
Overall, despite the dramatic decrease in surgeries in the initial shutdown, by the end of 2020 there was a total reduction in surgical procedures of only 10% in 2020 vs 2019, with 670,000 fewer procedures.
"I think systems developed processes to allow for full rebound," senior author Sherry M. Wren, MD, vice chair and professor of surgery and director of global surgery, Center for Innovation and Global Health, at Stanford University, in Stanford, California, told Medscape Medical News.
"Once the supply chain for personal protective equipment [PPE], preoperative patient COVID testing, and protocols for patient flow were solved, it became easier for health systems to rebound [after] their acute crisis was over," she said.
While the decrease in surgical volume in the initial shutdown was observed across all major surgery categories, the steepest declines were observed in otolaryngology (ear, nose, throat [ENT]) procedures (incidence rate ratio [IRR], 0.30; P < .001), followed by cataract procedures (IRR, 0.11; P = .03).
There were no significant reductions during the period in organ transplants or cesarean deliveries vs 2019, the authors note.
The rebound of surgery volumes compared with 2019 levels was also observed across all surgical categories with the exception of ENT procedures, which remained lower vs 2019 levels (IRR, 0.70; P < .001).
The stronger impact on ENT surgeries may reflect heightened concerns related to the nature of the procedures, which place the surgeon in closest contact with the patient's airway and secretions, the authors suggest.
Preparedness Allowed for Rebound Amid Surge
Of note, the US had no framework or protocol in place to respond to a sudden contraction in surgical procedure volume. Nevertheless, no time was wasted in developing measures to get things rolling again — within 35 days of the recommendations to postpone elective procedures, the ACS and others issued new guidance to resume surgical procedures.
By the time the surge arrived in the fall, hospital preparedness had changed dramatically, with new knowledge of the virus and strategies for testing and reducing transmission, Wren said.
"By that time, hospitals had critical COVID-19 testing capacity and the recognition that ambulatory surgical procedures could continue without compromising hospital bed capacity," she said.
"Infection control procedures were associated with the near disappearance of nosocomial transmission and infections among health care workers."
While financial factors were likely also driving forces in the rapid rebound in surgical volume, the study did not include an economic analysis.
The question of whether the missed 670,000 surgical procedures were partly linked to the 550,00 to 660,000 pandemic-related deaths "could be a fruitful area of research," the authors note.
Key Lesson: Policies Should Address Regional Challenges
"I think the key lessons learned were that local and regional conditions should drive policy," Wren said, noting, for instance, a much different infection rate in southern vs northern California.
"Why should northern California limit inpatient elective procedures as long as they had adequate PPE, testing, and their beds were not needed to alleviate shortages in northern California?" she asked.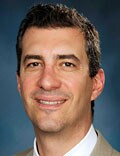 Commenting on the study, Rawn Salenger, MD, chief of cardiac surgery at the University of Maryland Saint Joseph Medical Center, in Baltimore, Maryland, said he was surprised by the quick rebound.
"Many of us suspected there would be a rebound of pent up demand for surgeries, but I'm surprised at how early it returned to baseline levels," Salenger told Medscape Medical News.
"I think COVID-19 caught our health system off guard in many ways, but it's a testament to the people in the healthcare workforce that those on the ground in various institutions found ways to care for COVID-19 patients and, as this article shows, found ways to also provide other care that was necessary for those with non-COVID-related illness."
Nursing Shortage a "Lagging Phenomenon"
Salenger noted that a key critical issue affecting surgeries — and the broader healthcare system in general — is that the nursing shortage is not yet showing signs of a rebound.
"We've had nursing shortages since I've been in healthcare, before, but this is the most severe shortage I've ever seen since being in healthcare," he said. "Even as the pandemic has gained some control, the nursing shortage has only become more severe, so it's likely a lagging phenomenon."
And Salenger added, "The reasons are multifactorial, but the shortage was touched off by the pandemic, so it would be interesting to see a follow-up study looking at the impact of that on care delivery."
The authors and Salenger have disclosed no relevant financial relationships.
JAMA Network Open. Published December 8, 2021. Full text
For more news, follow Medscape on Facebook, Twitter, Instagram, and YouTube.
Credits:
Lead Image: Dreamstime
Image 1: University of Maryland School of Medicine
Medscape Medical News © 2021

Send news tips to news@medscape.net.
Cite this: Surgeries Rebounded During Height of COVID After Early Steep Decline - Medscape - Dec 09, 2021.