In March 2021, Prime Minister Boris Johnson proposed a 1% pay rise for National Health Service (NHS) workers in the United Kingdom — a move many deemed inadequate after a full year of fighting the COVID-19 pandemic. The next day, James Cowe, a 23-year-old healthcare assistant who had been working in dementia care for 6 years, decided to create a profile on the content subscription site OnlyFans.
The London-based site allows subscribers, or "fans," to request content, making its name distributing nude pictures, videos, and other sexually explicit content. It garnered mainstream attention in 2020 when housebound individuals and even celebrities began using it to generate income. Back in August, OnlyFans released a statement stating that it would ban "sexually explicit" content beginning in October. Days later, the company recanted the statement after uproar from creators.
"Because of the one-percent pay rise, I've started OnlyFans and I'm making more money in three days than I make in a month at work," Cowe said in a now-deleted TikTok post. "Sorry Boris, but I'm done with healthcare and now I'm an online whore."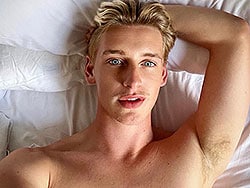 Cowe is one of many healthcare workers in the UK who have supplemented or replaced their health work with sex work. Stories like his have multiplied during the pandemic, at a time when healthcare professionals have been particularly overworked and particularly essential. Meanwhile, the pandemic has exacerbated challenges for many sex workers across the globe.
"[There have been] many, many reports over history that transactional sex is used as a sort of emergency livelihood strategy in all kinds of emergencies," says Joanne Csete, PhD, associate professor of population and family health at Columbia University, "and I suppose this is an emergency in that sense, like any other."
The Relationship Between Sex Work and Healthcare
A 2015 study by Leeds University found that 70% of sex workers in the UK previously worked in healthcare, charities, or education and that more than a third held university degrees.
The relationship between sex workers and healthcare workers has historically been disconnected. Sex workers are at higher risk of experiencing violence, sexually transmitted infections, and substance abuse and mental health problems than the general population, as noted by the American College of Obstetricians and Gynecologists. But according to the UN Population Fund, 63% of sex workers will not seek health services alone because they are distrustful and fearful of healthcare workers. A 2014 study by UNAIDS found that stigmatization also makes sex workers less likely to seek assistance from social services.
"I think it's almost universally hard for sex workers to get respectful healthcare without judgment, and in some cases actual hostility, because of the stigma of their work," Csete says. "Health workers are not always trained to see sex work as anything but either a criminal act or an immoral act."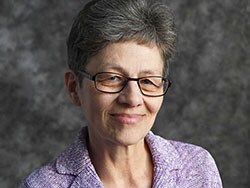 In August 2021, UK medical students called for the British Medical Association to protect students from being penalized by or expelled from their universities for engaging in sex work. BMA Medical Students Committee chair Becky Bates cited high medical school fees and a lack of financial support as motivations for student sex workers. She told Medscape Medical News that sex work often allows for flexible hours that might make it easier for students to balance the demands of medical school than other part-time jobs would.
At the annual BMA conference in September, two thirds of the association's doctors voted in favor of the motion, while others criticized it as potential encouragement for students to get involved in sex work. "The motion isn't about the morality of sex work," Bates said. "[It's] about the fact that it's happening and what we can do to support students."
Healthcare Workers on OnlyFans
The rising pressures placed on individuals in the health field have coincided with the rise of online platforms that host pornographic content. During the pandemic, professionals worn down by their healthcare work have embraced sites like OnlyFans as lower-risk, lower-stress, and potentially higher-paying additions or alternatives.
"It's quite exploitative to work for such low pay in harsh conditions," Cowe told Medscape Medical News of his experience as a dementia care assistant. "It's soul-destroying. You feel like, 'It doesn't matter how many hours I work, it doesn't matter what I do, I'm still going to be in this same financial position.' "
Cowe earned the equivalent of a year's salary from his healthcare assistant job in his first 22 days on OnlyFans. Within 8 months, he had earned £150,000, or approximately $205,000.
As an emergency medical services (EMS) worker in New York City, 23-year-old Lauren Kwei lifted obese bariatric patients, administered cardiopulmonary resuscitation to unresponsive recipients, and transported elderly patients and children with terminal illnesses to hospice. She earned $25 an hour, which she says was insufficient for life in one of the world's most expensive cities. So, in addition to her paramedic work, Kwei posted photos and videos on OnlyFans to help pay for rent and groceries during the pandemic.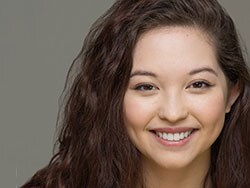 In December 2020, Kwei got a call from a New York Post reporter who informed her he was writing an article outing her OnlyFans side gig. Kwei immediately deleted her account on the site for fear of being penalized by her employer, SeniorCare.
"Leave her alone," US Representative Alexandria Ocasio-Cortez wrote on Twitter in response to the New York Post article. "The actual scandalous headline here is 'Medics in the United States need two jobs to survive.' "
The article quoted an anonymous male paramedic who said Kwei should have been "pulling extra shifts, instead of pulling off [her] clothes" to earn more money. Kwei says such advice fails to acknowledge the intensity of the job. "Why would I pick up overtime shifts doing manual labor," she says, "when I could be doing [OnlyFans] from the comfort of my own home?"
The Future of the Healthcare/Sex Work Relationship
Kwei is young enough to receive health insurance through her parents, and Cowe has access to free healthcare through the NHS. But many sex workers — particularly full-service sex workers, who carry out their work in person — have limited access to services such as healthcare and unemployment benefits. Pandemic restrictions have concurrently driven full-service sex work further underground and therefore deepened the health and safety risks associated with its criminalization.
As health workers become increasingly involved in sex work, advocates in both fields are pushing for healthcare systems to involve sex workers.
"Just as we would do with supporting any group, it's about understanding any specific barriers or specific problems that they're encountering, and understanding what they think would help, and working together on that solution," Bates says of supporting medical students who engage in sex work.
Tlaleng Mofokeng, MD, UN Special Rapporteur on the right to health, says it is crucial for healthcare organizations to partner with sex worker organizations when it comes to planning the resourcing and budgeting of the public health system in order to meet sex workers' needs. "While we wait for national policy to change and while we wait for decriminalization," she says, "tangible things can be done to ensure the provision of equitable services that are aligned with the respect of [sex workers'] rights and the restoration of their dignity."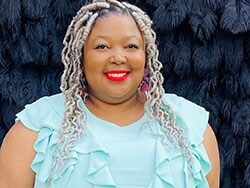 Today, healthcare professionals can expect to work with classmates, colleagues, and patients who are involved in sex work and who do not fit the socioeconomic stereotypes associated with sex workers. The number of medical students and healthcare workers engaging in sex work is likely to continue to rise as these individuals struggle to find financial and emotional support within the health sector. Ultimately, many health workers and sex workers share a common goal: to be involved in healthcare systems that respect their work and meet their basic needs.
Cowe doubts he will ever return to the healthcare industry, owing in part to the stigma against sex workers. "I would feel quite unwelcome," he says. "[The publicity I received] probably made it not possible for me to go back, but even so, I wouldn't have a desire to because I was just so burnt out in the end."
Kwei is taking a break from her EMS work because of the emotional and financial toll it took, but she plans to return in the future. In the meantime, she is back on OnlyFans and advocating for higher wages for EMS workers as a member of the Emergency Medical Services Public Advocacy Council (EMSPAC). "In order to be a good paramedic, my mental health needs to be on point," she says. "Hopefully down the line, when I decide to pick up EMS [work] again, I can find a job that pays me enough."
For more news, follow Medscape on Facebook, Twitter, Instagram, and YouTube.
Credits:
Lead Image: James Cowe/@jambocowe
Image 1: James Cowe/@jambocowe
Image 2: Becky Bates
Image 3: Dr Tlaleng Mofokeng
Image 4: Lauren Kwei
Image 5: Dr Joanne Csete
Medscape Medical News © 2021

Send news tips to news@medscape.net.
Cite this: Finding Healthcare 'Soul-Destroying,' Some Turn to Online Sex Work - Medscape - Dec 02, 2021.