Oxycodone does not provide any more pain reduction after fracture surgery than acetaminophen (Tylenol) with codeine, a recent study published in JAMA Network Open shows.
Investigators from a major trauma hospital in Sydney, Australia conducted a double-blind, randomized clinical trial of pain medication in patients discharged after fracture surgery. The 120 study participants received oxycodone while in the hospital, and received a sealed medication package upon discharge. The packages contained either immediate-release oxycodone or acetaminophen plus codeine.
Despite the oxycodone containing six times the opioid medication, it failed to provide any numerical pain score differences in the first 7 days after discharge. The mean daily numerical pain scores were 4.04 (95% Cl, 3.67 - 4.41) in the strong-opioid group and 4.54 (95% Cl, 4.17 - 4.90) in the mild-opioid group. The between-group difference of the primary outcome was not statistically significant (−0.50; 95% Cl, −1.11 to 0.12]; P = .11).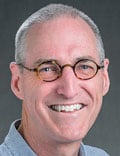 Study investigator Ian Harris, MBBS, FRACS, professor of orthopedic surgery at the University of New South Wales in Sydney, was concerned that patients were being discharged on strong opioids that have the potential for addiction.
"Strong opioids have strong adverse effects and are not as effective as we think," he told Medscape Medical News. "Most of the time, something less harmful is just as good."
His experience seeing patients becoming dependent on opioids and previous trials questioning the effectiveness of strong opioids led Harris to the conclusion that a randomized and blinded study was warranted.
From his perspective, Harris doesn't think the illicit opioid pill problem is as big an issue in Australia as it is in the United States. Its trauma population does not typically include those abusing substances or taking chronic pain medication. He doesn't think those who become addicted are buying the opioids illegally. Instead, he is concerned that the patients' general practitioners are continuing to prescribe opioids 3 or more months after surgery.
He wants patients and all physicians to know that "studies have shown that these safer pills are just as effective." Additionally, we have to be honest with patients. Some pain after surgery is expected, but there are other ways to deal with pain besides narcotic medications.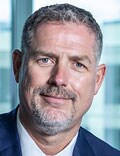 Robert D. Zura, MD, professor and chair of orthopaedics at LSU Health Sciences Center in New Orleans, who was not involved in the study, congratulated the investigators on their excellent study. "I'm glad they are doing this important work. The opioid epidemic is staggering in its impact on our patients."
He believes this study will remind clinicians to optimize safety alongside pain control for patients. He would like to see more standardized protocols, when possible, even on a global stage. "Hopefully, we can proceed with a large multinational study and achieve a universal protocol that balances pain control, safety, patient satisfaction, and quick return to function," he said.
Even armed with these data, Zura cautions that conversations with patients around medications and pain control after orthopedic surgery can be a challenge. There are "so many variables, so many preconceived notions, and sometimes addictions," he told Medscape Medical News. Research has suggested that almost 15% of LSU's trauma patients arrive at the hospital already on chronic opioids.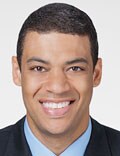 Kanu Okike, MD, MPH, an orthopedic surgeon affiliated with Kaiser Permanente in Honolulu, who was not involved in the study, also commended the investigators on their study. "Conducting randomized controlled trials in the field of orthopedic surgery is always challenging, and the authors are to be commended for completing this study."
"Hawaii is unique, in that opioid consumption in the state is relatively low, compared to the rest of the country," he told Medscape Medical News. "Nevertheless, many patients who undergo orthopedic trauma surgery are discharged from the hospital on oxycodone." The results of this study suggest that a milder opioid could be sufficient, he noted.
He does take pause regarding codeine. "Codeine is a drug precursor, which is metabolized into its active form after the patient takes it. Since this metabolization process occurs differently from patient to patient, codeine has been known to result in excessive, as well as inadequate, activity, depending on the specific patient."
For this reason, he has observed acetaminophen with codeine falling out of favor in the United States. "Nevertheless, the point that a mild opioid may provide similar pain relief as a strong opioid remains valid," he concluded.
Harris, Zura, and Okike have disclosed no relevant financial relationships.
JAMA Netw Open. 2021;4(11):e2134988. Full text
For more news, follow Medscape on Facebook, Twitter, Instagram, and YouTube
Credits:
Lead Image: Dreamstime
Harris: University of New South Wales
Zura: LSU Health Sciences Center
Okike: Kaiser Permanente
Medscape Medical News © 2021

Cite this: Acetaminophen With Codeine as Effective as Oxycodone After Fracture Surgery - Medscape - Nov 24, 2021.