Although the estimated annual number of measles deaths decreased 94% from 2000 to 2020, the COVID-19 pandemic took a toll on both measles vaccination and surveillance, according to a recent report in Morbidity and Mortality Weekly Report (MMWR).
The number of World Health Organization (WHO) member states that achieved more than 90% coverage with the first dose of the measles vaccine (MCV1) declined 37% from 2019 to 2020. In 2020, 23 million infants did not receive MCV1 through routine immunization services, and another 93 million were affected by the postponement of mass immunizations or supplementary immunization activities because of the pandemic. Also, endemic transmission was reestablished in nine countries that had previously eliminated measles.
But perhaps the most overlooked aspect of COVID-19 is its effect on surveillance.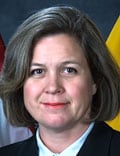 "The entire COVID pandemic really put a lot of strain on the surveillance systems, not only for measles but for all vaccine-preventable disease, because there's a lot of overlap in the staff who work for surveillance," said Katrina Kretsinger, MD, a medical epidemiologist at the Centers for Disease Control and Prevention, who contributed to the MMWR report.
Because of the stress on the systems, a lot fewer specimens were tested, she told Medscape Medical News. And it's not just measles that is at risk. This has had an impact on the Global Polio Eradication Initiative, which lost staff.
In addition, many vaccination campaigns "were postponed and curtailed throughout 2020," Kretsinger said. The strengthening of surveillance systems — and immunization systems, more broadly — needs to be a priority.
"It's not clear that the children who were missed during that year were subsequently caught up," she explained. Having a "cohort of children who have missed measles vaccine creates the reservoir of susceptibility that will provide the nidus for the next big outbreak."
Measles is the indicator disease. That could mean a resurgence of other vaccine-preventable diseases as well.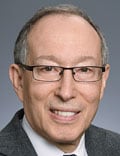 This report "was written by some of the world's experts in measles, and it raises concerns about potential resurgence of measles," said Walter Orenstein, MD, professor of medicine, epidemiology, global health, and pediatrics at Emory University in Atlanta. "Measles is sort of a canary in the coal mine. If you look at vaccine-preventable diseases, measles is probably the most contagious, so the herd-immunity threshold is highest. Usually on the order of 92% to 94% immunity is needed to stop transmission."
"Measles is the indicator disease," he told Medscape Medical News. "That could mean a resurgence of other vaccine-preventable diseases as well." Outbreaks don't just affect the countries where infections are occurring, they "also affect our own domestic health security."
"Some sort of periodic intensified routine immunization" would be helpful, said Kretsinger, who recommends "going through and selectively doing some sort of intensified efforts to catch children up early for the entire range of vaccines that they may have missed."
"Some of these capture campaigns in areas that are thought to have the major problem would be very, very important," agreed Orenstein. "A school entry check is one way of trying to look at kids, let's say at 4 to 6 years of age, in schools around the world," offering doses if they're unvaccinated or inadequately vaccinated. "Another is to try to improve surveillance and try to understand if the cases are vaccine failure or failure to vaccinate."
"Where the health systems are the most fragile is where those gaps will be the last to be filled, if they are at all, and where we have the basic concerns," Kretsinger explained.
"Years ago, WHO recognized that vaccine hesitancy is a top global health threat," said Orenstein. "People may not see these diseases so they don't mean much to them. Since vaccines, we're victims of our own success." There's also a lot of incorrect information circulating.
"We need to realize — and it's been shown with COVID — that a decision not to vaccinate is not just a decision for your own child. It's a community decision," he pointed out. "It's not my freedom to drive drunk, because not only do I put myself at risk, but others can't control the car. We have speed limits and other examples where we restrict personal choice because it can adversely affect individuals."
"My favorite line is vaccines don't save lives, vaccinations save lives," Orenstein said. "The vaccine dose that remains in the vial is 0% effective, no matter what the clinical trials show. And the issue, I think, is that we need to determine how to convince the hesitant to get confident enough to accept vaccination. For that, there is behavioral research; there's a whole bunch of things that need to be supported. Just purchasing the vaccine doesn't get it into the bodies."
Kretsinger and Orenstein have disclosed no relevant financial relationships .
MMWR Morb Mortal Wkly Rep. 2021;70(45):1563-1569. Full text
Judy Stone, MD, is an infectious disease specialist and author of Resilience: One Family's Story of Hope and Triumph Over Evil and of Conducting Clinical Research, the essential guide to the topic. You can find her at drjudystone.com or on Twitter @drjudystone.
For more news, follow Medscape on Facebook, Twitter, Instagram, and YouTube
Credits:
Lead Image: Dreamstime
Katrina Kretsinger: CDC
Walter Orenstein: Emory
Medscape Medical News © 2021

Cite this: Surveillance for Measles Is a Victim of the COVID Pandemic - Medscape - Nov 22, 2021.