Some of America's leading experts on transgender medicine say their concerns about the quality of the evaluations of adolescents and young adults with gender dysphoria are being stifled by activists who are worried that open discussions will further stigmatize trans youth and add fuel to the conflagration of anti-trans legislation sweeping across the nation.
The clinicians who have raised warning flags say the health of young people is their primary concern.
Others agree that it is time to take a closer look at the widely backed "gender-affirmative care" model and the quality of care being delivered, but they believe it should be done in the halls of academia, not through the lay press or on social media.
The latest skirmish was set off by comments made by Marci Bowers, MD, president-elect of the World Professional Association for Transgender Health (WPATH), and Erica Anderson, PhD, president of the US Professional Association for Transgender Health (USPATH) and USPATH representative to the WPATH board.
The comments come from an interview with Abigail Shrier, author of the book entitled, Irreversible Damage, which has drawn controversy because of its assertion that some adolescents are experiencing what has been dubbed "rapid-onset" gender dysphoria (ROGD). The term was first coined in 2018 by researcher Lisa Littman, MD, MPH, president of The Institute for Comprehensive Gender Dysphoria Research (ICGDR), but is not officially accepted.
However, many researchers in the field acknowledge the phenomenon that it describes: a huge increase in the Western world of teenagers and young adults suddenly expressing a transgender identity seemingly out of the blue, when previously there had been no indication that they were uncomfortable with their biological sex. This phenomenon has also variously been termed late- or adolescent-onset gender dysphoria, and differs from prior descriptions of gender dysphoria, which was primarily observed in younger children.
"We're Going to Have More Young Adults Who Regret...This Process"

In the Shrier substack article, published on October 4, Bowers and Anderson (both of whom are transgender) lament the state of assessments and care for children and adolescents experiencing gender dysphoria.
Anderson, a clinical psychologist, told Shrier, that "due to some of the I'll call it just 'sloppy' healthcare work that we're going to have more young adults who will regret having gone through this process."
Now, in an interview with Medscape Medical News, Anderson says she stands by the comments she made to Schrier. "I'm concerned that there are some...providers of mental health [care] and medical providers who are not observing WPATH standards of care and who may be less fully qualified to deliver care."
One of the "sloppy" things she says she's witnessed is providers "believing that the gender-affirmative approach is simply taking what the children say and running with it."
The "gender affirmative" approach for children with gender dysphoria means different things at different ages. In the case of kids who have not yet entered puberty associated with their birth sex, this might include prescribing so-called "puberty blockers" to delay natural puberty — gonadotrophin-releasing hormone analogs that are licensed for use in precocious puberty in children. They have not been licensed for use in children with gender dysphoria, so such use in off-label.
Following puberty blockade, or in cases where adolescents have already undergone natural puberty, the next step is to begin "cross-sex" hormones. So, for a girl (female) who wants to transition to male (FTM), that would be lifelong testosterone, and for a male who wants to be female (MTF), it involves lifelong estrogen. Again, use of such hormones in transgender individuals is off-label.
Many of these individuals also decide to access surgery, although this usually happens when they are legally adults (at age 18 and older). In the case of FTM, surgery involves a double mastectomy, euphemistically called "top surgery", to remove the breasts and give the chest the appearance of a male. Boys wishing to transition to female may get breast implants, although in many cases, estrogen causes enough breast tissue to grow. So-called "bottom surgery" is more complex. For MTF, it involves removal of the testicles and penile inversion to form a "neo-vagina". And for FTM, it may involve a hysterectomy, removal of the ovaries, and a phalloplasty, a complex and multistaged procedure to create a penis.
An evaluation for gender dysphoria requires a comprehensive picture of every young person, their journey, and a medical and psychological profile, Anderson stresses.
"To simply act as if a child is a reliable reporter about this area but not nearly every other area is preposterous," she explains.
Anderson says she's not criticizing all providers or all transgender care.
But she's concerned "that in the haste which some, in my opinion, have exercised to provide gender care to youth...some providers are either ignoring what they know about adolescents, or they're setting it aside for the time being in the service of expediting care that's gender-affirming."
"It disturbs me a great deal, which is why I'm speaking out, even though I've incurred the ire of some people who think that just by speaking out I am causing problems," says Anderson.
Bowers, a gynecologic surgeon, has felt similar pressure. She told Shrier: "There are definitely people who are trying to keep out anyone who doesn't absolutely buy the party line that everything should be affirming and that there's no room for dissent."
She also told Shrier she was "not a fan" of administering puberty blockers at Tanner Two stage of puberty.
Puberty blockers inhibit genital tissue growth, which can make affirmation surgeries more difficult for children who do eventually transition and choose to opt for gender-reassignment surgery, said Bowers.
She is also worried that puberty blockers, combined with cross-sex hormones afterward, may impact children's "sexual health later and ability to find intimacy."
Bowers did not respond to requests from Medscape Medical News for additional comment.
Discussions Should Be in Academia, Not on Social Media or in Lay Press

Some 8 days after the Shrier article was published, USPATH and WPATH issued a joint statement that it stood behind "the appropriate care of transgender and gender diverse youth, which includes, when indicated, the use of 'puberty blockers,'" and "the use of gender-affirming hormones such as estrogen or testosterone."
The two organizations also say they "oppose the use of the lay press, either impartial or of any political slant or viewpoint, as a forum for scientific debate of these issues, or the politicization of these issues in any way."
Jason Rafferty, MD, MPH, EdM, lead author of the American Academy of Pediatrics (AAP) 2018 policy statement on caring for transgender and gender-diverse children and adolescents, said he agrees that discussions about the gender-affirmative care model should be held mainly among professionals.
He also acknowledged that "parents are coming to us with a lot of fear and trepidation about what's ahead."
Shrier's article "played on some of those fears — that the future after gender-affirmative care is really scary," says Rafferty, a pediatrician and child psychiatrist at the gender and sexuality clinic and Adolescent Healthcare Center at Hasbro Children's Hospital in Providence, Rhode Island.
Nevertheless, he told Medscape Medical News that concerns voiced by Bowers and Anderson are "legitimate."
Lone Voices or a Growing Chorus?
Anderson says that she and another psychologist, Laura Edwards-Leeper, PhD, are among the few willing to speak out.
"Others have dubbed Dr Edwards-Leeper and I the 'brave ones' because we're willing to talk about these issues," she says.
Anderson was, until October, a clinical psychologist at the Child and Adolescent Gender Clinic at the University of California at San Francisco. She told Medscape Medical News that she resigned "to pursue other opportunities."
Edwards-Leeper is professor emeritus in the School of Graduate Psychology at Pacific University in Hillsboro, Oregon, and was on the American Psychological Association (APA) Task Force that developed practice guidelines for working with transgender individuals.
She is currently chair of the child and adolescent committee for WPATH.

Anderson and Edwards-Leeper have been criticized for speaking about their concerns, whether in a 60 Minutes broadcast in May that focused on detransitioners (individuals who transition to the opposite sex but then change their minds and 'detransition'), to Shrier, or in other forums.
The two psychologists recently submitted an op-ed to The New York Times but were turned down, a fact mentioned by Anderson in the Shrier article and confirmed to Medscape Medical News.
Even that was fodder for critics. "Please don't talk to anti-trans journalists because you're mad the NYT rejected your op-ed," tweeted Jack Turban, MD, a few weeks after the Shrier substack article appeared.
Turban is a child psychiatry fellow at Stanford University School of Medicine, California, who specializes in the mental health of transgender youth, and he also writes op-eds for The New York Times. He did not appear to tweet directly at anyone, but his target seemed clear.
Young Adults Are Vulnerable: Gender Not Exempt From Peer Influence
Edwards-Leeper tells Medscape Medical News: "We're not going to be helping any youth if we're not trying to look critically at the practices that are happening and try to improve upon things that maybe need to be changed."
She worries, for instance, that 18-to-25-year-olds are often treated as "small adults" — that is, they can give informed consent but are not given a complete mental health evaluation. There's a portion who "are developmentally much younger" than adults, Edwards-Leeper says.
She agrees, too, that some minors are getting "sloppy" care. Adolescents' psychological development is complex and not always fully understood, she stresses.
"There's this idea that if a person says they're trans, they're trans, and that the person knows who they are better than anyone else," says Edwards-Leeper.
"There is truth to that from my perspective, but it is a lot more complicated when we're talking about an adolescent who is trying to figure out their identity and is influenced by a lot of factors."
Anderson also sees this as an issue. Teenagers influence each other, so it should not come as a surprise that peer influence is a factor for sexual or gender identity, she says.
"It's not the one area that's exempt from peer influence," she emphasizes, although she is also conversely certain "that a persistent, true trans identity is not caused by peer influence."
It's also a positive that more young people are expressing gender-variant identities because it indicates a more open and accepting society, Anderson believes.
But the issue is: "How do we determine which of these kids are going to fit into an identity different than cis?" she explains. "Honestly I'm not sure we have the data yet to be certain."
"Nobody who has been doing this work for a long time does presume that every child who at some point says they're trans will persist as being trans," Anderson insists.
"What Is Occurring Is an Unregulated Experiment on Children"
Anderson, Bowers, and Edwards-Leeper are not alone.
Finland issued new treatment guidelines in mid-2020 emphasizing that psychotherapy should be the first line of treatment for gender dysphoria for adolescents, as detailed in a Medscape Medical News feature in April.
And in May of this year, Sweden's Karolinska University Hospital, along with other gender clinics in the country, stopped prescribing puberty blockers and cross-sex hormones to individuals under age 18. And even more recently, the Royal Australian and New Zealand College of Psychiatrists also said that mental health evaluations by competent providers are essential before any medical treatments are offered to young people.
Some individuals — it's unclear how many — have transitioned back to their natal sex and are described as "detransitioners".
Medscape Medical News recently reported on a survey of 100 detransitioners by Littman, who coined the phrase ROGD, which found that half of those who detransitioned felt they did not receive an adequate evaluation from a clinician or mental health provider before transitioning.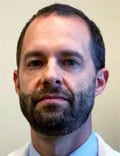 William Malone, MD, an advisor to the Society for Evidence-Based Gender Medicine, who has spoken out and written critically about what he views as the serious harms of puberty blockers, cross-sex hormones, and gender-affirming surgery, told Medscape Medical News: "What is occurring is an unregulated experiment on children, and frequently clinics are not even properly collecting long-term outcomes."
"Even with COVID-19 and clear life-and-death outcomes, we are running randomized controlled trials to figure out which treatments work," stresses Malone, an endocrinologist based in Twin Falls, Idaho.
Malone says Anderson and Bowers are likely both concerned about the health of young people and equally worried about US state laws that are issuing blanket prohibitions against hormonal and surgical interventions for gender-variant youth.
"Medicine is part science, part art," he says.
"Perhaps these clinicians want to preserve the 'art,' which they may fear will be taken away if the field does not start policing itself by starting to acknowledge the lack of solid evidence foundations for much of what's happening today in the field."
Introducing Genspect: Parents Are Pushing Back
Edwards-Leeper says more and more parents are organizing and expressing concern about the speed of medical transitions. Increasingly, they are complaining that they "can't find a therapist who will actually engage in exploring the kid's gender and what might be going on related to their dysphoria to make sure it's the right thing," she says.
"They're almost all liberal, progressive, left-leaning, supportive of LGBTQ people, very smart, very resourceful parents," she notes.
One of those groups is Genspect, an international organization that advocates for "neutral space" for children to explore their gender identity and opposes medical transition for children.
It has recently launched a page where parents can leave a short, 4-minute audio testimonial that details how their lives have been impacted by their child suddenly declaring a transgender identity.
And this Saturday, November 20, Genspect is organizing the first-ever webinar about ROGD, which will feature Littman, David Bell — a psychiatrist who used to work at the foremost gender clinic for children in the UK, the Tavistock clinic — and one of Genspect's founders, psychotherapist Stella O'Malley.
In an interview published in the wake of the Shrier substack article, O'Malley told The Australian: "The big names associated with this vast experiment seem to be re-positioning themselves from being fervent advocates to now seeking caution —sadly for thousands of families this is too little, too late."
Rafferty, the AAP guideline author, told Medscape Medical News that he also hears concerns from parents that things may be moving too quickly. "That is something we need to listen to," he says.
Is Gender-Affirmative Care Reversible?
But Rafferty also believes that transitioning is not a "one-time decision," where "once they start, they're on this train that's left the station and they can't turn back, they can't change anything." He tells parents, "That's not the gender-affirmative care model."
The model dictates that with every visit the care is affirming, he says. "And if something doesn't feel affirming, to slow down, to explore it," Rafferty emphasizes.
Puberty blockers may be the right approach initially, but they can always be stopped if it's no longer the right tactic, he explains.
"At the end of the day, it's not about people being transgender, it's about people being really confident and comfortable in their body and their identity," he says.
The Endocrine Society issued a statement to Medscape Medical News in which it says that its 2017 clinical practice guideline on the hormonal treatment of gender-dysphoric/gender incongruent persons emphasizes that a thorough mental health evaluation is essential. In the case of children, a diagnosis of gender dysphoria or gender incongruence should be made by a mental health professional who has training or experience in child and adolescent gender development, as well as child and adolescent psychopathology, it notes.
"It is important that mental health care is available before, during, and sometimes also after transitioning," added the Endocrine Society, in its statement.
The Society also noted that the American Medical Association, the APA, the Pediatric Endocrine Society, the European Society of Endocrinology, the European Society for Paediatric Endocrinology, and the AAP "are in alignment with us on the importance of gender-affirming care," which includes puberty blockers.
"Being forced to experience puberty consistent with the sex recorded at birth is extremely distressing for many transgender and gender-diverse individuals," the Endocrine Society adds. That, in turn, can "result in higher psychological problem scores and can raise the person's risk of committing suicide or other acts of self-harm," noted the statement. "Further, undergoing puberty that does not match a person's gender identity can create the need for more medical procedures as an adult," it adds.
It is, however, widely accepted that most children who take puberty blockers will progress to transition with cross-sex hormones. Figures for this vary by study but are — even at the lower limit — upwards of 87%, and in many cases, closer to 97%-99%. Therefore, far from being reversible, puberty blockers appear to be a "one-way path" to transition, say Malone and other critics.
The WPATH Standards of Care, 8th revision, is due to be published by the end of 2021. Both Anderson and Edwards-Leeper are involved in those new guidelines and cannot comment on how they might change, if at all.
Malone says he has been following the process "with interest," but "what I have seen to date is not reassuring." For instance, he says that a systematic review of evidence commissioned by WPATH on cross-sex hormones is "very weak" in that it concludes that hormones are "likely beneficial." In addition, the review does not discuss potential harms, he says.
Demand Outstrips Supply: Proper Evaluation Isn't "Conversion Therapy"
More gender-variant and transgender teens have been turning to online services and Planned Parenthood clinics (in the United States) for puberty blockers or cross-sex hormones.
In most states, Planned Parenthood, formerly a provider of just contraception and abortion services, administers cross-sex hormones to anyone over age 18 with informed consent, and in some states, to those aged 16 or 17 with parental consent. A mental health evaluation is not required.
Anderson says she's concerned about this lack of mental health evaluation.
"I'm worried that they're not getting what they should get in preparation for such a life-changing decision," she tells Medscape Medical News.
She acknowledges, however, that demand for transgender care is outstripping the supply of qualified providers. "Many of the better clinics have waiting lists and it takes months to get in for an initial appointment," she says, noting that some parents and young people understandably don't want to wait.
WPATH's Global Education Institute has trained some 5000 clinicians worldwide on transgender care.
But most US practicing mental health professionals "had no training in transgender healthcare," says Anderson. "So now they're trying to play catch-up."
"We need more and better care for trans youth," she emphasizes.
That's echoed by Edwards-Leeper.
Providers should be "properly and comprehensively assessing the individual young person and figuring out an individualized treatment plan for them, which may or may not involve medical interventions, but they should always be done before any medical intervention per the standards of care, but especially before hormones," she tells Medscape Medical News.
This is "not conversion therapy, you're not trying to change their gender, you're just trying to help them sort out where this all came from and what it is that's actually going to help them feel better," stresses Edwards-Leeper.
Rafferty agrees on the need for a thorough individualized assessment — preferably by a multidisciplinary team, as recommended in the AAP guidelines. But he also says those assessments should not be delayed.
It's a fine line for clinicians, children, and families to tread, and they all must work in concert, he says. "Kids are often focused on the here and now, the distress and the dysphoria they are feeling today, which is very legitimate, and I think what the research tells us is important to recognize."
Making them "watch and wait" is not appropriate, he says. But, "on the flip side, we do need to be thinking long term, we do need to be thinking about side effects," and that often is the purview of the parents, he adds, noting, "I welcome parents challenging me with things they are really worried about."
Anderson continues to lobby for caution.
"In my opinion, there is nothing as significant as a gender change," she says, noting that it transforms the individual "biologically, psychologically, and socially."
"If we try to make patients make good decisions about anything at all, we should redouble our efforts when it comes to gender care," she concludes.
Alicia Ault is a Lutherville, Maryland-based freelance journalist whose work has appeared in publications including JAMA, Smithsonian.com, The New York Times, and The Washington Post. You can find her on Twitter: @aliciaault.
For more diabetes and endocrinology news, follow us on Twitter and Facebook.
Credits:
Lead Image: Dreamstime
Image 1: Erica Anderson
Image 2: Lifespan.org
Image 3: Kenton Waltz
Image 4: Dr Will Malone
Medscape Medical News © 2021 WebMD, LLC

Send comments and news tips to news@medscape.net.
Cite this: Transgender Docs Warn About Gender-Affirmative Care for Youth - Medscape - Nov 18, 2021.