WASHINGTON, DC — Over the past 2 years, the COVID-19 pandemic has caused numerous disruptions in healthcare, including in global HIV/AIDS services. But new data presented at the Association of Nurses in AIDS Care (ANAC) 2021 Annual Meeting suggest that practitioners quickly adapted to challenges posed by the pandemic, and care and prevention services around the world have begun to return to prepandemic levels.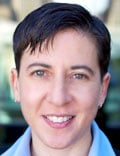 These rebounding numbers "show how resilient the HIV system can be," Jennifer Kates, PhD, the senior vice president and director of global health and HIV policy at the Kaiser Family Foundation (KFF), told Medscape Medical News. She presented the data during her ANAC plenary talk on November 11. Kates noted that continued recovery relies on improving global access to and delivery of COVID-19 vaccines. "If we do not have control of COVID, we are going to see endless cycles of impact," she said during her talk.
COVID-19 and HIV Services
Although there was concern that the pandemic could disrupt access to antiretrovirals, the Global Fund previously reported a nearly 9% increase in people receiving antiretroviral therapy (ART) from 2019 to 2020. HIV prevention and testing did take a hit: There was a 22% decrease in testing for HIV and an 11% decline in the number of people receiving HIV prevention services over that period.
New data from the President's Emergency Plan for AIDS Relief (PEPFAR) showed similar trends. Consistent with the Global Fund's findings, a KFF analysis of PEPFAR data found that the number of people receiving ART grew in 2020, climbing from 16.0 million in the first quarter (Q1) of 2020 to 17.4 million by the end of the year. The most recent data from PEPFAR suggest that the number had climbed to 18.4 million by September 2021.
However, there was a 24% decrease in the number of newly enrolled individuals receiving ART from Q2 to Q3 in 2020. It dipped from 669,436 to 509,509. There was a similar decrease in the number of people being tested for HIV, dropping 25% from an estimated 16,700 to 12,500 from Q2 to Q3. But by the end of the year, both measurements had rebounded: new enrollments in ART grew 31%, and HIV testing grew nearly 41% compared to Q3.
The DREAMS (Determined, Resilient, Empowered, AIDS-free, Mentored, and Safe) program, which is focused on adolescent girls and young women, also saw a dip in preexposure prophylaxis (PrEP) and other preventive services in Q4 2020, but numbers surpassed prepandemic levels by June 2021.
PEPFAR helped speed recovery, Kates said, by providing guidance on COVID-19 protocols to the field and implementing innovations, such as accelerated 3- and 6-month medication dispensing, virtual platforms, and decentralized drug delivery. In addition, the US Congress allocated $3.8 billion in emergency funding in fiscal year 2021 to help mitigate the effects of COVID-19 on HIV and AIDS care.
Longer-term Outcomes Still Unclear
Although these numbers are encouraging, some of the effects of COVID-19 on the HIV epidemic are still unknown — in particular, whether these documented dips in preventive services will translate to an increase in new infections. This will not be clear until a year or two from now, Kates noted. Increased use of ART as well as an increase in some behaviors associated with the pandemic, such as decreased social contact, are factors that mitigate an increase in the rate of infections, she said, but "how that all is going to play out we don't know for sure."
Other conference attendees expressed anxiety about the possibility of an increase in the rate of infections. "I'm waiting for the other shoe to drop, as it were," Barb Cardell, the training and technical assistance director at the Positive Women's Network–USA, in Oakland, California, told Medscape Medical News in an email. The Positive Women's Network is a national organization of women living with HIV. "Starting late in 2019, we have been cautioning public health officials in states and federally that there will likely be an uptick in HIV diagnosis as we return to whatever 'normal' looks like these days," Cardell noted, adding, "We have all heard stories of folks that had an exposure and weren't able to access PrEP during the pandemic and hence seroconverted."
Kara McGee, PA, MSPH, an associate clinical professor at Duke University School of Nursing, Durham, North Carolina, shared similar sentiments. "Many people at risk of acquiring HIV had trouble accessing testing and prevention prior to the pandemic, and service interruptions due to the COVID-19 pandemic have only worsened access — especially in rural areas," she wrote in an email to Medscape.
Need for Equitable Vaccine Access
For HIV services to continue to rebound, COVID-19 vaccination needs to be made a priority globally, Kates said. But data suggest lower-income countries are being left behind. In high-income countries, 65% of the population has been fully vaccinated, compared to just 2% of people in the lowest-income countries. A KFF analysis projected that at the current rates of vaccination, these disparities will widen over time. COVID-19 testing rates in lower-income countries also lag. In high-income countries, 740 tests per 100,000 individuals are conducted daily; in low-income countries, that rate is just 13 daily tests per 100,000 people. Until we can achieve more equitable access globally, the documented recovery of HIV is "precarious," Kates said.
McGee agreed with Kates and was surprised by the extent of global inequities in the COVID-19 response. She said these issues should be a focus for the HIV healthcare community moving forward. "I think there are lot of us who have worked in the HIV field for many years — both domestically and internationally — who did not fully grasp the global disparities and need to consider how we can advocate for more equal access and distribution," she said.
The Association of Nurses in AIDS Care (ANAC) 2021 Annual Meeting: Presented November 11, 2021.
For more news, follow Medscape on Facebook, Twitter, Instagram, and YouTube.
Credits:
Lead Image: Getty Images
Image 1: Kaiser Family Fund
Medscape Medical News © 2021

Send news tips to news@medscape.net.
Cite this: HIV Services Are Bouncing Back From COVID-19 Disruptions, Data Suggest, but Recovery Is 'Precarious' - Medscape - Nov 18, 2021.