Everything I needed to know to succeed, I learned in kindergarten, or maybe Sunday school. Much of life and work is pretty simple: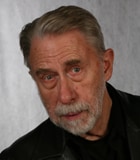 Show up.

Say what you do.

Do what you say.

Recognize reality.

Expect success, but be prepared for anything.
These are hard lessons for many to practice. I have lived and worked in "the Valley"— Silicon Valley (in California) or Silicon Alley (in New York) — for the better part of 20 years. I have watched many people chasing their sometimes outlandish dreams. I have chased a few myself. Some, even many, succeeded even beyond those wild dreams (think Apple and Steve Jobs). Some failed on an epic scale (think Theranos and Elizabeth Holmes).
In 2012, I was walking down University Ave in Palo Alto from my startup office (CollabRx) and passed a Walgreens. In the window, a sign offered wide-ranging blood testing from a fingerstick. I went in, picked up a brochure, and, as a long-time clinical pathologist, wondered whether what was being promoted could actually be valid. If so, it was wonderful. Imagine hundreds of lab tests from a fingerstick.
Remember the old adage, "If it seems too good to be true, it probably isn't true."
I did not provide a blood sample to Theranos and, although urged by friend and fellow pathologist Richard Horowitz, did not investigate or write about it. In retrospect, I should have.
In Toronto, Canada, in 2015, clinical pathologist Eleftherios Diamandis and colleagues did write about it, beginning to expose the false claims of Theranos. Their efforts were little noted, however. In 2015, an internal whistleblower with a conscience relayed concerns to a Wall Street Journal (WSJ) reporter, and the rest is evolving living history.
The story of the origin, massive growth, and colossal collapse of Theranos is being told and retold in newspapers, a book, a movie, an upcoming television series, and the testimony of many witnesses in an ongoing criminal trial in a courthouse just over the hill in San Jose, California, as I write. After the 2015 WSJ public exposure of invalid science and fantastic misrepresentation, Holmes and her still many employees, supporters, and investors attempted to rescue the remains of Theranos by involving (much too late it turned out) many serious and knowledgeable experts to develop different but valid and potentially useful laboratory product lines, while attempting to raise new capital.
In late 2016, I was asked by Stanford colleagues to help Holmes. I met with her and others at Theranos in Palo Alto and was told a lot about their new ideas and plans for the future. I offered technical and publishing suggestions. I received no payment, decided that the company and endeavor was not something in which I wanted to participate, and withdrew in early 2017.
On June 11, 2018, a pathologist detailed what could have been done much earlier to prevent so much trouble, had the correct people been consulted or had some spoken out. In September 2021, Diamandis, Karl Lackner, and Mario Plebani revisited and summarized their early, valiant, and continuing but poorly recognized efforts to alert the world to the Theranos debacle and what it taught us.
The court proceedings against Elizabeth Holmes, as reported daily in the public media, are something to behold, almost mind-boggling. A jury will decide her fate. The billions of dollars of investor money has already met its fate. Another jury in another criminal trial in 2022 will decide the fate of key Theranos leader and colleague Sunny Balwani.
The failed company will live in ignominy as a life and business lesson in corporate deceit of the public, physicians, investors, employees, and patients, in which a fabulous but untrue dream of a convincing visionary-evangelist was portrayed with enthusiasm to all as if it were a day-to-day reality. Who knows which current Valley visionary who represents their vision as already realized will be the next to fall?
I don't, but I do know there will be one (or more). The temptation is simply too great. It probably won't be a blockbuster scandal like Theranos or even an out-of-control monster like Facebook, but it also will not be trivial. Traditional medical and journalism ethics still matter, even after the "disrupters" have done their thing.
Remember the lessons of kindergarten: Say what you do; do what you say.
That's my opinion. I'm Dr George Lundberg, at large for Medscape.
George Lundberg, MD, is contributing editor at Cancer Commons, president of the Lundberg Institute, executive advisor at Cureus, and a clinical professor of pathology at Northwestern University. Previously, he served as editor-in-chief of JAMA (including 10 specialty journals), American Medical News, and Medscape.
Follow Medscape on Facebook, Twitter, Instagram, and YouTube
Lead image: Justin Sullivan/Getty Images
Medscape Internal Medicine © 2021 WebMD, LLC

Any views expressed above are the author's own and do not necessarily reflect the views of WebMD or Medscape.
Cite this: George D. Lundberg. The Life Lessons That Elizabeth Holmes Didn't Learn - Medscape - Nov 23, 2021.