Editor's note: Find the latest COVID-19 news and guidance in Medscape's Coronavirus Resource Center.
A new study that followed 131 children with cancer who were infected with SARS-CoV-2 shows that most (79%) did well and had only asymptomatic or mild disease.
However, others developed severe symptoms; 49 children (37%) were hospitalized, 15 (11%) required admission to the intensive care unit (ICU), and four (3%) died from the disease.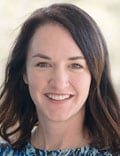 The children with cancer who were at increased risk for severe COVID-19 had underlying conditions, co-infection, and neutropenia, note the researchers, who were led by Gabrielle Haeusler, MBBS, PhD, of Murdoch Children's Research Institute, Parkville, Australia.
"We were surprised to find that the majority of children had mild to moderate disease, with as many as one third of children with cancer being asymptomatic," Haeusler, who is also an infectious diseases physician at the Royal Children's Hospital in Melbourne, Australia, said of this "reassuring" finding.
However, the proportion of patients with severe disease that led to hospitalization and death is of concern, she said.
Also of concern is the high rate of transmission among family members, she said. Nearly half of all SARS-CoV-2 infections (44%) were part of a COVID-19 family cluster. "This highlights the importance of COVID-19 vaccination of all household and close contacts to protect these patients, " she added.
The study was published online on October 9 in the European Journal of Cancer.
The findings can help guide management decisions in this vulnerable population, say the authors.
"At the beginning of the pandemic, the impact of COVID-19 on children with cancer was unknown. However, based on our understanding of other respiratory viruses in this patient group, it was assumed it would cause severe disease," Haeusler told Medscape Medical News.
She and her colleagues quickly developed a study protocol and database to "capture detailed information about symptoms, signs, and outcomes of COVID-19 in these patients.
"We were particularly interested in the spectrum of disease severity and factors that may be associated with more severe disease," she noted.
Study participants were children and adolescents younger than 19 years who had cancer or who had undergone a bone marrow stem cell transplant and who became infected with SARS-CoV-2. The median age of the patients was 8 years, and they were enrolled from 10 countries. Most (78) had leukemia or lymphoma, 48 had a solid tumor, and five had primary immunodeficiency and had undergone hematopoietic stem cell transplant.
The most frequent COVID-19 symptoms were fever (in 71% of patients), cough (in 41%), and coryza (in 29%). The median duration of detectable virus was 16 days, although shedding was detected at 79 days in one patient.
For 35% of the patients, cancer chemotherapy was delayed or modified because of COVID-19. A full recovery was documented in 95%.
Three risk factors were independently and significantly associated with increased disease severity: the presence of any comorbidity (odds ratio [OR], 2.94), any co-infection (OR, 1.74), and severe baseline neutropenia (OR, 1.82).
"The results of this study have identified factors that may be associated with developing more severe illness...[and] that can assist clinicians in managing these patients," Haeusler said.
"Ongoing surveillance through international collaborative studies is essential to continue to monitor the impact of newer variants and vaccine," she added.
Haeusler has disclosed no relevant financial relationships.
Eur J Cancer. Published online October 9, 2021. Full text
Sharon Worcester is an award-winning medical journalist at MDedge News, part of the Medscape Professional Network.
For more news, follow Medscape on Facebook, Twitter, Instagram, and YouTube.
Credits:
Lead Image: Corbis/Getty Images
Image 1: Dr Gabrielle Haeusler
Medscape Medical News © 2021

Send news tips to news@medscape.net.
Cite this: Children With Cancer and COVID: Most Do Well, Which Ones Don't? - Medscape - Nov 16, 2021.