Standard patch test screening, which tests for up to 70 allergens for patients with allergic contact dermatitis, is limited and may miss many allergens, a study published in JAMA Dermatology has found.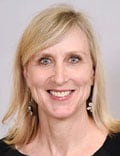 The cross-sectional study, led by Erin M. Warshaw, MD, MS, with the Department of Dermatology, Park Nicollet Health Services in Minneapolis, Minnesota, found that adding allergens to screening, particularly those related to personal care items and work-related products, is critical to managing and diagnosing the disease. Findings were published online November 3.
Of 43,417 patients patch tested with the standard North American Contact Dermatitis Group (NACDG) screening series from multiple centers in North America, 9,507 (21.9%) had one or more currently relevant reactions to a supplemental allergen or substance.
Of those who had a reaction to the added allergens (69.5% of whom were female), 2,447 people [25.7%] had no currently relevant reactions to allergens used in the NACDG screening series.
The Most Commonly Used Test Is Even Smaller
Warshaw told Medscape Medical News that the most common patch testing used in dermatologists' offices is the T.R.U.E. (Thin-Layer Rapid-Use Epicutaneous) Test, which tests only 35 allergens, half as many as the NACDG.
The authors report that small panels such as T.R.U.E. "miss 1 or more clinically relevant positive reactions in 72% of patients identified by supplemental testing."
When allergens are missed, patients are left to endure symptoms like that of a reaction to poison ivy, she said.
"Basically, they are living with poison ivy, being extremely itchy for months, even years, before they are really able to get comprehensive patch testing. During that time, they are incurring medical costs," she said.
Some insurers, she said, limit the number of allergens tested to 80, which this work points out will not serve a significant percentage of patients with allergic contact dermatitis.
"Allergic contact dermatitis is curable," Warshaw notes. "Our only test to figure out what the allergen is, is patch testing."
She called for advocating for more comprehensive testing, supporting specialty centers who do the tests and pushing insurers to reimburse for them "because we can avoid these future medical costs as well as patient suffering."
Allergens at Work and at Home
Positive reactions to added allergens were related to occupation in 16.9% of the patients — especially those who work in precision production, craft, and repair jobs — as well as operators, fabricators, and laborers.
"Screening series are meant for screening a general population," the authors note. "Because workplace exposures and culprit allergens vary widely among occupational groups, patch testing with supplemental allergen series (e.g., metalworking fluids, hairdresser series) or workplace materials is indicated."
Common sites for the dermatitis when patients had reactions to added allergens included the face (30.1%), hands (21.4%), and scattered/generalized distribution (17.3%).
Common sources of supplemental allergens included personal care products (51.4%) and clothing/apparel (18.1%).
How Many More Allergens Should Be Tested?
Warshaw said there's no "magic number" for allergens that should be tested overall, but patient demographics offer clues.
A hair stylist with hand dermatitis who wears gloves should be tested for hair care product allergens and rubber, for instance, while a child with foot dermatitis should be tested for shoe glues and shoe leather dyes.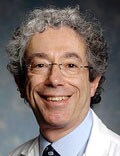 Craig A. Elmets, MD, professor in the Department of Dermatology at the University of Alabama at Birmingham, who was not involved in the study, told Medscape Medical News that most insurers in Alabama will reimburse for only up to 65 allergens.
When more testing is required, he said, that can result in more out-of-pocket costs for the patients.
He said he often sees patients who have allergic eczema and patch tests were not able to pinpoint the problem.
"This paper reaffirms a lot of things that everybody has suspected," he said. "The standard set of reagents that are used will miss things that are causing allergies in anywhere from 20% to 30% of patients."
Gold, he said is one of the allergens missing from standard testing, but many patients react to it.
The study authors listed as a limitation that the source of only one supplemental allergen or substance was recorded per patient. If multiple findings were positive, only the most clinically relevant was recorded.
The study was supported by resources and the use of facilities at the Minneapolis Veterans Affairs Medical Center. Warshaw reported receiving an investigator-initiated grant from and serving as a paid consultant for Wen by Chaz Dean. She also reported serving as a paid consultant for Noven Pharmaceuticals and having a nondependent child employed by Pfizer. Complete disclosures for coauthors are available with the paper.
JAMA Dermatol. Published online November 3, 2021. Abstract
Marcia Frellick is a freelance journalist based in Chicago. She has previously written for the Chicago Tribune, Science News, and Nurse.com, and was an editor at the Chicago Sun-Times, the Cincinnati Enquirer, and the St. Cloud (Minnesota) Times. Follow her on Twitter at @mfrellick.
For more news, follow Medscape on Facebook, Twitter, Instagram, and YouTube.
Credits:
Lead Image: Brand X/Getty Images
Image1: Park Nicollet Health Services
Image2: University of Alabama Birmingham
Medscape Medical News © 2021

Cite this: Marcia Frellick. Typical Contact Dermatitis Screening Misses Many Allergens - Medscape - Nov 12, 2021.