The US Food and Drug Administration (FDA) has granted orphan drug designation approval of miltefosine (Profounda, Inc) for the treatment of invasive candidiasis. This condition includes the potentially life-threatening candidemia, which is among the most common bloodstream infections in hospitalized patients in the United States.
Miltefosine, a broad-spectrum antimicrobial phospholipid drug originally developed as an anticancer agent, received FDA approval for the parasitic disease leishmaniasis in 2013, when the drug was licensed by Profounda from Knight Therapeutics.
An estimated 25,000 cases of candidemia occur nationwide each year, according to the Centers for Disease Control and Prevention (CDC). Invasive candidiasis can affect the heart, kidney, bones, and other internal organs without being detected in the blood.
"In fact, the true burden of invasive candidiasis might be twice as high as the estimate for candidemia," Profounda said in a press statement announcing the new orphan drug designation.
Of note, invasive candidiasis is one of the most common fungal infections in patients with COVID-19.
"These fungal co-infections are reported with increasing frequency and can be associated with severe illness and death," the CDC reports.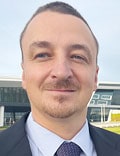 Currently, miltefosine is typically used only for invasive candidiasis "in desperate situations of infections caused by multiresistant Candida species when the novel drugs in the pipeline are not made available through their compassionate use programs," Martin Hoenigl, MD, of the Division of Infectious Diseases and Global Public Health, University of California, San Diego, told Medscape Medical News.
However, "multiresistant Candida species, including C auris, which causes hospital outbreaks, are an emerging threat, so the rationale to grant orphan drug designations to increase the armamentarium does make sense," he added.
Current treatment options are limited to echinocandins, fluconazole, and other azoles, as well as liposomal amphotericin B and flucytosin in rare circumstances, Hoenigl explained.
Several drugs that are now in late-stage clinical development have novel mechanisms of action and very broad activity against Candida species, including C auris, Hoenigl noted. Those drugs include ibrexafungerp and fosmanogepix, as well as rezafungin, which is a novel echinocandin with broad activity.
"These drugs are all generally better tolerated than miltefosine and, at least in the US, are sometimes available outside studies as part of compassionate use programs," Hoenigl said.
Common side effects with miltefosine are mild to moderate nausea and vomiting, abdominal pain, fever, and headaches.
The drug is contraindicated in pregnancy, owing to embryo-fetal toxicity. It appears to have some temporary negative effects on male fertility, "although this seems to be mostly reversible once the drug is discontinued," Hoenigl said.
He added that it is likely that miltefosine "will not be used broadly but in desperate situations only when there is a lack of other treatment options for invasive Candida infections, due to resistance."
In addition to the new approval for invasive candidiasis and the previous indication for leishmaniasis, miltefosine has also received orphan drug designations for the treatment of the free-living infection primary amebic meningoencephalitis (PAM), a brain infection caused by the water-borne amoeba Naegleria fowleri; granulomatous amebic encephalitis; and acanthamoeba eratitis, a severe eye infection.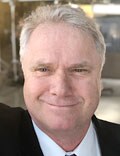 "Our experience with treating PAM patients shows that the drug is able to penetrate the blood-brain barrier and in vivo has positive effects," Profounda Chief Executive Officer Todd MacLaughlan told Medscape Medical News.
"There is also some data showing synergistic effects with amphotericin B on fungal infections," he added.
Regarding the side effects, MacLaughlan noted that "experience in the US with over 250 patients with acanthamoeba keratitis and over 200 patients with leishmaniasis has shown that the management of side effects is possible and the reward outweighs the risk of therapy."
Conversely, "the consequence of invasive candidiasis is serious, up to and including death," he said.
MacLaughlan is the CEO of Profounda, Inc. Hoenigl has disclosed no relevant financial relationships.
For more news, follow Medscape on Facebook, Twitter, Instagram, and YouTube.
Credits:
Lead Image: Science Photo Library/Getty Images
Send news tips to news@medscape.net.
Cite this: Miltefosine Granted Orphan Drug Approval for Invasive Candidiasis - Medscape - Nov 12, 2021.