Brain beta rhythm predicts early and robust response to deep brain stimulation (DBS) for severe depression in new findings that could help optimize and personalize DBS treatment protocols, early research suggests.
In a small study, investigators found brief stimulation at the time of implantation of DBS leads induced a rapid and consistent decrease in beta power measured at the site of stimulation, which correlated with significant and sustained decrease in depressive symptoms.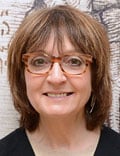 "Patient by patient, the magnitude of the decrease in the left beta power could predict how well they were doing a week later," study investigator Helen Mayberg, MD, founding director of the Nash Family Center for Advanced Circuit Therapeutics at Mount Sinai in New York City, told Medscape Medical News.
The study was published online November 3 in Translational Psychiatry.
Optimal Targets Identified
Eight adults with treatment-resistant depression underwent intraoperative electrophysiological recording at the time that bilateral DBS leads were implanted in the subcallosal cingulate (SCC).
Using patient-specific tractography models prior to surgery, the investigators identified the optimal target within the SCC for lead placement.
During surgery, 20 minutes of stimulation in the optimal tractography-defined targets was delivered, with no stimulation in the 4 weeks after surgery. Local field potentials (LFPs) — electrical signals between neurons deep in the brain — were simultaneously recorded during intraoperative stimulation.
One week after brief intraoperative stimulation, patient depression scores had declined by 45.6% on the 17-item Hamilton Depression Rating Scale (HDRS-17).
This early antidepressant response correlated with a decrease in the beta power recorded from the left hemisphere SCC. The correlation of symptom improvement with reduction in SCC beta power suggests that this electrophysiological finding is a "biomarker for treatment optimization," the investigators note.
"This study shows reproducible and consistent changes in a brain readout over the first minutes of optimized stimulation in the operating room in individual patients," Mayberg said in a press release.
"Within minutes of stimulation inside the operating room, there was a change in the beta brain rhythm. Patients who showed larger changes then experienced greater relief from their depression in the week after surgery," added Allison Waters, PhD, a co-first author on the study and electrophysiology core leader at Mount Sinai's Nash Center.
It appears that the early decline in depressive symptoms is "partially but not completely lost" during a postoperative, one-month washout period, the researchers note.
In addition, it remains unknown whether intraoperative stimulation-induced changes in beta power are predictive of eventual sustained clinical response to chronic therapeutic SCC DBS for treatment-resistant depression.
To this point, however, chronic SCC DBS at the tractography-defined "optimal" locations led to a response rate of 88% (7 of 8) after 6 months of treatment, they report.
One Step Closer to Precision Psychiatry
"This line of work is moving the field one step closer to precision psychiatry," Shaheen E. Lakhan, MD, PhD, a neurologist in Newton, Massachusetts, told Medscape Medical News .
"Outside of psychiatry, many diseases have measurable biomarkers that correlate with whether the disease is present or its severity. For example, for diabetes there is hemoglobin A1c and for multiple sclerosis, brain lesions on MRI are both diagnostic and prognostic. Sadly, within psychiatry, biomarkers are few and far between," said Lakhan, who wasn't involved in this study.
"Over the last decades, an interesting phenomenon occurs with DBS for patients with advanced Parkinson's — often their depression abates and mood improves. Several lines of studies have tried to tease apart whether this was primarily from alleviating the motor symptoms of Parkinson's or [if] DBS is directly implicated in mood enhancement. Lo and behold a subset of patients with treatment-resistant depression demonstrate improvement on standardized depression testing," Lakhan added.
This study now shows that beta rhythm — a signal deep in the brain that traditional EEG can't pick up — "predicted who would later benefit from DBS right at the time of implantation," Lakhan said.
"This is incredibly important for not only predicting response to DBS for depression, but specifically targeting this potential biomarker (deep beta rhythm) in and outside of brain surgery," he told Medscape Medical News.
"Other therapy trials, for instance, with drugs or non-invasive, digital neuroactivation and modulation (DiNaMo), may use this key biomarker to optimize its development and maximize effect, one day, for a given individual," Lakhan predicted.
"The challenge remains that these signals are deep in the brain and currently require surgical implantation of electrodes for recordings. However, technologies such as magnetoencephalography (MEG) that use powerful external magnetics may substitute," he added.
Funding support was provided by the National Institutes of Health, the Brain Research through Advancing Innovative Neurotechnologies (BRAIN) Initiative, and the Hope for Depression Research Foundation. Implanted devices used in this research were donated by Medtronic, Inc. Mayberg receives consulting and licensing fees from Abbott Labs. Lakhan has disclosed no relevant financial relationships.
Transl Psychiatry . Published online November 2, 2021. Full text
For more Medscape Psychiatry news, join us on Twitter and Facebook
Credits:
Lead Image: Dreamstime
Image 1: Mount Sinai Health System
Medscape Medical News © 2021

Send news tips to news@medscape.net.
Cite this: Brain Rhythm Predicts Response to DBS for Severe Depression - Medscape - Nov 09, 2021.