Vanessa Britto, MD, studied social sciences as an undergrad, and her sights were set on medical school. The missing piece was getting research experience in the hard sciences, thought Britto. But when she told a job interviewer about her plans, he said that was like "putting chocolate sauce on steak," meaning that it made no sense.
That was an early lesson in what to look for in future mentors: Someone who understood her and what she valued. "That's when you need your village, when you need your peers, others around you to help support you and stand you up," said Britto, an assistant professor of medicine at the Warren Alpert Medical School of Brown University, Providence, Rhode Island, and a general medicine physician.
Britto was a speaker on a panel entitled "Call to Action: Supporting Trainees Underrepresented in Medicine." It was part of the recent Black Women in Medicine Conference, organized by the Massachusetts Medical Society.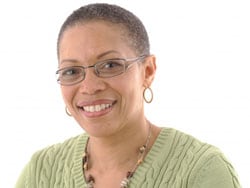 Britto is also vice president for campus life and executive director of health and wellness at Brown University, where she describes herself as "chief knitter." To Britto, that means making sure that the services Brown University offers, which include health services, health promotion, emergency medical services, accessibility and support services for students, and counseling and psychological services, provide a fully integrated experience.
Selecting a Mentor Requires a Thoughtful Approach
Adaira Landry, MD, has advice for physicians in training who are seeking mentors: Look for someone who has a similar energy level, the information you need, and the time to devote to the relationship.
Look for a mentor who's a cheerleader but can also provide constructive feedback and knowledge, said Landry, an assistant professor of emergency medicine and assistant residency director of the Harvard Emergency Medicine Residency Program at Harvard Medical School, Boston, Massachusetts. She also has advice for mentorship program leaders: If you need a mentor to meet the mentee 3 hours a year or 3 hours a month, communicate those expectations at the start.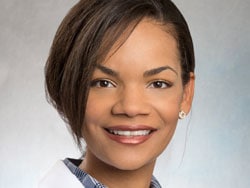 In addition to serving as co-chair for the diversity and inclusion committee of the Office of Inclusion, Diversity, Equity, and Social Justice, Department of Emergency Medicine, Brigham and Women's Hospital, Boston, Landry is also co-director of the Diversity Mentoring Initiative, a national mentoring program that seeks to increase diversity in emergency medicine.
Landry believes that the best mentoring relationships occur organically. But regardless of the way a mentor-mentee relationship begins, there's a significant payoff for both parties. It's a chance to "meet someone who really changes your life for the better," she said. These relationships are also "low-risk," meaning that mentees can "test it out, build it...and they're allowed to step away."
Her enthusiasm for mentoring represents a shift in Landry's thinking. While in medical school and during residency, she thought she could "[go] through the journey alone." Then she realized that the most successful people she knew were also the most connected, and that changed everything, said Landry. She suggested that attendees learn about Black Girl White Coat, a social media initiative that provides motivation, mentorship, scholarship, and representation for aspiring healthcare professionals.
More advice for physicians in training from Landry:
Put yourself out there.

Think about the people in your network, the people who will support you.

Set a goal of getting three resources from every interaction. For example, Landry learned about Doctor Divas, a professional and social network for Black women physicians in the Boston area, as a result of networking.
A mentor is someone an early-career physician can turn to when making decisions, said Joan Reede, MD, dean for diversity and community partnership at Harvard Medical School, where she's also faculty director of community outreach. Still, the mentee first has to do the hard work of getting clear about her values, she explained.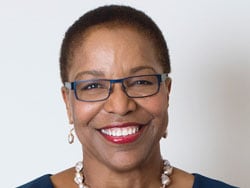 "Whatever you're doing with your path, when it's not aligned with your values, it feels like a chore," said Reede.
For more news, follow Medscape on Facebook, Twitter, Instagram, and YouTube.
Credits:
Lead Image: Massachusetts Medical Society
Medscape Medical News © 2021

Send news tips to news@medscape.net.
Cite this: Finding Your Village: Supporting Tomorrow's Physicians Today Through Mentorship - Medscape - Nov 08, 2021.