Dani Monroe, MSOD, is a diversity, equity, and inclusion expert. As a Black woman, she's well aware of the challenges she and women like her may face, including not being given the same opportunities to grow and develop as her White peers.
She approaches that specific challenge by "really understanding what my power [is], what my skill base [is], where [I'm] headed, and navigating things from a place of strength as opposed to a deficit mindset," she said.
Monroe spoke November 3 at the Black Women in Medicine Conference, a Massachusetts Medical Association-organized event. She participated in a panel called "Bias in the Healthcare Setting."
"I think one of the important pieces of this work for us is to take away the systemic piece. I'm talking about the individual and what we have the power to change and do, and to really own what we do, how we do it, how well we do it, and lead with that," said Monroe.
When Black women leaders in healthcare carry themselves in this manner, she added, it "begins to convince other people that you really are capable of doing the work."
Frustration Persists, But Mentoring Helps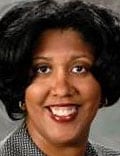 Camille Clare, MD, MPH, chair of the Department of Obstetrics and Gynecology at SUNY-Downstate Health Sciences University in Brooklyn, New York, said she continues to experience bias, even in her role as department chair. For example, she's been "accused of having a 'tone problem.' "
For context, the "angry Black woman" stereotype is damaging in the workplace, Janice Gassam Asare, PhD, a diversity, equity, and inclusion consultant, wrote in Insider, because "it allows racism against Black women to continue." Black women in the workplace are often told to use a "nicer tone," she wrote, so as not to be seen as "hostile."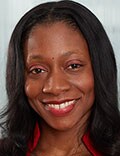 Fatima Cody Stanford, MD, MPH, director of equity in the endocrine division at Massachusetts General Hospital in Boston and an obesity medicine physician, expressed frustration that colleagues with far less experience and credentials get opportunities, "even when you're the most talented person in the room."
Meanwhile, Cody Stanford has straddled requests to minimize the number of her degrees (which include an MPA, an MBA, and fellowships with the American Academy of Pediatrics, American College of Surgeons, American Heart Association, among others) while facing pushback about not having enough experience.
"Make up your mind. Are you that intimidated by who I am that you can't accept me being in that space?" she asked.
Ranna Parekh, MD, MPH, chief diversity and inclusion officer with the American College of Cardiology and a clinical psychiatrist at George Washington University Hospital in Washington, DC, echoed Cody Stanford's experience. "Conscious bias still exists," she said, providing an example of a common microaggression, such as hearing one of her male colleagues introduce one of her ideas, describing it as "brilliant" because he introduced it.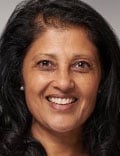 Mentorship and sponsorship can help, said Parekh. One of her mentors told her: "Take notes, Ranna, and harness that anger and that hurt, and turn it into something...You can take those emotions and turn them into something really positive." Another hard-won lesson: "Always know that you can leave," said Parekh. "As a physician, you have options. And if it's really toxic and it's starting to affect your mental health and your self-esteem, it's better to leave."
A Systems Approach is Needed
Because success with diversity, equity, and inclusion programs requires a systems approach, there are two tough questions Cody Stanford said must be asked:
Does the person leading the effort have the power to make change?

Are the people on the ground noticing a difference?
Systems change requires that programs reach into every aspect of the healthcare organization: from a thoughtful approach to hiring to changing the medical schools from which future physicians are recruited, said Monroe, who has led diversity, equity, and inclusion initiatives at organizations as varied as the Boston Red Sox, Harvard Pilgrim Healthcare, and Novartis.
"You have to hit all those systems. The individual approach to this is less effective. We need a 'both/and' approach," she added. Her cautionary note: "We can't take our foot off the pedal."
Monroe added that building sustainability is also important. While the Black Lives Matter protests in 2020 were some of the largest demonstrations in US history, resulting in media headlines and spurring change in the United States, many, including healthcare leaders, grew fatigued about diversity, equity, and inclusion efforts. Ensuring sustainability relies on working with allies throughout the organization who have access to power and can enact change, said Cody Stanford.
For more news, follow Medscape on Facebook, Twitter, Instagram, YouTube, and LinkedIn
Lead Image: Fatima Cody Stanford, MD, MPH
Image 1: Camille A. Clare, MD, MPH
Image 2: Fatima Cody Stanford, MD, MPH
Image 3: Ranna Parekh, MD, MPH
Medscape Medical News © 2021

Send news tips to news@medscape.net.
Cite this: Combating Racial Bias in Medicine: 'We Can't Take Our Foot Off the Pedal' - Medscape - Nov 05, 2021.