ORLANDO, Florida — Up to one third of patients with multiple sclerosis (MS) treated with the B-cell depleting monoclonal antibody ocrelizumab (Ocrevus) show some degree of repletion of B-cells toward the end of the 6-month infusion cycle. However, there are no corresponding worsening of symptoms or signs of a "wearing off" effect, new research shows.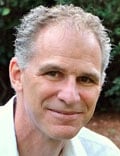 "Most people expect that since this is a B-cell depleting drug, that if you are not depleting B cells, then that should be reflected clinically and there should be some breakthrough activity," study investigator Joshua D. Katz, MD, co-director of the Elliot Lewis Center for Multiple Sclerosis Care in Wellesley, Massachusetts, told Medscape Medical News.
"So [these results] were a surprise, but I would not conclude from our data that B-cell repletion does not put someone a risk. We can only say that we didn't observe anybody having a breakthrough," he added.
The research was presented at the Consortium of Multiple Sclerosis Centers (CMSC) 2021 Annual Meeting.
Real-World Study
Preapproval clinical trials of ocrelizumab suggest about 5% of patients experience a repletion of B-cells. However, the timing and association with breakthrough symptoms were unclear.
To investigate, Katz and colleagues conducted two studies. The first is a substudy of the prospective ACAPELLA trial to assess ocrelizumab-associated adverse events in a real-world population.
The study included 294 patients with relapsing and progressive forms of MS treated with at least two cycles of ocrelizumab, given as infusion once every 6 months.
The results showed that overall, 91 (31%) of the 294 patients had some degree of repletion at one or more timepoints.
In categorizing patients according to their highest CD19 measure after two cycles, 108 patients (64.7%) had no significant repletion of B-cells after infusion, defined as an increase of less than 10 cells/μL, while 45 (26.9%) were considered mild repleters, defined as having increases of 10-49 cells/μL.
Seven patients (4.2%) were moderate repleters, with an increase of 50-79 cells/μL, and 7 (4.2%) were categorized as marked repleters, with increases of 80 or more cells/μL.
Eight patients in the study fully repleted, with values rom 114-319 cells/μL, occurring between 23 and 34 weeks of the last infusion.
However, there was no relationship between repletion of the B-cells and clinical or MRI evidence of relapse.
Of note, the proportion of patients who did not have B-cell repletion increased with greater numbers of infusions. Whereas 64.7% were non-repleters at cycle 2, that number increased to 88.8% by cycle 6, with a slight drop to 85.6% being non-repleters by cycle 7 (36 months).
"Mild B-cell repletion was fairly common after two cycles of ocrelizumab, but with repeated dosing, a greater proportion of patients were non-repleters, suggesting that cumulative exposure to ocrelizumab results in greater depletion," the researchers note.
However, "while the number of moderate or marked repleters in our study was small, they had a tendency to remain repleters over time with subsequent infusions," they add.
In looking at patient characteristics, moderate and marketed repleters had higher mean BMI (34.1 and 32.6, respectively) compared with the non- and mild repleters (27.0 and 29.4, respectively; P < .0001).
Katz noted that the increased risk of B-cell repletion with higher BMI was not a surprise.
This association, he said, "makes sense" because patients' relative exposure to ocrelizumab decreases with higher BMI. Similar patterns with BMI were observed in the clinical trial for ocrelizumab approval, in which patients with lower BMI tended to have greater improvement.
No Symptom Worsening
In the second study, the investigators further examined changes in symptom burden related to the amount of time from ocrelizumab infusion. They evaluated 110 patients, aged 18-80 (mean age 44.8) who had Expanded Disability Status Scale (EDSS) scores between 0-7. Study participants were either initiating ocrelizumab or had been on the drug for at least 1 year.
Symptom burden was evaluated with the Neurological Disorders (Neuro-Qol) questionnaire and SymptoMScreen patient-reported outcomes at the beginning of the study at week 4, and near the end of the ocrelizumab infusion cycle, at week 22.
The researchers found that among 69 participants who completed the questionnaires, there were no significant differences at week 22 vs week 4 across a wide range of symptoms, including walking, spasticity, pain, fatigue, cognitive function, dizziness, and depression between the two timepoints.
The only change on the Neuro-QoL score was in the sleep disturbance domain, which improved marginally at the end of the cycle (P = .052). This study did not evaluate changes in B-cells.
Katz noted that the inclusion of patients over age of 55 in the study offered important insights.
"Our hypothesis was that we were going to start seeing a higher rate of complications, especially infections, in people who are older and may be at a higher risk of infection and disability," Katz noted. "But so far, we haven't seen any higher risk in older patients or those with more disability than anyone else, which is good news."
Amplification of Baseline Symptoms Not Uncommon
Commenting on the research for Medscape Medical News, Scott D. Newsome, DO, current president of the CMSC, noted that although no association was observed between the B-cell repletion and symptoms, amplification of flare-up symptoms that are linked to B-cell depleting therapy infusion timing are not uncommon.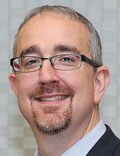 "The 'wearing-off' phenomenon is not unique to the B-cell therapies," said Newsome, who is also director of Johns Hopkins University's Neurosciences Consultation and Infusion Center and an associate professor of neurology at the JHU med school. "With natalizumab (Tysabri), patients can have an amplification of baseline symptoms as they come closer to their next infusion, and it has been speculated that maybe it was something biologically happening, such as inflammatory cytokines ramping back up or some other mechanisms."
"Now that we have the B-cell depleting therapies, we tend see the same kind of pattern where a few weeks leading up to the next infusion, people will develop these amplified symptoms," he said.
The possibility of a cumulative effect, appearing to address the B-cell repletion associated with early infusions, could have implications over time, Newsome noted.
"This is important because if people are going on these therapies long-term, the question we may need to ask is whether they actually need to continue to get an infusion every 6 months," he said.
As these questions around the safety of long-term immunosuppressant drug use continue, different dosing regimens may need to be considered in order to mitigate potential infection risk, he added.
Katz reports consulting and/or speakers' bureau relationships with Alexion, Biogen, EMD Serono, Genentech, Novartis, and Sanofi. Newsome reports relationships with Autobahn, BioIncept, Biogen, Genentech, Novartis, Bristol Myers Squibb, EMD Serono, Greenwich Biosciences, and MedDay Pharmaceuticals.
Consortium of Multiple Sclerosis Centers (CMSC) 2021 Annual Meeting: Abstracts DMT59 and DMT58. Presented October 26, 2021.
For more Medscape Neurology news, join us on Facebook and Twitter
Credits:
Lead Image: iStock/Getty Images
Image 1: Joshua Katz
Image 2: Consortium of Multiple Sclerosis Centers
Medscape Medical News © 2021

Send news tips to news@medscape.net.
Cite this: B-Cell Repletion Common With MS Drug, but No Symptom Worsening - Medscape - Nov 05, 2021.