The glucagon-like peptide-1 (GLP-1) receptor agonist liraglutide (Saxenda, Novo Nordisk) was safe and effective for treating weight regain after Roux-en-Y gastric bypass (RYGB), in a randomized controlled trial.
That is, 132 patients who had lost at least 25% of their initial weight after RYGB and then gained at least 10% back were randomized 2:1 to receive liraglutide plus frequent lifestyle advice from a registered dietitian or lifestyle advice alone.
After a year, 69%, 48%, and 24% of patients who had received liraglutide lost at least 5%, 10%, and 15% of their study entry weight, respectively. In contrast, only 5% of patients in the control group lost at least 5% of their weight and none lost at least 10% of their weight.
"Liraglutide 3.0 mg/day, with lifestyle modification, was significantly more effective than placebo in treating weight regain after RYGB without increased risk of serious adverse events," Holly F. Lofton, MD, summarized this week in an oral session at the virtual ObesityWeek® 2021 meeting.
Lofton, a clinical associate professor of surgery and medicine, and director, weight management program, NYU, Langone Health, New York City, explained to Medscape Medical News that she initiated the study after attending a "packed" session about post bariatric surgery weight regain at a prior American Society of Metabolic and Bariatric Surgery conference.
"The lecturers recommended conservative measures (such as reiterating the diet recommendations, exercise, [and] counseling), and revisional surgeries," she said in an email, but at the time "there was no literature that provided direction on which pharmacotherapies are best for this population."
It was known that decreases in endogenous GLP-1 levels coincide with weight regain, and liraglutide (Saxenda) was the only GLP-1 agonist approved for chronic weight management at the time, so she devised the current study protocol.
The findings are especially helpful for patients who are not candidates for bariatric surgery revisions, she noted. Further research is needed to investigate the effect of newer GLP-1 agonists, such as semaglutide (Wegovy), on weight regain following different types of bariatric surgery.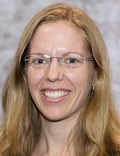 Asked to comment, Wendy C. King, PhD, who was not involved with this research, said that more than two thirds of patients treated with 3 mg/day subcutaneous liraglutide injections in the current study lost at least 5% of their initial weight a year later, and 20% of them attained a weight as low as, or lower than, their lowest weight after bariatric surgery (nadir weight).
"The fact that both groups received lifestyle counseling from registered dietitians for just over a year, but only patients in the liraglutide group lost weight, on average, speaks to the difficulty of losing weight following weight regain post-bariatric surgery," added King, an associate professor of epidemiology at the University of Pittsburgh, in Pennsylvania.
This study "provides data that may help clinicians and patients understand the potential effect of adding liraglutide 3.0 mg/day to their weight loss efforts," she told Medscape Medical News in an email.
However, "Given that 42% of those on liraglutide reported gastrointestinal-related side effects, patients should also be counseled on this potential outcome and given suggestions for how to minimize such side effects," King suggested.
Weight Regain Common, Repeat Surgery Entails Risk
Weight regain is common even years after bariatric surgery. Repeat surgery entails some risk, and lifestyle approaches alone are rarely successful in reversing weight regain, Lofton told the audience.
The researchers enrolled 132 adults who had a mean weight of 134 kg (295 pounds) when they underwent RYGB, and who lost at least 25% of their initial weight (mean weight loss of 38%) after the surgery, but who also regained at least 10% of their initial weight.
At enrollment of the current study (baseline), the patients had had RYGB 18 months to 10 years earlier (mean 5.7 years earlier) and now had a mean weight of 99 kg (218 pounds) and a mean BMI of 35.6 kg/m2. None of the patients had diabetes.
The patients were randomized to receive liraglutide (n = 89, 84% women) or placebo (n = 43, 88% women) for 56 weeks.
They were a mean age of 48 years, and about 59% were White and 25% were Black.
All patients had clinic visits every 3 months where they received lifestyle counseling from a registered dietitian.
At 12 months, patients in the liraglutide group had lost a mean of 8.8% of their baseline weight, whereas those in the placebo group had gained a mean of 1.48% of their baseline weight.
There were no significant between-group differences in cardiometabolic variables.
None of the patients in the control group attained a weight that was as low as their nadir weight after RYGB.
The rates of nausea (25%), constipation (16%), and abdominal pain (10%) in the liraglutide group were higher than in the placebo group (7%, 14%, and 5%, respectively) but similar to rates of gastrointestinal side effects in other trials of this agent.
Lofton has disclosed receiving consulting fees and being on a speaker bureau for Novo Nordisk and receiving research funds from Boehringer Ingelheim, Eli Lilly, and Novo Nordisk. King has reported no relevant financial relationships.
ObesityWeek® 2021. Presented November 2, 2021.
For more diabetes and endocrinology news, follow us on Twitter and Facebook.
Credits:
Lead Image: Dreamstime
Medscape Medical News © 2021 WebMD, LLC

Send comments and news tips to news@medscape.net.
Cite this: Liraglutide Effective for Weight Regain After Gastric Bypass - Medscape - Nov 05, 2021.