New Medicare policies for 2022 will extend coverage of certain telehealth services, allow for direct payments to physician assistants (PAs), and raise fines for hospitals that fail to meet transparency requirements.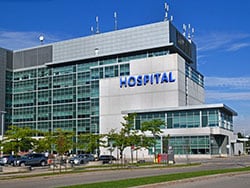 But action by Congress is needed to stave off a plan for rebalancing Medicare's payments. The plan would require a broad cut in 2022 that would affect many specialties.
The Centers for Medicare & Medicaid Services (CMS) on Tuesday released the final versions of four of its annual payment rules, including the 2022 physician fee schedule that covers reimbursement for many clinicians.
In the 2022 rule, CMS stuck with plans that have been in the works for years for rebalancing payments among clinicians. The plan would shift more money toward specialties involved in care of chronic conditions. In commenting on the finalized 2022 Medicare physician fee schedule, the American Medical Association (AMA) stressed its efforts to persuade Congress to again block cuts.
"While the [AMA] will thoroughly analyze the 2,400+ page rule, it is a reminder of the financial peril facing physician practices at the end of the year. The final rule includes a reduction in the 2022 Medicare conversion factor of about 3.85 percent," said AMA President Gerald E. Harmon, MD, in a statement.
In September, the AMA asked CMS to "exercise the full breadth and depth of its administrative authority to avert or, at a minimum, mitigate these unconscionable payment cuts" as the agency finalized the 2022 physician fee schedule.
In the Wednesday statement on the final 2022 physician fee schedule, AMA's Harmon noted how the COVID-19 pandemic had taken a personal and financial toll on many physicians. New cuts slated through the 2022 physician fee schedule would add to these burdens, in his view.
"Congress is beginning to recognize that this financial instability could limit health care access for Medicare patients," Harmon said. "The clock is ticking."
The other three CMS rules released Tuesday cover hospital outpatient payment, home healthcare, and treatment of end-stage renal disease. The outpatient rule raises the maximum annual penalty on large hospitals for failing to meet requirements on price transparency to $2 million. The top penalty had been $300 a day, or about $109,500 annually. The American Hospital Association (AHA) in a statement objected to this increase, noting demands placed on hospitals because of the COVID-19 pandemic.
Doctors in the House
The AHA had joined the AMA and many other medical trade groups in raising concerns about how CMS' rebalancing of clinician payment could result in cuts for many practitioners.
Congress in 2020 authorized a 3.75% increase for the current year to offset cuts CMS proposed to make for some specialties to boost payments for others. In general, pay would increase for evaluation and management services. Congress also extended a pause of slated cuts to clinician pay from federal budget law, known as sequestration.
Two physicians serving in the House, Rep. Ami Bera, MD (D-CA), and Larry Bucshon, MD (R-IN), who helped get these measures passed last year, have been working to enact new legislation to stave off cuts in 2022 payment for clinicians.
The American Academy of Family Physicians (AAFP) joined in calls for congressional action to prevent financial losses for some clinicians. It offered praise for many of the policies in the 2022 fee schedule, such as the telehealth expansion.
The physician fee schedule extends through the end of 2023 the inclusion of certain Medicare telehealth services that otherwise would have been cut at the end of 2021 or by the end of the COVID-19 public health emergency, CMS said.
"While these are positive steps forward, Congress must also act to mitigate looming Medicare cuts that harm physician practices by increasing the 2022 conversion factor," said Sterling N. Ransone, Jr, MD, president of the AAFP, in a statement.
Ransone also praised Medicare's plan to increase physician payments for vaccine administration and chronic care management, as well as its implementation of "a long overdue update to clinical labor pricing." CMS said the 2022 physician fee schedule will nearly double Medicare Part B payment rates for influenza, pneumococcal, and hepatitis B vaccine administration from roughly $17 to $30.
"For decades, our primary care system has been strained, underfunded, and understaffed — COVID-19 has only exacerbated these challenges," Ransone said. "We're pleased CMS has acknowledged this historic undervaluation and is again taking steps to address it by increasing payment rates for vaccine administration and chronic care management services."
Other policies finalized by CMS in the physician fee schedule:
Allowing Medicare to make direct payment to PAs for professional services that they furnish under Medicare Part B. Medicare now can only make payment to the employer or independent contractor of a PA, CMS said. Beginning January 1, 2022, PAs may bill Medicare directly for their professional services, reassign payment for their professional services, and incorporate with other PAs and bill Medicare for PA services.

Finalizing several changes to the Open Payments program, which makes public the connections that manufacturers of drugs and medical devices have with clinicians. Changes include adding a mandatory payment context field for records to teaching hospitals and disallowing record deletions without a substantiated reason.
Kerry Dooley Young is a freelance journalist based in Washington, DC. She is the core topic leader on patient safety issues for the Association of Health Care Journalists. Young earlier covered health policy and the federal budget for Congressional Quarterly/CQ Roll Call and the pharmaceutical industry and the Food and Drug Administration for Bloomberg. Follow her on Twitter at @kdooleyyoung.
For more news, follow Medscape on Facebook, Twitter, Instagram, and YouTube.
Credits:
Images: Dreamstime
Medscape Medical News © 2021

Send news tips to news@medscape.net.
Cite this: CMS Extends Telehealth Pay, Raises Hospital Price-Transparency Fine - Medscape - Nov 03, 2021.