Adding isotonic nasal saline irrigation benefited some patients with acute rhinosinusitis (ARS) — those with a common cold — but not other subgroups, according to a study published online in the October issue of the International Forum of Allergy and Rhinology.
Adults with ARS in this parallel, randomized, controlled trial conducted at Rajavithi Hospital, a tertiary hospital in Bangkok, Thailand, were randomly assigned to a saline irrigation (30 patients) or control group (n = 31).
The irrigation group received 0.9% saline irrigation twice a day, using a 250-mL squeeze bottle, in addition to standard treatment. The control group received standard treatment only.
Investigators evaluated patients, who were an average age of 41 years, at baseline, 1 week, and 2 weeks for quality of life, rhinologic subscore, symptom score, endoscopy score, and cure rate.
Led by Wirach Chitsuthipakorn, MD, with the Center of Excellence in Otolaryngology at Rajavithi Hospital, researchers found both groups showed improvement, but the amount of improvement in each outcome was not different between the groups. However, analyzing results for each ARS subtype showed benefits of irrigation in those with the common cold.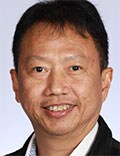 In addition to the ARS subgroup of the common cold (with symptoms > 10 days) two other subgroups were studied: acute post-viral rhinosinusitis (with symptoms > 10 days or that worsen after 5 days) and acute bacterial rhinosinusitis (ABRS).
Senior author Kornkiat Snidvongs, MD, PhD, with the Department of Otolaryngology at Chulalongkorn University in Bangkok, told Medscape Medical News he would recommend adding the saline irrigation when patients present with a common cold and uses a high volume of about 8 ounces — about the amount in commonly sold squeeze bottles. Those who experience nasal discharge caused by a virus may benefit most from the saline, he said, rather than those with a congested nose and pain.
No Patient Had Adverse Effects
No patient reported adverse effects and the irrigation was well tolerated. Compliance was high in the irrigation group (> 90%) and no participant violated the protocol, the authors note.
Do-Yeon Cho, MD, with the Department of Otolaryngology at the University of Alabama in Birmingham, told Medscape Medical News he routinely recommends saline irrigation for patients with ARS as current US guidelines suggest it as an option. He was not involved with the study.
Cho thought the study did not have the statistical power to sufficiently identify which subgroups would truly benefit in real-life practice, and he would not rule out using the intervention for some ARS groups based on the findings.
Additionally, because of the inclusion criteria, patients studied were already taking medications and getting good treatment, he noted, so the window to improve quality of life with nasal irrigation was likely narrow.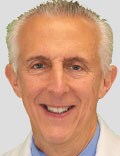 Jay Piccirillo, MD, with the Department of Otolaryngology at Washington University in St. Louis, Missouri, told Medscape Medical News he agreed that the size of the study was not sufficient to rule out saline use in subgroups, which he recommends for all such patients with these symptoms. He was a coauthor of the American Academy of Otolaryngology's 2015 guidelines update, which also recommends nasal saline as an option for patients with ARS.
He said patients with ARS get better, and they get better quickly, so it's difficult to see an effect of nasal saline lavage. The authors were not able to study day-by-day changes, which is a noted limitation.
"Nasal saline lavage as part of routine nasal hygiene is very effective and might be effective at preventing the clinical conditions in this study," Piccirillo said.
Diagnostic criteria for the study included that patients have at least two of four symptoms of nasal obstruction, nasal discharge, pain, and smell impairment, one of which must be nasal obstruction or discharge.
Standard treatment for the common-cold group were analgesics and decongestant (0.05% oxymetazoline, one puff per nostril when necessary). For the post-viral ARS subgroup, standard treatment was intranasal corticosteroid (fluticasone furoate, two puffs per nostril) once daily in addition to decongestant. Standard treatment for patients with clinically diagnosed ABRS was amoxicillin-clavulanate (1000 mg) twice daily or clindamycin (300 mg) three times daily for patients with a penicillin allergy.
Snidvongs said further research is needed to determine relative benefit of the saline irrigation between viral rhinosinusitis and bacterial rhinosinusitis and whether large-volume or low-volume irrigation is better for treating ARS.
The study was supported by the proprietary research fund of Rajavithi Hospital. Snidvongs has reported serving on speakers bureaus for MSD and Menarini. Cho and Piccirillo have declared no relevant financial relationships.
Int Forum Allergy Rhinol. 2021;11:1424-1435. Abstract
Marcia Frellick is a freelance journalist based in Chicago. She has previously written for the Chicago Tribune, Science News, and Nurse.com, and was an editor at The Chicago Sun-Times, The Cincinnati Enquirer, and The St. Cloud (Minnesota) Times. Follow her on Twitter at @mfrellick
Follow Medscape on Facebook, Twitter, Instagram, and YouTube.
Credits:
Lead Image: Getty Images
Image 1: Kornkiat Snidvongs
Image 2: Jay Piccirillo
Medscape Medical News © 2021 WebMD, LLC

Send comments and news tips to news@medscape.net.
Cite this: Adding Nasal Saline Benefits Patients With Acute Rhinosinusitis - Medscape - Nov 03, 2021.