Ticagrelor decreases the risk for recurrent stroke compared with clopidogrel in patients who are carriers of the CYP2C19 loss-of-function alleles that mean they cannot fully metabolize clopidogrel, new trial results show.
In the randomized, controlled CHANCE-2 trial including these patients, the risk for stroke within 90 days was 23% lower in the ticagrelor group vs those taking clopidogrel.
"There's a clear benefit of ticagrelor here," investigator S. Claiborne Johnston, MD, PhD, professor of neurology at the University of Texas at Austin, told Medscape Medical News.
The benefit outweighs the risk for mild bleeding, which was higher in the ticagrelor group, he added. "These mild things are temporary, and a stroke is permanent," said Johnston. "There's just no comparison."
The results were presented October 28 at the virtual 13th World Stroke Congress (WSC) 2021. They were published online simultaneously in the New England Journal of Medicine.
Examining Secondary Prevention
Patients with an acute minor ischemic stroke or transient ischemic attack (TIA) have a 5% to 10% risk of another stroke within three months. When taken with aspirin, clopidogrel effectively reduces this risk.
But clopidogrel is a prodrug that must be converted to its active metabolite to be effective. People who carry CYP2C19 loss-of-function alleles are less able to metabolize the drug.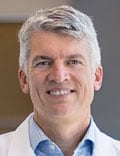 Previous research suggested that ticagrelor may be more beneficial than clopidogrel to carriers of these alleles. The current researchers designed their study to compare the benefits for secondary prevention of ticagrelor and clopidogrel in carriers of these alleles with a recent acute minor ischemic stroke or TIA.
CHANCE-2 enrolled 6412 patients from 202 centers in China. Eligible participants were age 40 years or older and able to start the trial drug within 24 hours of the time at which their condition was last reported as normal.
Within 24 hours of symptom onset, the investigators randomly assigned participants to receive either ticagrelor plus aspirin or clopidogrel plus aspirin. Patients in the former group received placebo clopidogrel, a 180-mg loading dose of ticagrelor on the first day, and 90 mg of ticagrelor twice daily from days two through 90.
Patients in the latter group received placebo ticagrelor, a 300-mg loading dose of clopidogrel on day one, and 75 mg of clopidogrel daily from days 2 through 90. All participants received aspirin at a loading dose of 75 to 300 mg, followed by 75 mg daily for 21 days.
Ticagrelor Reduces Risk
In all, 3205 participants received ticagrelor, and 3207 received clopidogrel. Patient characteristics were similar between the two groups. The population's median age was 64.8 years, and 33.8% of participants were women. Approximately 80% of patients had ischemic stroke, and the rest had TIA.
The rate of new ischemic or hemorrhagic stroke at 90 days, which was the study's primary outcome, was 6% in the ticagrelor group and 7.6% in the clopidogrel group (hazard ratio [HR], 0.77; P = .008).
The rate of new stroke within 30 days, a secondary outcome, was 4.9% in the ticagrelor group and 6.4% in the clopidogrel group (HR, 0.75). A vascular event, another secondary outcome defined as a composite of stroke, TIA, myocardial infarction, or death from vascular causes, occurred in 7.2% of the ticagrelor group and 9.2% of the clopidogrel group (HR, 0.77).
Moderate or severe bleeding, the primary safety outcome, occurred in 0.3% of the ticagrelor group and in 0.3% of the clopidogrel group (HR, 0.82). The incidence of any bleeding was 5.3% in the ticagrelor group and 2.5% in the clopidogrel group.
In addition, the incidence of adverse events was higher in the ticagrelor group (16.8%), compared with the clopidogrel group (13.3%).
"We're Missing Opportunities"
The findings suggest the potential value of administering a quick genetic test for CYP2C19 loss-of-function alleles to decide whether to use ticagrelor or clopidogrel in a patient, said Johnston. Unfortunately, this rapid test is not widely available.
In this context, the inclination to use ticagrelor and aspirin in every patient is understandable, but there are reasons to prefer clopidogrel and aspirin, said Johnston. For example, data suggest that ticagrelor is associated with a greater risk for intracranial hemorrhage than is clopidogrel. Ticagrelor also is more expensive, and its cost could be prohibitive for some patients.
"The critical thing that we need to work on is getting more people treated with dual antiplatelet therapy," said Johnston. "We're missing opportunities to prevent strokes."
And in this trial, even the more effective combination of ticagrelor and aspirin was associated with a 6% risk for stroke within 90 days. "That's a very high percentage," said Johnston. "So, adding other agents or testing other agents in this setting also makes sense."
Trial "Well Conducted"
"It's a well-conducted, well-thought-out trial, and they addressed an important question," said Philip B. Gorelick, MD, MPH, adjunct professor of vascular neurology and neurocritical care at Northwestern University Feinberg School of Medicine in Chicago, Illinois, who commented on the findings for Medscape Medical News. Gorelick was not involved in the study.
The findings apply primarily to Han Chinese patients with minor stroke or TIA who did not receive thrombolytic therapy or mechanical thrombectomy and did not have cardiac sources of embolism treated with anticoagulant therapy, said Gorelick. The eligible population was somewhat restricted, he added.
Consequently, how patients of other ethnicities, or patients with moderate or severe stroke, would respond to these regimens has yet to be studied. "The concern has been that there might be a more exaggerated negative effect on bleeding in patients who have more severe strokes, possibly with ticagrelor," said Gorelick. "But we don't know the answer to that question."
It would be valuable to know how well cardiovascular risk factors were controlled in the study population, Gorelick added. If they were not as well controlled as they are in the advanced countries, "it may create a higher ceiling for the antiplatelet therapy to be efficacious."
Also, the fact that the researchers could deliver the genetic test and obtain results relatively quickly is important, especially for populations with a high penetrance of the CYP2C19 loss-of-function alleles, Gorelick concluded.
The Ministry of Science and Technology of the People's Republic of China, the Beijing Municipal Science and Technology Commission, the Chinese Stroke Association, and the National Science and Technology Major Project supported this study. Johnston's employer, the University of Texas at Austin, has received research grants from AstraZeneca and Sanofi. The latter company also provided free study drug and placebo for the POINT trial, of which Johnston was among the investigators. Gorelick has served on the steering committee of ARRIVE, a study addressing the use of aspirin in the primary prevention of cardiovascular diseases.
13th World Stroke Congress (WSC) 2021. Presented October 28, 2021.
N Engl J Med. Published online October 28, 2021. Abstract
Follow Erik Greb on Twitter: @MedscapeErik . For more Medscape Neurology news, join us on Facebook and Twitter
Credits:
Lead Image: iStock/Getty Images
Image 1: Dr S. Claiborne Johnston
Medscape Medical News © 2021

Send news tips to news@medscape.net.
Cite this: Ticagrelor Better Prevents Stroke in Clopidogrel Loss-of-Function Carriers - Medscape - Oct 29, 2021.