Perceived invincibility from the threat of SARS-CoV2 may be undermining efforts globally to reach herd immunity with COVID-19, researchers conclude in analyzing survey responses from more than 200,000 people across 51 countries.
James Leonhardt, PhD, associate professor of marketing at the University of Nevada in Reno, and colleagues write that controlling the disease requires that people be both concerned about taking preventive measures, such as wearing a mask, and be willing to get vaccinated against COVID-19.
Findings were published online yesterday in PLOS ONE.
However, these "prosocial" actions may depend on people's level of perceived invincibility, their data show. The ties between invincibility and low desire to take prosocial action are particularly prominent in the United States, the United Kingdom, and Canada, where there is greater focus on autonomy and individual freedoms, the researchers say.
Leonhardt told Medscape Medical News that they expected to find, and did find, that high levels of "perceived invincibility" were correlated with low levels of wanting to help prevent the spread of the disease and low levels of vaccination.
What they didn't expect to find, he said, was that the factor that made the difference in whether those with perceived invincibility were motivated to help prevent COVID-19 in themselves or others was whether they came from a culture of "collectivism," meaning they believed that their own health was dependent on the health of the community as a whole.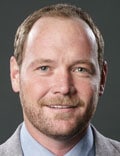 He explained the importance of the collectivist mentality: "Even if I think I'm invincible but I'm in a more collectivistic culture, my feelings of invincibility are going to have less of an effect on whether I want to get vaccinated," he said. So people with the collective mindset who feel invincible may say [that] although they don't feel at risk themselves, they will go ahead and get the vaccine for the good of the community.
Knowing that collective-culture thinking is correlated with better performance on vaccine prevention may hold clues for changing the public health messages surrounding the vaccine, he said.
How to Frame the Message
So how to promote an all-for-one mindset regarding COVID-19?
Leonhardt said that will be especially difficult in the US, which "is the least collectivistic culture on Earth," based on their analysis.
He said that — given this new data — a message that might be more persuasive than emphasizing the danger of the disease on an individual basis would be to emphasize that getting vaccinated will help the groups people care about, whether that is family, a school, a city, or a nation, for instance.
At Leonhardt's university, he pointed out, the sports teams are nicknamed the "Wolf Pack" and the vaccine pitch is "Let's Vax the Pack."
He says rather than focusing on individual risk, messages should emphasize emotional appeals that center on empathy for others.
"In general, we need to encourage a more interdependent view of the self," he said. "It's the idea that I succeed if we all succeed."
"Invincibility has been under-researched in health," Leonhardt says, though it has bearing on numbers who drive recklessly, drink too much, skip screenings, or have unprotected sex, he noted.
A Matter of Trust
David Dunning, PhD, social area chair in the Department of Psychology at the University of Michigan in Ann Arbor, agrees. Invincibility is also at play in committing crimes and making economic decisions, he said.
People find a reason to be invincible, Dunning said, such as their youth, they exercise regularly, or they eat healthy food.
With COVID-19 precautions, he said, emphasizing empathy for risk to a group that someone lives among is a compelling strategy.
Key in that strategy, though, is finding out what group is important to the individual and to have the message delivered by someone the person trusts.
"Trust is a big issue in terms of who is asking you to think about things that go beyond yourself," Dunning said.
The US has benefited from having less exposure to deadly outbreaks than some countries. And many people haven't experienced someone close to them dying from COVID. That's often the setback it takes to temper invincibility, he said.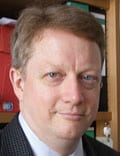 Dunning said it's important to remember that "perceiving yourself as invulnerable is not predictive about whether you really are. You could have very legitimate reasons for thinking of yourself as invulnerable. So did the people who turned out not to be."
Individual-level data for the analysis were obtained from the Beliefs, Behaviors, and Norms large-scale, global survey administered by the Massachusetts Institute of Technology and Facebook's Data for Good. Respondents worldwide were solicited on social media.
Researchers analyzed the relationship between perceived threat of COVID-19 to personal health, willingness to get a vaccine, or take preventive measures such as social distancing or mask wearing to protect members of one's community.
They controlled for participants' overall health, sex, age, and education level.
The authors and Dunning have disclosed no relevant financial relationships.
Marcia Frellick is a freelance journalist based in Chicago. She has previously written for the Chicago Tribune, Science News, and Nurse.com, and was an editor at the Chicago Sun-Times, the Cincinnati Enquirer, and the St. Cloud (Minnesota) Times. Follow her on Twitter at @mfrellick
Credits:
Lead Image: iStock/Getty Images
Image 1: Dr James Leonhardt
Image 2: Dr David Dunning
Medscape Medical News © 2021

Send news tips to news@medscape.net.
Cite this: Perceived 'Invincibility' May Threaten Global Herd Immunity Efforts - Medscape - Oct 28, 2021.