Dementia remains a major cause of disability in older adults. In addition, it places a strain on family members and other caregivers taking care of these patients.
It is estimated that by the year 2060, 13.9 million Americans over the age of 65 will be diagnosed with dementia. Few good treatments are currently available.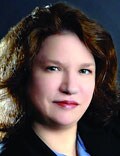 Earlier this year, the American Psychological Association (APA) Task Force issued clinical guidelines "for the Evaluation of Dementia and Age-Related Cognitive Change." While these 16 guidelines are aimed at psychologists, primary care doctors are often the first ones to evaluate a patient who may have dementia. As a family physician, I find having these guidelines especially helpful.
Neuropsychiatric Testing and Defining Severity and Type
This new guidance places emphasis on neuropsychiatric testing and defining the severity and type of dementia present.
Over the past 2 decades, diagnoses of mild neurocognitive disorders have increased, and this, in part, is due to diagnosing these problems earlier and with greater precision. It is also important to know that biomarkers are being increasingly researched, and it is imperative that we stay current with this research.
Cognitive decline may also occur with the coexistence of other mental health disorders, such as depression, so it is important that we screen for these as well. This is often difficult given the behavioral changes that can arise in dementia, but, as primary care doctors, we must differentiate these to treat our patients appropriately.
Informed Consent
Informed consent can become an issue with patients with dementia. It must be assessed whether the patient has the capacity to make an informed decision and can competently communicate that decision.
The diagnosis of dementia alone does not preclude a patient from giving informed consent. A patient's mental capacity must be determined, and if they are not capable of making an informed decision, the person legally responsible for giving informed consent on behalf of the patient must be identified.
Patients with dementia often have other medical comorbidities and take several medications. It is imperative to keep accurate medical records and medication lists. Sometimes, patients with dementia cannot provide this information. If that is the case, every attempt should be made to obtain records from every possible source.
Cultural Competence
The guidelines also stress that there may be cultural differences when applying neuropsychiatric tests. It is our duty to maintain cultural competence and understand these differences. We all need to work to ensure we control our biases, and it is suggested that we review relevant evidence-based literature.
While ageism is common in our society, it shouldn't be in our practices. For these reasons, outreach in at-risk populations is very important.
Pertinent Data
The guidelines also suggest obtaining all possible information in our evaluation, especially when the patient is unable to give it to us.
Often, as primary care physicians, we refer these patients to other providers, and we should be providing all pertinent data to those we are referring these patients to. If all information is not available at the time of evaluation, follow-up visits should be scheduled.
If possible, family members should be present at the time of visit. They often provide valuable information regarding the extent and progression of the decline. Also, they know how the patient is functioning in the home setting and how much assistance they need with activities of daily living.
Caretaker Support
Another important factor to consider is caretaker burnout. Caretakers are often under a lot of stress and have high rates of depression. It is important to provide them with education and support, as well as resources that may be available to them. For some, accepting the diagnosis that their loved one has dementia may be a struggle.
As doctors treating dementia patients, we need to know the resources that are available to assist dementia patients and their families. There are many local organizations that can help.
Also, research into dementia is ongoing and we need to stay current. The diagnosis of dementia should be made as early as possible using appropriate screening tools. The sooner the diagnosis is made, the quicker interventions can be started and the family members, as well as the patient, can come to accept the diagnosis.
As the population ages, we can expect the demands of dementia to rise as well. Primary care doctors are in a unique position to diagnose dementia once it starts to appear.
Girgis practices family medicine in South River, N.J., and is a clinical assistant professor of family medicine at Robert Wood Johnson Medical School, New Brunswick, N.J. You can contact her at fpnews@mdedge.com.
This article originally appeared on MDedge.com, part of the Medscape Professional Network.
Credits:
Lead Image: E+/Getty Images
Medscape Family Medicine © 2021 WebMD, LLC

Cite this: Guidelines for Dementia and Age-Related Cognitive Changes - Medscape - Oct 27, 2021.