Can treatment or removal of high-grade squamous intraepithelial lesions (HSIL) reduce the likelihood of developing anal cancer in people living with HIV (PLHIV)?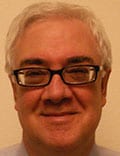 "In theory, looking for and treating high-grade disease (like we know works in the cervix) is a potential way to prevent anal cancer in high-risk individuals," Joel Palefsky, MD, lead investigator of the Anal Cancer/HSIL Outcomes Research (ANCHOR) study and founder/director of the University of California San Francisco's Anal Neoplasia Clinic told Medscape Medical News. "But we've never had any direct evidence that it worked," he said.
Initial findings from ANCHOR — the first randomized trial to demonstrate that anal cancer can be prevented in high-risk, HIV-infected patients — promise to change that paradigm and may even portend a new standard of care.
Undoubtedly, this is welcome news for the HIV community, who are not only at increased risk for anal HSIL overall, but among whom anal cancer cases have been rising over the past decade. This is especially true for women who are expected to bear a large portion of overall burden of human papillomavirus (HPV)-associated anal squamous cell carcinoma over the next 10 to 20 years.
In the study, 4446 PLHIV ages 35 and older with precursor anal HSIL, were randomly assigned to topical (imiquimod intra-anally, peri-anally, or both, or fluorouracil) or ablative (infrared coagulation, hyfrecation/electrocautery) treatment, or active surveillance, and followed every 6 months for 5 years. The study population was broadly representative, including men who have sex with men (MSM), women, transgender people, and historically underrepresented minorities, a factor that reinforces the study's importance in this specific population.
Because the primary endpoint was reached (ie, to determine if HSIL treatment and removal effectively reduces anal cancer incidence in HIV-infected men and women), the Data Safety Board halted accrual and recommended that participants in the surveillance group be offered treatment moving forward. While the investigators are currently working on publication of the results, the study is ongoing.
Still, the ANCHOR study, which is one of the largest malignancy screening studies conducted in PLHIV, has also highlighted significant challenges in how anal cancer is approached in general.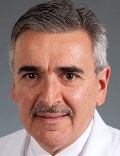 "Anal cancer has many similarities to cervical cancer, where screening for precancerous lesions and treatment have been shown to substantially reduce morbidity and mortality," said Joseph Sparano, MD, a medical oncologist specializing in HIV and breast cancer at Icahn School of Medicine at Mount Sinai in New York City. Sparano is chair and principal investigator of the AIDS Malignancy Consortium but was not involved in the ANCHOR study.
But, he explained in an interview with Medscape, "it's much more difficult and technically challenging to screen for and evaluate the anal canal histology," noting that New York is currently the only US state to recommend screening for anal dysplasia with high-resolution anoscopy in HIV-infected men and women.
Availability and access to high-resolution anoscopy is limited, said Robert Yarchoan, MD, chief of the HIV and AIDS Malignancy Branch at the National Cancer Institute's Clinical Cancer Research Division, and director of the Office of HIV and AIDS Malignancy (which, incidentally, cosponsored ANCHOR).
"There are relatively few people that do this at this time," he added in an interview with Medscape, pointing out that among those who do, most are obstetricians/gynecologists.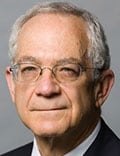 A bit of digging into ANCHOR's backstory revealed that this was a point of contention at the study's onset. While physicians participating in the study received extensive training in high-resolution anoscopy, ob/gyns were the fastest to achieve competency and/or had the most prior experience, namely because of their experience in cervical cancer screening in women.
But initial objections by the American Board of Obstetricians and Gynecologists (which at the time, insisted that its members only treat women and threatened to remove their certification if they participated in the research), almost threw a wrench into the study's start, according to a report in The New York Times. While rational minds prevailed and the board reversed its earlier statements, lack of ample training in the procedure may signal future barriers to treatment.
Another challenge lies in how study findings might be applicable to other groups outside of the HIV/AIDS population, such as people with other forms of immunosuppression who have HSIL, or even healthy women or men who are at risk as a result of penetrative/nonpenetrative sexual or nonsexual (eg, vaginal discharge to the anus) contact.
Although he was unable to share specifics at this time, Palefsky said that when they designed the ANCHOR study, they were aware that "merely showing efficacy wouldn't necessarily be sufficient for establishing a standard of care, where[as] other pieces of information undoubtedly would be considered by entities that make guidelines" (eg, an examination of adverse events, risks/benefits, and factors that influence quality of life).
"With that in mind, we are doing a quality-of-life study and in fact, have [collaborated on], developed, and validated what I think is the first anal disease-specific, quality of life instrument," Palefsky said. "The work is still ongoing because we did not complete enrollment in the study, but we are continuing it as part of the follow up."
Study investigators have also collected samples for a biorepository of specimens that will hopefully facilitate a better understanding of the molecular events driving progression from precancer to cancer. "A lot of people with HIV have these high-grade lesions," Palefsky said. "If we were able to identify who's at highest risk of all of them, that would be very important because we prefer not to treat everybody with high-grade disease," he noted, adding that the "underlying hope is that the biomarkers we find in the setting will also be relevant for other HPV-related cancers," especially in women.
Yarchoan concurred. "One of the challenges is going to be to digest this information and see how to use it to potentially address the growing problem of females with HIV," he said.
Palefsky, Sparano, and Yarchoan have disclosed no relevant financial relationships.
Liz Scherer is an independent journalist specializing in infectious and emerging diseases, cannabinoid therapeutics, neurology, oncology, and women's health. For more from Medscape Oncology, join us on Twitter and Facebook
Credits:
Lead Image: National Institute of Health
Image 1: University of California San Francisco
Image 2: Icahn School of Medicine at Mount Sinai
Image 3: National Institutes of Health
Medscape Medical News © 2021

Send news tips to news@medscape.net.
Cite this: ANCHOR Study Findings May Usher In New Care Standards for Anal Cancer in HIV-Infected Patients - Medscape - Oct 27, 2021.