New Jersey officials have suspended the license of a physician whose aesthetic medicine practice allegedly poses a "clear and imminent danger" to the public, as reported in NJ.com.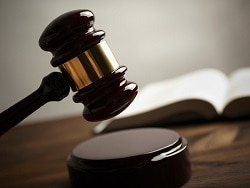 The physician, Muhammad A. Mirza, MD, is a board-certified internal medicine doctor and owner of Mirza Aesthetics, which has its main New Jersey office in Cedar Grove, a township in Essex County. The practice also leases space in New York, Pennsylvania, and Connecticut, where at press time Mirza was still licensed to practice medicine.
The acting New Jersey attorney general said that Mirza had deviated from the accepted standards of medical care in at least four key areas: he practiced in ways that put his patients in bodily danger; he lacked the formal training in and an adequate knowledge of aesthetic medicine; he practiced in office settings that inspectors found to be subpar; and he failed to safely store medical supplies or maintain proper medical records.
In one instance singled out by the attorney general's office, Mirza used an injectable dermal filler to enhance a patient's penis. As a result of that nonsurgical procedure, the patient needed to be rushed to a nearby hospital, where he underwent two emergency surgical interventions. Contacted by the emergency department doctor, Mirza allegedly failed to disclose the name of the filler he used, thereby complicating the patient's recovery, according to the board complaint.
Mirza's other alleged breaches of professional conduct include the following:
Failure to wear a mask or surgical gloves during procedures

Failure to keep electronic medical records of any kind

Improper, off-label use of an injectable dermal filler in proximity to patients' eyes

Improper, off-label use of an injectable dermal filler for breast enhancement

Use of a certain injectable dermal filler without first testing for skin allergies
In addition, site inspections of Mirza's offices turned up substandard conditions. On April 23, 2021, in response to numerous patient complaints, the Enforcement Bureau of the Division of Consumer Affairs inspected Mirza's Summit, New Jersey office, one of several in the state.
Among other things, the inspection uncovered the following:
The medical office was one large room. A curtain separated the reception area and the examination/treatment area, which consisted of only chairs and a fold-away table.

"Duffle bags" were used to store injectable fillers. No medical storage refrigerators were observed.

COVID-19 protocols were not followed. Inspectors could identify no barrier between receptionist and patients, no posted mask mandate, no social distancing policy, and no COVID-19 screening measures.
In addition to temporarily suspending Mirza's license, the medical board has prohibited him from treating New Jersey patients in any of the out-of-state locations where he's licensed to practice medicine.
Prosecutors have urged other patients who believe they've been injured by Mirza Aesthetics to file a complaint with the State Division of Consumer Affairs.
Mirza has agreed to the temporary suspension of his medical license, pending a hearing before an administrative law judge. In addition to facing civil penalties for each of the counts against him, he could be held responsible for paying investigative costs, attorney fees, trial costs, and other costs.
Doctor's Failure to Diagnose Results in Mega Award
In what is believed to be a record verdict in a wrongful death suit in Volusia County, Florida, a jury awarded $6.46 million to the family of a woman who died from an undiagnosed heart infection after being transferred from a local hospital, according to a report in The Daytona Beach News-Journal, among other news outlets.
In March 2016, Laura Staib went to what was then Florida Hospital DeLand — now AdventHealth DeLand — complaining of a variety of symptoms. There, she was examined by a doctor who was a member of a nearby cardiology group. His diagnosis: congestive heart failure, pneumonia, and sepsis. Transferred to a long-term care facility, Staib died 4 days later.
In their complaint against the cardiologist and his cardiology group, family members alleged that the doctor failed to identify Staib's main problem: viral myocarditis.
"This was primarily a heart failure problem and a heart infection that was probably causing some problems in the lungs...," said the attorney representing the family. "A virus was attacking her heart, and they missed it," he said. Claims against the hospital and other doctors were eventually resolved and dismissed.
The jury's verdict will be appealed, said the attorney representing the cardiologist.
He argues that his client "did not cause that woman's death. She died of an overwhelming lung infection...acute respiratory distress syndrome, caused by an overwhelming pneumonia that got worse after she was transferred to a facility where [my client] doesn't practice."
The bulk of the award will be in compensation for family members' future pain and suffering and for other noneconomic damages.
Botched Outpatient Procedure Leaves Woman Disfigured
In early September, a patient was allegedly administered the wrong drug during an outpatient procedure on her hand. She sued the Austin, Texas, hospital and surgical center where that procedure was performed, according to a story in Law/Street.
On January 9, 2020, Jessica Arguello went to HCA Healthcare's South Austin Surgery Center to undergo a right-hand first metacarpophalangeal arthrodesis (fusion) and neuroma excision. In her suit against the hospital, Arguello claims that while her surgeon was preparing to close the incision after having irrigated the site, he called for a syringe containing an anesthetic. He was instead handed a syringe that contained formalin, the chemical used to preserve specimens for later review.
The mistake, Arguello claims, caused her to suffer massive chemical burns and necrosis of her flesh, which required four additional surgeries. In the end, she says, her right hand is disfigured and has limited mobility.
She adds that her injuries were preventable. Standard surgical procedure typically forbids chemicals such as formalin to be included among items on the prep tray. In addition to other compensation, she seeks damages for past and future medical expenses and past and future pain and suffering.
At press time, the defendants had not responded to Arguello's complaint.
The content contained in this article is for informational purposes only and does not constitute legal advice. Reliance on any information provided in this article is solely at your own risk.
Wayne J. Guglielmo, MA, is an independent journalist based in Mahwah, New Jersey.
For more news, follow Medscape on Facebook, Twitter, Instagram, and YouTube.
Credits:
Images: Getty Images
Medscape Business of Medicine © 2021

Send news tips to news@medscape.net.
Cite this: Accused: Doc Increases Patient's Penis Size With Improper Fillers; More - Medscape - Oct 27, 2021.